Welcome to the MAHEC Maternal-Fetal Medicine Fellowship Program!
MAHEC is home to the only board-certified maternal-fetal medicine (MFM) specialists in the 16 counties of Western North Carolina. Our MFM fellowship received ACGME accreditation in 2021 and our inaugural fellow started in 2022. MFM is the only Ob-Gyn subspecialty fellowship at MAHEC.
Our faculty have created a strong and supportive curriculum to ensure physicians are experts in the care of high-risk pregnancies, whether the complexity stems from maternal or fetal conditions. Our fellowship provides a unique opportunity to master the subspecialty in a rural community setting while directing quality obstetric care for an entire region and honing the communication skills necessary for the consultative and collaborative care we provide as subspecialists. We offer a variety of learning opportunities including comprehensive substance use care for pregnant women (Project CARA), resident and medical student education, research collaboration within MAHEC as well as with local colleges and universities, advocacy exposure, global health, and state-of-the-art simulation.
Upon successful completion of our program, fellows will be well prepared to apply for board certification and practice in maternal-fetal medicine.
Sincerely,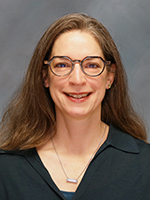 Lisa Foglia, MD, FACOG
Program Director, Maternal-Fetal Medicine Fellowship
Contact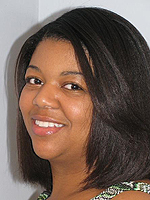 Taryn Smith
Ob/Gyn Residency Program Administrator
MFM Fellowship Program Coordinator
mfmfellow@mahec.net
---
Values Statement
Excellence: We deliver quality activities and services that our customers and partners value.
Diversity: We promote equity and inclusivity.
Integrity: We act with fairness, transparency, and the highest level of ethics.
Collaboration: We value partnerships and support interprofessional approaches.
Improvement: We continuously innovate and improve our work.
Foundational Principles
Civility: We treat all people with respect and kindness, all the time.
Inclusivity: We value the contribution of people different than ourselves and the merits of an organization that reflects differences in our teams and our community.
Empowerment: We value engagement, commitment, and ownership of MAHEC's mission, work, and budget.
Our Commitment
MAHEC is committed to creating an equitable and inclusive place to work, learn, and receive care. We actively recruit physicians, staff, and students from underrepresented minorities, and we strive to implement policies and procedures that value and support diverse backgrounds and experiences. MAHEC does not discriminate on the basis of socioeconomic status, race, ethnicity, sexual orientation, gender identity or expression, spiritual practice, geography, disability, or age.
Applicants must have successfully completed an ACGME- or AOA-accredited obstetrics and gynecology residency program in good standing and have passed USMLE Steps 1, 2, and 3. Candidates must have—or be eligible to obtain—a license to practice medicine in North Carolina.
We are listed in ERAS as MAHEC Maternal-Fetal Medicine Fellowship (Asheville). Our ACGME program number is 2303622002.
In accordance with the recommended timeline from SMFM, interviews will be conducted virtually on the following dates:
July 19, 2023
August 2, 2023
August 9, 2023
The start date for the incoming class will be approximately August 1, 2024.