Asheville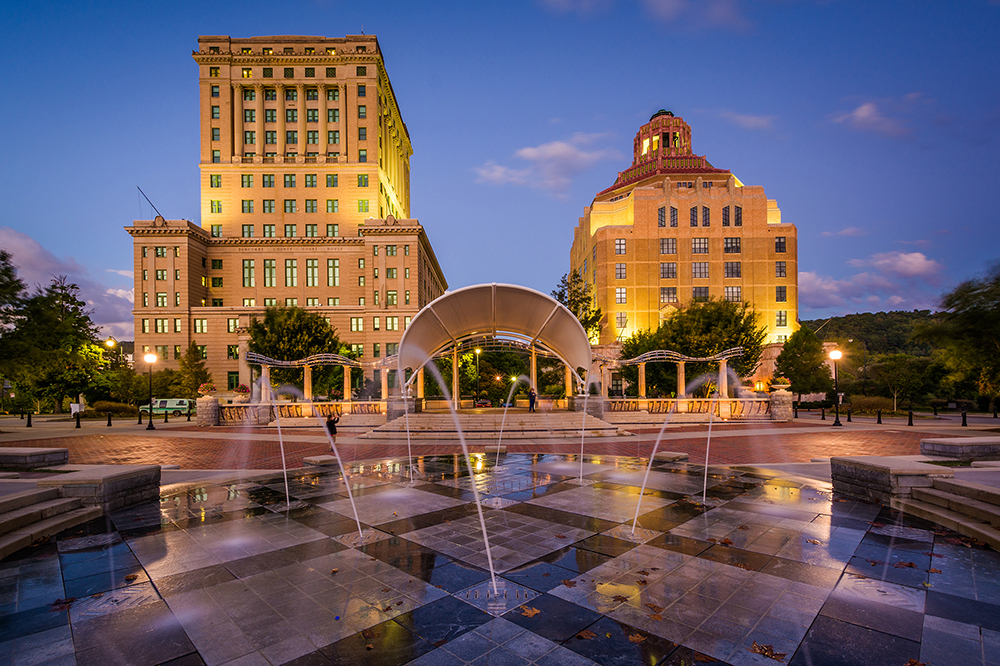 Asheville, NC is a vibrant small city surrounded by the Blue Ridge Mountains in Western North Carolina. The city is well-known for its art deco style, live music, award-winning cuisine, craft breweries, outdoor recreation, and eclectic arts scene. Asheville has been recognized as one of the top 15 places to visit in the world by Forbes Magazine and frequently tops national and international lists of the most desirable places to live, work, and play. Learn more about Asheville's housing, arts, dining, and more by visiting the Asheville Chamber of Commerce website and ExploreAsheville.com.
Hendersonville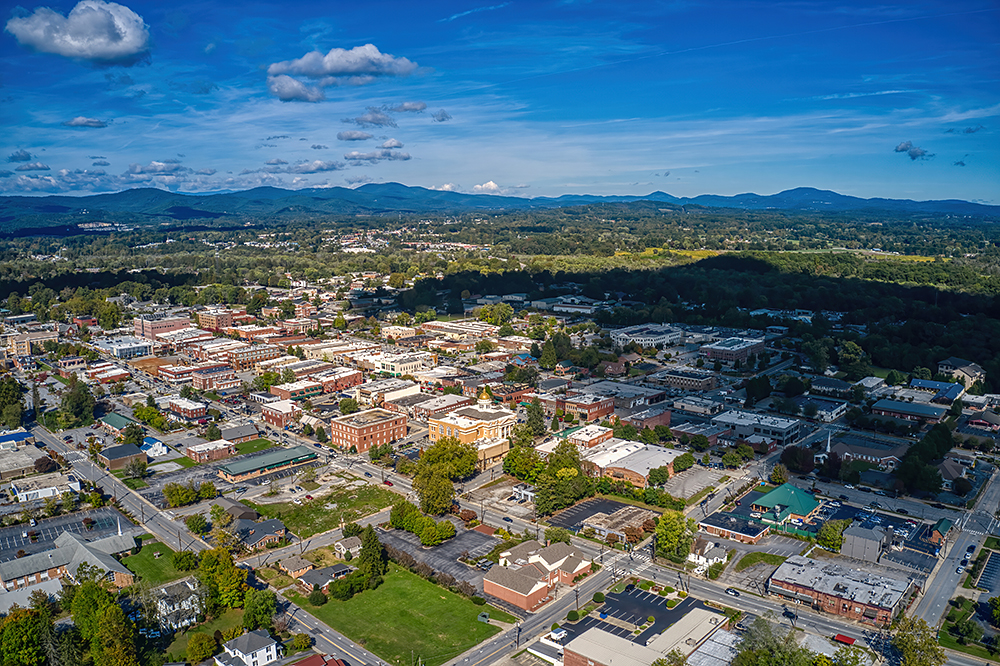 Nicknamed "The City of Four Seasons," Hendersonville is located 30 minutes southeast of Asheville. It is famous for its many apple orchards, vineyards, and abundant outdoor recreation. Living in Henderson County is affordable and allows for a multitude of cultural and outdoor activities for families and young professionals. Residents enjoy the best of all worlds with convenient access to nature and beautiful state parks and a charming downtown that boasts live music, unique shopping, events, drinks, and dining options. Explore for yourself at visithendersonvillenc.org.
Boone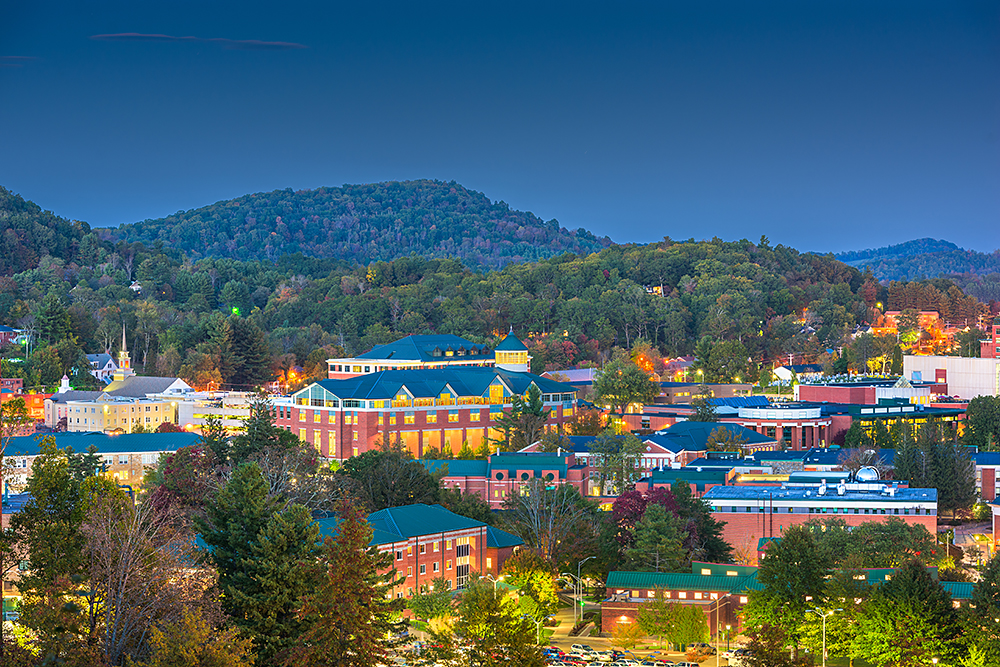 Boone, NC is the economic hub of the High Country, considered the jewel of eastern America's highest mountains. Boone is also home to Appalachian State University, a mid-sized university known for its academic and athletic excellence. Boone is more than a college town, however, with a vibrant culture of its own that emphasizes local arts and outdoor adventures all within easy reach of the Blue Ridge Parkway. Boone offers plentiful hiking and biking trails, beautiful mountain overlooks, recreational lakes, and year-round ski resorts. Neighboring Linville Falls, where Grandfather Mountain is located, featuring a mile-high swinging bridge, and the annual Highland Games draw visitors from around the world. Explore for yourself at the Town of Boone website and ExploreBoone.com.