The MAHEC Medical Mentoring Program (MMMP)—formerly known as the Minority Medical Mentoring Program—began in the fall of 2005 as an internship for underrepresented, marginalized, high school students who had an interest in the practice of medicine.
The program started as a collaboration between MAHEC, Mission Health, the Western Carolina Medical Society (then Buncombe County Medical Society), and other key community members. It was replicated from a similar program in Florida for African-American students. Our Asheville program initially targeted African-American students, then was expanded to include Hispanic/Latino students in 2009, and is now an inclusive program for all underrepresented students.
Now known by a new name, we will continue our commitment to students in Asheville City and Buncombe County Schools.
---
Program Overview
Students who participate in this program are exposed to a variety of healthcare fields including:
Chinese Medicine
Dentistry
Optometry
Pharmacy
Physical Therapy
Public Health
Social Work
Medicine and related subspecialties such as

Anesthesiology
Cardiology
Dermatology
Ear, Head, Nose, and Throat
Emergency Medicine
Family Medicine
Genetics
Geriatrics
Internal Medicine
Integrative Medicine
Radiology
Sports Medicine
Obstetrics and Gynecology
Oncology
Palliative Care
Pediatrics
Trauma Surgery
Students will rotate through various clinics (such as memory care, sleep lab, diabetes management), hospitals, indigent care clinics, private practices, education centers, and more. Participants also attend resident physician didactics and are connected with MAHEC's Virtual Library and Knowledge Services.
In addition to scheduled rotations, students may use internship hours to participate in ABIPA Action Teams, MAHEC health career programs for academic enrichment, college planning, conferences, and service-learning opportunities. Student participants should enroll in his/her school's internship program for the last period of the day and choose the last available lunch. This will enable the student to have a rotation schedule from 2:30–4:30 pm.
Students enrolled in the internship program are covered under their school's liability coverage. Verification of the school's liability coverage must be provided to MAHEC by the school designee prior to the start of the program.
Eligibility Requirements
Underrepresented Minority
American Indian or Alaskan Native
Asian Underrepresented (Bangladeshi, Cambodian, Hmong, Indonesian, Laotian, Malaysian, Nepalese, Pakistani, Sri Lankan and Vietnamese)
Black or African American
Hispanic or Latino
Native Hawaiian or other Pacific Islander
Rising high school senior enrolled in a high school located in Buncombe County
Strong desire to pursue a career as a high-level health professional
Minimum weighted grade point average of 3.0
Excellent teacher recommendations
Active record of leadership, work, and/or community service
Access to reliable transportation
Questions?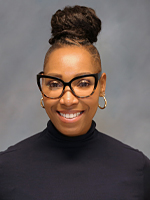 Leslie Council
Director, Health Careers and Diversity Education
Leslie.Council@mahec.net
(828) 257-4479