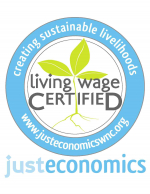 Thank you for your interest in employment with Mountain Area Health Education Center in Asheville, NC.
MAHEC Talent Management is located at 121 Hendersonville Road, Asheville, NC 28803. Equal Opportunity Employer. Black, Indigenous, People of Color and Spanish/English bilingual persons are strongly encouraged to apply.
MAHEC is a certified Living Wage employer through Just Economics of Western North Carolina. We offer excellent benefits and are committed to creating a diverse, inclusive, and equitable workplace.
NOTICE: Federal law requires all employers to verify the identity and employment eligibility of all persons hired to work in the United States. This employer participates in E-Verify. Click here for more information.
AVISO: La Ley Federal le exige a todos los empleadores que verifiquen la identidad y elegibilidad de empleo de toda persona contratada para trabajar en los Estados Unidos. Haga clic aquí para obtener más información.
benefits and incentives
Competitive and equitable pay and benefits
Excellent healthcare and insurance benefits
Discounted health services through MAHEC providers and health savings accounts
Living Wage Certified
Matching funds for eligible employee contributions to retirement plans
Financial consultant meeting provided
Generous PTO, CME, and holiday allowances
Employee referral program with bonus
Continuing education and professional development support including waived fees, stipends and discounts
Non-profit status may qualify you for student loan repayment support
Resident housing for medical residents
Discounts at local businesses
Work Environment
Main campus in Asheville

Quick access to downtown, Blue Ridge Parkway, interstate and major highways
Beautiful campus, surrounded by woods, with outdoor spaces
Exceptional facilities
Onsite gourmet café

Telecommuting opportunities for non-clinical roles
Workday for most positions from 8:00 am to 5:00 pm
Life-work balance
Innovative team-based environment with opportunities for advancement
Interprofessional academic learning environment
Leadership development support
Committed to equity, diversity and inclusion, which is reflected in our work, community partnerships, and employee-led action committees.
Largest area health education center in NC
Well-established organization with nearly 50 years of regional healthcare leadership
About Us
We are committed to improving health in Western North Carolina through innovative health professions training and education and compassionate healthcare.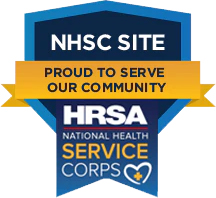 Mountain Area Health Education Center (MAHEC) was established in 1974 to improve training and retention of healthcare professionals across Western North Carolina (WNC). We are dedicated to excellence in clinical care, health professions education, and innovative practices that can be replicated nationally.
Located in Asheville, MAHEC serves North Carolina's 16 westernmost counties. We are the largest of the nine state AHECs that address national and state concerns with the supply, retention, and quality of health professionals especially in rural areas of the state.
MAHEC is also home to UNC Health Sciences at MAHEC, a vibrant academic health center that includes branch campuses of the UNC School of Medicine and UNC Gillings School of Global Public Health, an inter-professional medical research department, and research faculty from the UNC Eshelman School of Pharmacy.
Get In Touch
If you'd like to connect with a Talent Team member before submitting an application, please send an email to asktalent@mahec.net and someone will be in touch as soon as possible!
Resources