Our Health Innovations Partners (HIP) Team has substantial expertise in implementing processes for population health, care management, care process models, patient-centered medical home (PCMH) and patient-centered specialty practice (PCSP) recognition, revenue cycle redesign, data analysis and outcome reporting, annual wellness visits, group medical visits, and other clinical programs. We work with individual practices and residency programs of all sizes across primary care networks. We pride ourselves in getting to know each practice and customizing our approach to its unique needs.
In this time of rapid transition, healthcare practices need to position themselves for new payment models, incentive programs, and other healthcare reforms while focusing on patient-centered care. The following list outlines the services offered by the HIP Team to help practices and health systems manage these challenges.
Support for Transitioning to Medicaid Managed Care
MAHEC is pleased to announce that NC AHEC has partnered with the NC Department of Health and Human Services and Division of Health Benefits to help transition healthcare providers to Medicaid Managed Care. MAHEC Health Innovation Partners is providing on-site comprehensive Medicaid Managed Care education and assistance to healthcare clinicians across Western North Carolina.
To access our services, contact us via 828-257-4459 or practice.support@mahec.net. More information and resources are also available via the NC Medicaid website for clinicians.
In addition, we invite you to take advantage of the Medicaid Managed Care Webinar Series for Providers.
Medicaid Managed Care Webinar Series for Providers
The North Carolina Department of Health and Human Services Division of Health Benefits and North Carolina AHEC are offering evening webinar series to help prepare providers, practice managers, and quality managers for Medicaid Managed Care going live on July 1, 2021.
Hosted by Shannon Dowler, MD, Chief Medical Officer of the NC Division of Health Benefits, the series will feature changing subtopics on Medicaid Managed Care on the first Thursday of each month, Advanced Medical Homes on the second Thursday of each month, and clinical quality on the third Thursday of each month through June 2021. Topics will be listed as they become available.
Medicaid Managed Care Webinar Series for Providers | NC AHEC
Navigating the North Carolina Health Information Exchange
NC HealthConnex is the state-designated health information exchange that will enable you to more effectively manage population health and clinical outcomes. Let us help you navigate this platform and new features as they roll out. With NC HealthConnex, you can access your patients' comprehensive records across multiple providers and review labs, diagnostics, history, allergies, medications, and more. You can eliminate duplicative testing, make more efficient and accurate diagnoses, and improve coordination across all levels of care. More information and resources are available on the NC Health Information Exchange Authority website.
Meeting ACO and Other Quality Measures for Value-Based/Pay-for-Performance Compensation
On-site quality improvement coaching and consultation
Extensive experience with quality payment programs (e.g., Merit-Based Incentive Payment System (MIPS) and Meaningful Use)
Strategies and tools for improving performance on clinical quality, utilization, and patient experience measures
Electronic health record (EHR) optimization to support effective workflows
Quality and operations performance dashboard development and maintenance
Expertise in Centers for Medicare and Medicaid Services Accountable Care Organization (ACO) measures
Data extraction, validation, and reporting expertise in more than a dozen EHRs and practice management systems
Data aggregation and integration of multiple data sources
Key indicator visualization development
Population Health and Care Management Program Implementation
Panel Management

Understanding and right-sizing patient panels
Identifying high-risk patient populations
Population geo-mapping and hot-spotting

Implementing a care management program

Workflows
Staffing models
Training
Identifying community resources
Implementation of New Models of Care and Services
Team-based care models integrating registered nurse care managers, clinical pharmacists, advanced practice providers, behavioral health providers, care coordinators, and health coaches
Registered nurse co-visits
Chronic care management workflows
Transition care management workflows
Annual Wellness Visits
Advanced care planning
Group medical visits, shared visits, eVisits, and telehealth
Monitoring of program implementation and outcomes
PCMH Recognition
NCQA PCMH-certified content expert supervises gap analysis and project plan development
Policies and procedures
Workflow redesign
Education and training of team members
Data reporting and EHR optimization to meet PCMH standards
Assistance with check-in calls, virtual reviews, and document preparation
Lean Practice Assessments and Operations Consultation
Applying lean principles to:
Practice and process assessment to identify areas of waste and opportunities for efficiency improvement, for example:

Improved access
Provider and staff schedule efficiency

Strategic planning
New service development
Space planning
Revenue cycle management
Patient Experience
Patient experience data collection and reporting
Identify opportunities for improvement
Engage staff and patients in developing improvement action plans
Patient advisory councils
Ready to Get Started?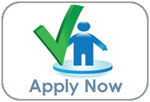 Apply at NCAHEC'S Primary Care Consulting Services
Contact Information
MAHEC Health Innovation Partners
121 Hendersonville Rd.
Asheville, NC 28803
828-257-4459
practice.support@mahec.net