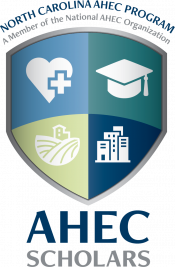 Our AHEC Scholars Program is designed for health professions students interested in supplementing their education by gaining additional knowledge and experience in rural and/or underserved urban settings. This is a longitudinal program with interdisciplinary curricula that include a defined set of clinical, didactic, and community-based activities. All experiential and clinical training is conducted in rural and underserved urban settings. AHEC Scholars represent a variety of health professions and institutions from across WNC.
Program duration is two years and runs from August through May, with summers off. Each year includes the following:
40 hours of community-based, experiential, or clinical training in rural and/or underserved areas
40 hours of didactic education focused on eight core topic areas




Eligibility Criteria
To be eligible for the AHEC Scholars Program at MAHEC, students should
have a current interest in rural or underserved healthcare;
be currently enrolled in a health professions degree or certificate program
be two years from program or degree completion
Eligible health professions programs include but are not limited to medical, dental, pharmacy, nurse practitioner, nursing, physician assistant, social work, physical therapy, occupational therapy, and public/population health programs. Priority is given to students from underrepresented minorities, disadvantaged/rural backgrounds, and first-generation college students.
Our Team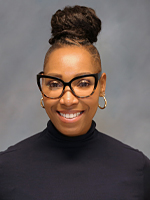 Leslie Council
Director, Health Careers and Diversity Education
Leslie.Council@mahec.net
(828) 257-4479
Due to changes implemented as a result of COVID-19, we are currently prioritizing clinical shadowing experiences for students from affiliated schools and programs based on need and availability.