MAHEC's Rural Health Initiative (RHI) is addressing our region's rural healthcare provider shortage through inter-professional health sciences education, collaboration with rural communities, and the development of innovative sustainable models of rural healthcare to improve health across Western North Carolina.
With the support of UNC Health Sciences at MAHEC and State appropriations, RHI is expanding health sciences education and training into rural communities to address health and resource disparities and the unique needs of our largely rural region.
RHI supports learners throughout the pathway to rural healthcare careers with programming for high school, undergraduate, pre-professional, and graduate and professional students.
The Pathway to Building the Rural Health Workforce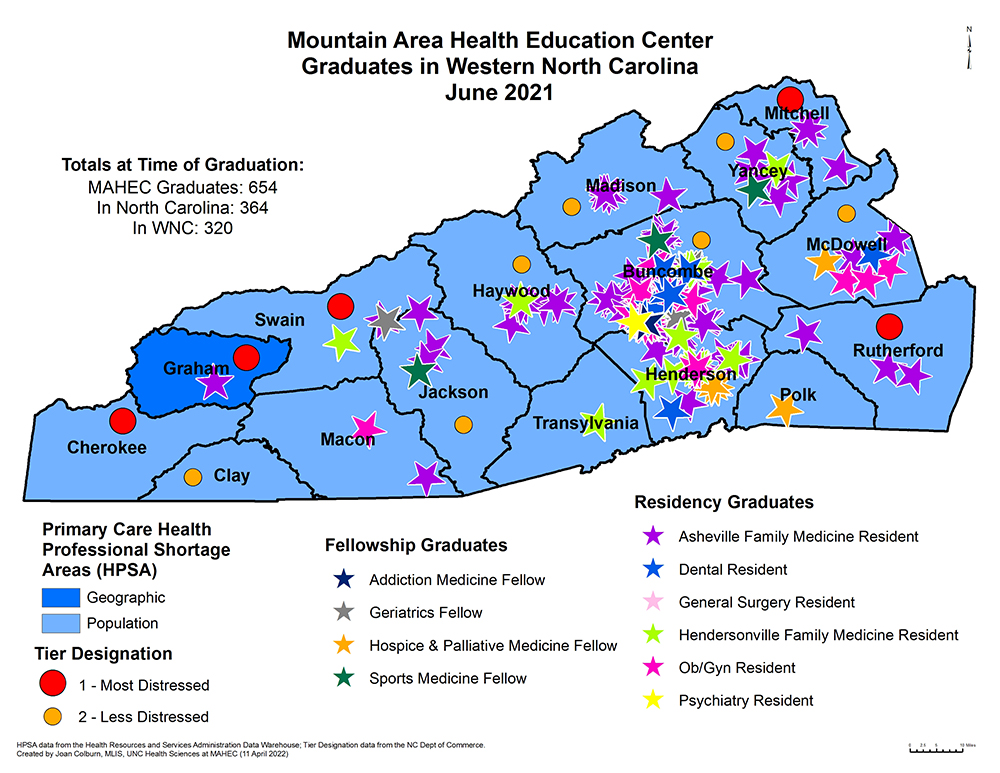 MAHEC Rural Graduates
Each year, healthcare providers and public health professionals from all 16 WNC counties benefit from UNC Health Sciences at MAHEC's educational programs and graduates.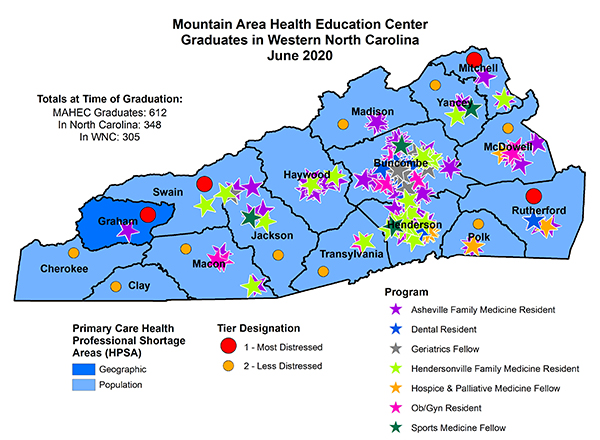 MAHEC's rural health initiative has the potential to make a substantial health and economic impact in Western North Carolina with the support of UNC Health Sciences at MAHEC and long-standing collaborative partnerships with healthcare systems and community organizations across the region.
Contact
For more information about MAHEC's Rural Health Initiative, please contact Benjamin Gilmer, MD at Benjamin.Gilmer@mahec.net.