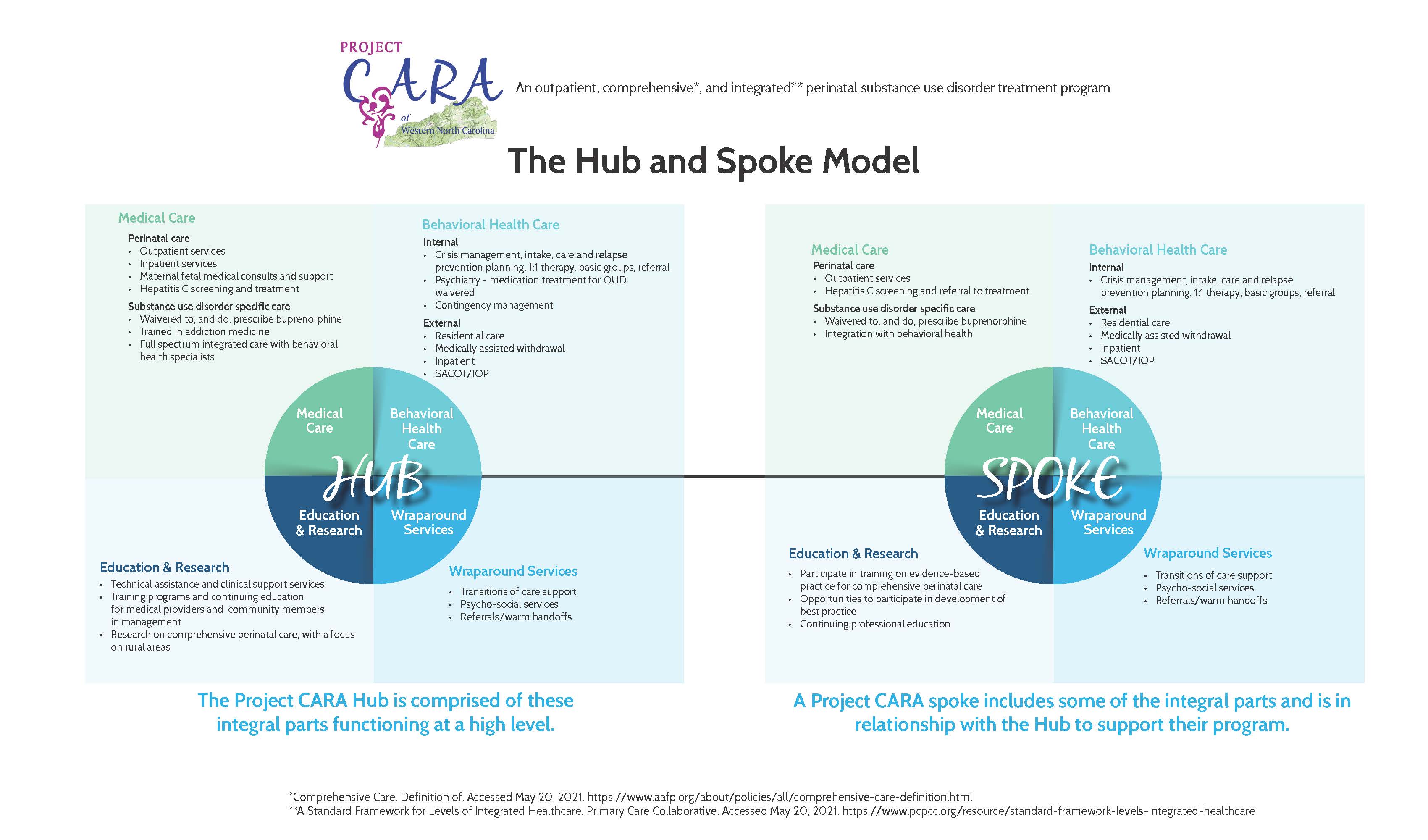 Project CARA utilizes a Hub and Spokes model, where Project CARA at MAHEC Biltmore is the Hub. Our Hub provides the highest level of access to outpatient care delivery services. Additionally, a hub collaborates with outside perinatal substance use care delivery teams/the community to improve systems of care. Hubs also provide ongoing consultation and support to spokes (see spoke model - click to enlarge) and other providers caring for this population.
A spoke includes the most integral pieces of the program model, as well as a relationship with the hub to provide ongoing support and development of their program. If your program is interested in learning more about becoming a spoke, please contact emma.blake@mahec.net.
Current Spokes:
Advisory Council
Project CARA also utilizes an Advisory Council, including representatives from:
Julian F. Keith Alcohol and Drug Abuse Treatment Center
Women's Recovery Center
Department of Social Services
Mission Hospital
Mary Benson House
VAYA Health
Blue Ridge Health
Behavioral Health Group Recovery
Doula Services
Project CARA is proud to work with
Sistas Caring 4 Sistas
(SC4S), a community-based doula program founded by women of color for women of color housed within MAHEC.