Thank you for your interest in the MAHEC Transitional Year Program. This TY program will be part of the Family Medicine Program at MAHEC. We are a well-rounded program, with lots of opportunities for learning and growing as a physician. We have robust inpatient and outpatient opportunities, including time to explore your subspecialty choice and elective experiences. Our program is built around 40+ years of training family medicine providers at Mission Hospital,MAHEC clinics, and community physicians. We offer great experiences rotating through our family medicine and gynecology practices to the inpatient medicine, family medicine, emergency medicine, gynecology and surgery lines at the hospital. Our Transitional Year program will prepare you for any "next step" specialty you may seek.
Ample training opportunities are available with well-developed didactics, a state of the art Simulation Center, community electives and learning opportunities. Research experiences are encouraged. We have many opportunities for you to collaborate with other programs on a research project while you'rehere, supported by a strong MAHEC research team. MAHEC offers fellowships in sports medicine, addiction medicine, consultation-liasion psychiatry, hospice and palliative medicine, andcritical care surgery with others awaiting ACGME accreditation.
The beautiful Blue Ridge Mountains are an exciting backdrop for your year of training and adventure. This will be a robust year full of learning and experiences in medicine. MAHEC believes that well rounded physicians need to focus on their wellness and prevent burnout by nurturing the whole person. If outdoor adventures nurture you, you have come to the right place! The City of Asheville and the region of Western North Carolina offer outdoor opportunities for all. If culinary and cultural adventures are part of what renews your spirit, those experiences abound!
Asheville and our surrounding area draw a broad range of persons to our offices and our hospital. Persons of many backgrounds live and work in this area. There are many opportunities to be a part of the community, either in the city or in the rural outlying areas.
If MAHEC and Asheville are calling to you for a year of learning, camaraderie and adventure, then please come check us out!
Our Team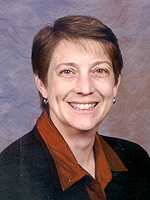 Melissa Hicks, MD
Faculty Physician Transitional Year Residency Program Director
35 years experience in Primary Care and OB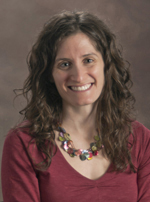 Ginger Poulton, MD, MSEd, DipABLM
Faculty Physician Transitional Year Residency Program Assistant Director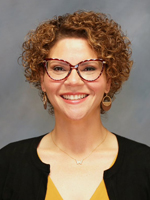 Tealok Ray
Transitional Year Residency Program Administrator
tealok.ray@mahec.net
---
Values Statement
Excellence: We deliver quality activities and services that our customers and partners value.
Diversity: We promote equity and inclusivity.
Integrity: We act with fairness, transparency, and the highest level of ethics.
Collaboration: We value partnerships and support interprofessional approaches.
Improvement: We continuously innovate and improve our work.
Foundational Principles
Civility: We treat all people with respect and kindness, all the time.
Inclusivity: We value the contribution of people different than ourselves and the merits of an organization that reflects differences in our teams and our community.
Empowerment: We value engagement, commitment, and ownership of MAHEC's mission, work, and budget.
Our Commitment
MAHEC is committed to creating an equitable and inclusive place to work, learn, and receive care. We actively recruit physicians, staff, and students from underrepresented minorities, and we strive to implement policies and procedures that value and support diverse backgrounds and experiences. MAHEC does not discriminate on the basis of socioeconomic status, race, ethnicity, sexual orientation, gender identity or expression, spiritual practice, geography, disability, or age.
Educational Goals and Objectives
Exposure to common ambulatory problems
Treatment of both acute and chronic problems
Emphasis on preventive medicine
Documentation and accurate coding
Improvement in oral presentations and clinical skills
Value of Information/Experience to the Transitional Year Intern:
A number of the patients who are seen in the Family Health Center are adults and elderly patients. Opportunities to see these patients and to experience the operation of a private practice should provide preparation for future practice.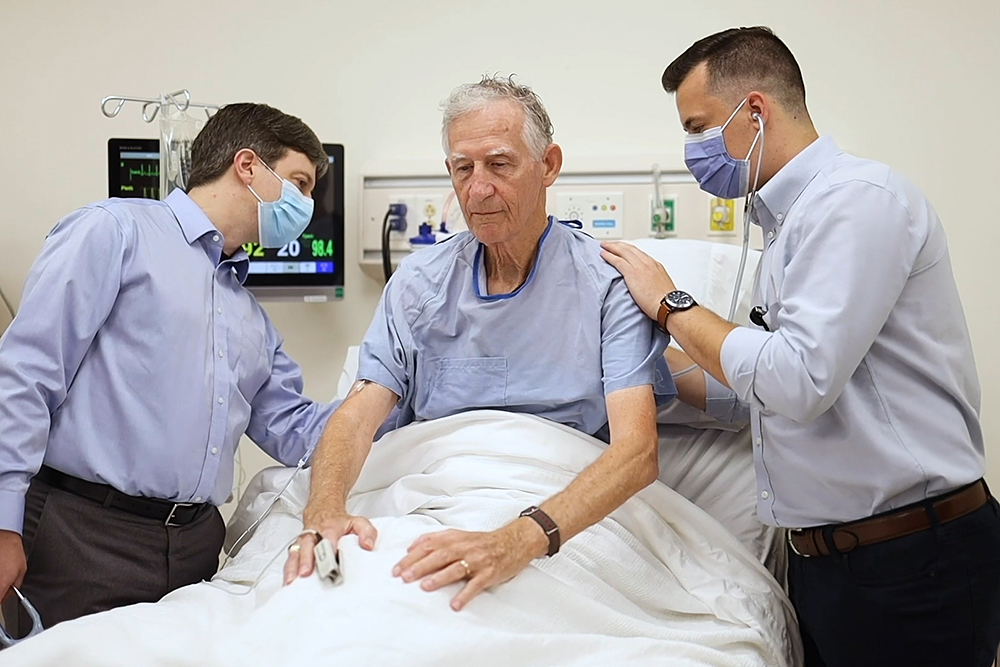 Principal Teaching Methods:
The physician will learn by seeing and evaluating patients. Then the physician will present these patients to the faculty who serve as precepting physicians. There is discussion regarding the findings and the differential diagnosis in order to arrive at an appropriate treatment plan.
Educational Content of the Rotation:
The patients seen will consist of all ages from newborn to the elderly. This will also include obstetrical patients. Some opportunities for outpatient procedures may be available.
Components of the Physical Exam Stressed:
The Transitional Year Interns will be required to do a complete physical exam.
Procedures:
Opportunities include giving immunizations; vision, hearing and pulmonary screening; EKG interpretation; minor office surgery; stress testing and ultrasound for obstetrical patients; and endoscopy.
Goals and Objectives of the Family Medicine Rotation
At the end of the Family Medicine rotation the Transitional Year Interns will develop knowledge of:
Medical Knowledge: Competency
Normal anatomy and physiology of the adult
Principles of complete history taking and physical examination of the adult patient
Principles of preventive health including risk reduction and screening
Gastrointestinal disorders including hepatitis, cirrhosis, pancreatitis, colitis, diverticulitis, cholecystitis, peptic ulcer disease, and bowel obstruction
Endocrine conditions including diabetes mellitus, thyroid disorders, adrenal diseases, and lipid disorders
Renal conditions including urinary tract infections, nephrolithiasis, acute and chronic renal failure /obstruction
Musculoskeletal conditions including back pain, rheumatoid arthritis, collagen vascular diseases and osteoarthritis
Infectious diseases (bacterial, viral and fungal) that are commonly encountered in the adult population
Neurological conditions including stroke/TIA's, seizures, meningitis, coma, movement disorders, dementia, nerve entrapment syndromes and tumors
Pulmonary disorders including asthma, COPD, bronchitis, pneumonia, thromboembolism, fibrosis, neoplasms, respiratory failure and evaluation of pulmonary function testing
Patient Care, Practice-Based Learning and Improvement, and Systems-Based Practice:
Perform a comprehensive history and physical examination of the adolescent and adult patient
Develop a rational plan of care for his patient, including identification and reduction of risk factors with consideration of the social and economic impact of treatment on the patient
Understand current concepts in medical record documentation
Interpret an EKG
Interpret pulmonary function tests
Prepare and interpret a gram stain
Aspirate and inject a joint
Perform cardiopulmonary resuscitation
Perform a flexible sigmoidoscopy
Perform a thorocentesis
Perform a paracentesis
Perform a lumbar puncture
Patient Care and systems
Assess post hospitalization needs and initiate appropriate services
Participate in patient education and family conferences regarding hospitalization of a family member
Procedures:
Most opportunities for performing the above procedures come during the course of caring for assigned inpatients; some (EKG interpretation, flexible sigmoidoscopy) are specifically taught in the MAHEC Family Health Center.
Transitional Year PGY1
Block (4 week)
Site
Site Number
Rotation Name
% Outpatient
1
MAHEC
1
Family Medicine (Dr. Hicks)
100%
2
Mission Hospital
2
General Surgery (Dr. Shurr)
0%
3
Mission Hospital
& MAHEC Ob/Gyn
1, 3
Gynecology (Dr. England)
50%
4
Mission Hospital
2
Medical ICU (Dr. Gutman)
0%
5
Mission Hospital
2
Family Practice Service (Dr. Alexander)
0%
6
MAHEC
1
Family Medicine (Dr. Hicks)
100%
7
Mission Hospital
2
Inpatient Medicine Teaching Service (Dr. Call)
0%
8
Mission Hospital
2
Emergency Department (Dr. Derks)
0%
9
Mission Hospital
2
Inpatient Medicine Teaching Service (Dr. Call)
0-100%
10
MAHEC
1
Elective
0-100%
11
MAHEC
1
Elective
0-100%
12
MAHEC
1
Elective
0-100%
Notes
At least 8 weeks of elective time (medical, surgical, and hospital based) common elective rotations: Anesthesiology, Dermatology, Neurology, PM&R Pain Medicine, Psychiatry, Sports Medicine, and Infectious Disease. Each Block is 4.33 weeks to account for the residents to have 10 days off for vacation, 10 holidays, and 9 sick days. *Block 3 MAHEC GYN will be outpatient half days in the Ob/Gyn clinic and half day in the hospital at Mission.
Didactic Time
Family Medicine Wednesday PM; Surgery Monday PM; GYN Friday AM; Inpatient Medicine Tuesday PM. All other rotations do not have specific didactics. Residents are assigned per their availability during rotation. Residents are also expected to participate in Grand Rounds for the other specialties.
Research Time
Protected time based on resident interest and current projects, case reports, and work with faculty involved in ongoing research projects. Residents are expected to participate in QI.
Elective Time
12 Weeks
MAHEC Biltmore Campus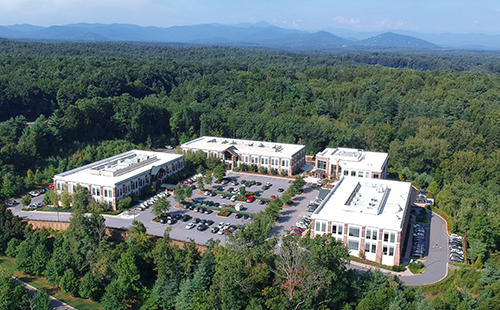 Mountain Area Health Education Center (MAHEC) was established in 1974 and serves a 16-county region in Western North Carolina. MAHEC is the largest Area Health Education Center in North Carolina and evolved to address national and state concerns with the supply, retention, and quality of healthcare professionals. MAHEC's approach to caring for patients is based on an advanced care team model.
---
Mission Hospital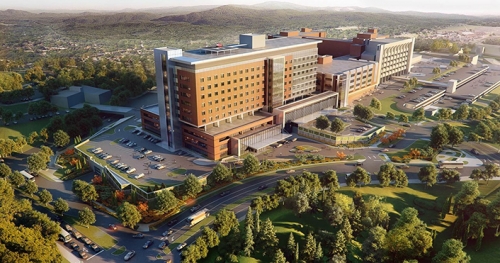 Mission Hospital is licensed for 815 beds. The emergency department has 100,000 patient visits per year, the level II trauma center admits 3,400 patients per year, and the helicopter transports more than 1,000 patients per year. Mission Children's Hospital includes 130 beds with 60 board certified pediatric subspecialists providing care in 23 different specialties.
Mission Hospital surgery services includes eight critical care certified acute care surgeons, 11 subspecialty surgeons, two pediatric surgeons, and five vascular surgeons that provide the entire spectrum of patient care and surgical procedures. At more than 35,000 surgical procedures each year, Mission Hospital is the busiest surgical hospital in North Carolina.
Application Requirements
We invite you to apply to our program via the Electronic Residency Application Service (ERAS). We will review your application and contact you if we wish to invite you for an interview. Typically, our interview season runs from mid-October through mid-December.
A complete ERAS application is required, including:
Curriculum Vitae (CV)
Personal statement
Three letters of recommendation from faculty who have directly supervised clinical performance
Medical school transcript(s)
Medical Student Performance Evaluation (MSPE)
USMLE, COMLEX, or Canadian licensing exam scores (Step 1 required, Step 2 preferred)
Questions regarding the application process should be directed to the residency program coordinators at gme@mahec.net.
Eligibility and Selection Criteria
The Graduate Medical Education (GME) programs will select from among eligible applicants on the basis of residency program-related criteria such as their preparedness, ability, aptitude, academic credentials, communication skills, and personal qualities such as motivation and integrity.
Minimum Requirements
An applicant must meet or exceed the following minimum qualification(s) to be eligible for selection and appointment to MAHEC's GME residency programs:
Be a graduate of a medical school in the United States or Canada, accredited by the Liaison Committee on Medical Education (LCME); or
Be a graduate of a college of osteopathic medicine in the United States, accredited by the American Osteopathic Association (AOA); or
Be a graduate of a non-LCME- or AOA-approved medical school who also meets one of the following additional qualifications:

holds a currently-valid certificate from the Educational Commission for Foreign Medical Graduates (ECFMG) prior to appointment; or
holds a full and unrestricted license to practice medicine in a United States licensing jurisdiction in his or her current ACGME specialty/subspecialty program; or
has graduated from a medical school outside the United States and has completed a Fifth Pathway program provided by a LCME-accredited medical school.

Passed USMLE Steps 1 and 2 or COMLEX 1 and 2 within three attempts, as required by the North Carolina Medical Board.
Be eligible for a NC resident training license.
Be eligible to work in the U.S. (citizen, permanent resident, eligible visa including J1). MAHEC does not sponsor H1B or other visas.
International Medical Graduates
Special laws and regulations apply to international medical graduates who wish to enter the United States to undertake graduate medical education. MAHEC's policies and procedures regarding graduates of international medical schools comply with federal and state laws and regulations and MAHEC's commitment to graduate medical education.
Graduates of medical schools outside the United States and Canada must have a currently valid certificate from ECFMG. Applicants must successfully pass both Step 1 (basic medical) and Step 2 (clinical knowledge and skills) of the United States Medical Licensing Examination (USMLE).
While MAHEC does not sponsor a visa, the international medical graduate applicant must also possess a current/valid visa option or other status governed by the U.S. Immigration Regulations to participate in a GME program.
Finally, the North Carolina Medical Board requires that physicians who are graduates of schools that are not accredited by the LCME or the AOA (foreign medical schools) must be individually certified by ECFMG, have successfully completed at least three years of accredited graduate medical training, and have passed the USMLE or its equivalent to be eligible for application for full licensure. An international medical graduate must complete all other application requirements required by MAHEC and the GME program.