Located in the High Country of North Carolina, Boone is full of opportunities and adventure for everyone. As part of the Blue Ridge Mountains sitting at 3,333 ft, there is skiing, snowboarding, hiking, mountain biking, road cycling, rafting, tubing, rock climbing, running, fishing, hunting, camping, and more all centered around a university town that provides nationally recognized athletics, cultural activities, cuisine, and diversity.
Fellowship year is meant to be challenging but, at the same time, rewarding and fun. The location where you train provides the backbone for your sports medicine experience. Here in the mountains, we have a wide range of opportunities to see active people of truly all ages and all levels of ability. With the breadth of experience you will receive, you will feel comfortable in any medical situation managing sports medicine/musculoskeletal problems whether the setting be academic, private, or in the field. We couple this experience with the maintenance of your already developed primary care skills to keep your future goals unlimited.
Sports medicine is advancing rapidly and our program is as well. We are developing physicians grounded in classical training and skill development bolstered by the newest scientific evidence, technology, and techniques. We achieve this both through our high volume AppOrtho clinic, but also our relationships as medical director and team physicians of Division I Appalachian State University athletics, both Watauga and Avery High Schools, Caldwell Community College and Technical Institute, High Country youth soccer, and semi-pro NPSL Appalachian Football Club. We have a close relationship with the Appalachian State University health sciences faculty and are actively involved with their ongoing research while helping to develop new projects.
Outside of these professional opportunities, we won't let you miss out on the recreation that our area affords. We strongly believe in the mantra of "work hard, play hard" and will make sure you are able to experience our mountain lifestyle in its entirety. Learning balance in the field of medicine is imperative. We will help guide you in determining your future and learn how to add balance to your professional and personal goals. Here, the expectations are high, but you will have the opportunity and the support to grow not only as a physician but also a person.
We look forward to having you in the High Country!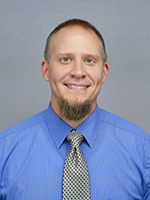 Chris Bullers, MD
Boone Sports Medicine Fellowship Program Director
---
Values Statement
Excellence: We deliver quality activities and services that our customers and partners value.
Diversity: We promote equity and inclusivity.
Integrity: We act with fairness, transparency, and the highest level of ethics.
Collaboration: We value partnerships and support interprofessional approaches.
Improvement: We continuously innovate and improve our work.
Foundational Principles
Civility: We treat all people with respect and kindness, all the time.
Inclusivity: We value the contribution of people different than ourselves and the merits of an organization that reflects differences in our teams and our community.
Empowerment: We value engagement, commitment, and ownership of MAHEC's mission, work, and budget.
Our Commitment
MAHEC is committed to creating an equitable and inclusive place to work, learn, and receive care. We actively recruit physicians, staff, and students from underrepresented minorities, and we strive to implement policies and procedures that value and support diverse backgrounds and experiences. MAHEC does not discriminate on the basis of socioeconomic status, race, ethnicity, sexual orientation, gender identity or expression, spiritual practice, geography, disability, or age.
MAHEC Boone Primary Care Sports Medicine Fellowship is an ACGME-approved program that participates in the NRMP match process. Applications are accepted July through September each year. Interviews will be held September-October.
Duration: One year (July 1-June 30)
Deadline: Applications are accepted from July 15-September 1
Location: Boone, NC
Requirements
Electronic Residency Application Service (ERAS) utilizing the Universal AMSSM fellowship application form
Copies of USMLE, COMLEX, ECFMG certification
Medical school diploma
Medical license
Personal statement
3 letters of recommendation, one of which must be from your program director
For selected applicants, interviews occur during October and November.
Previous Training
We consider candidates who have recent, successful completion of family medicine, pediatric, emergency medicine, internal medicine, internal medicine-pediatrics, and physical medicine and rehabilitation residencies.
Questions regarding the application process should be directed to the Residency Program Administrator, Amber Cook, at alcook@apprhs.org.