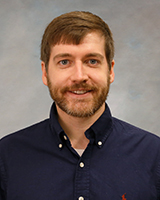 Ben Vockery
Program Administrator
capfellow@mahec.net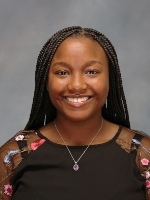 Symone Simmons
Program Coordinator
capfellow@mahec.net
---
Values Statement
Excellence: We deliver quality activities and services that our customers and partners value.
Diversity: We promote equity and inclusivity.
Integrity: We act with fairness, transparency, and the highest level of ethics.
Collaboration: We value partnerships and support interprofessional approaches.
Improvement: We continuously innovate and improve our work.
Foundational Principles
Civility: We treat all people with respect and kindness, all the time.
Inclusivity: We value the contribution of people different than ourselves and the merits of an organization that reflects differences in our teams and our community.
Empowerment: We value engagement, commitment, and ownership of MAHEC's mission, work, and budget.
Our Commitment
MAHEC is committed to creating an equitable and inclusive place to work, learn, and receive care. We actively recruit physicians, staff, and students from underrepresented minorities, and we strive to implement policies and procedures that value and support diverse backgrounds and experiences. MAHEC does not discriminate on the basis of socioeconomic status, race, ethnicity, sexual orientation, gender identity or expression, spiritual practice, geography, disability, or age.
The didactic curriculum provides an overview of the psychiatric field of knowledge and the many other topic areas that affect the delivery of psychiatric care. This includes the fundamentals of the child and adolescent psychiatric interview along with utilization of different models of formulation. Development will also be covered, including the multiple facets of normal and abnormal development. For each psychiatric disorder, we will cover the diagnostic criteria, clinical presentation, pathophysiology, epidemiology, natural course, preventive approaches, psychopharmacology, and non-pharmacologic treatments of the disorder. Fellows are taught and exposed to a wide range of therapies including cognitive behavioral therapy, supportive psychotherapy, dialectical behavior therapy, psychodynamic psychotherapy, motivational interviewing, parent-child interaction therapy, and interpersonal therapy.
Special attention will be paid to the many and varied systems that child psychiatrists work within, and how these influence mental health. These include the school, healthcare, legal, economic, political, and sociocultural systems. We will cover the foundations of ethical and professional practice including how to be active in the different professional organizations that help to shape and guide our field. Practicing as a physician requires not only the skills to be a good clinician, but also the ability to navigate the business and administrative sides of medicine.
We also recognize that the healing role of a child psychiatrist extends beyond direct clinical work, which is why we have a project-based advocacy curriculum that extends throughout both years of fellowship.
To help fellows be successful in obtaining their board certification, a portion of didactics will be devoted to understanding the Child Psychiatry Board exam. Fellows will also participate in an ongoing journal club to help keep up with and critically evaluate the developing knowledge base of child and adolescent psychiatry.
Fellows are expected to participate in research projects beginning in their first year, with the results of that work submitted for publication or presented in poster sessions. Financial support is available to travel for research-related activities. Fellows also participate in quality improvement projects and study systems of care throughout their training.
PGY5
The first year of the fellowship follows a block schedule and focuses on inpatient work at specialized child and adolescent-focused sites. This will include time on the Mission Child and Adolescent inpatient units, Mission Neurology, Mission Children's forensic team, and Mission Peds ED and consultation liaison teams. One afternoon per week will also be dedicated to didactics, and one afternoon per week will be spent in MAHEC Psychiatry's outpatient continuity clinic focusing on psychotherapy.
PGY6
The second year of the fellowship follows a longitudinal schedule and focuses on outpatient work at MAHEC as well as a variety of sites, including:
Blue Ridge Health (integrated/collaborative care, integrated neurology, and school services)
Healing Together (adolescent DBT group therapy)
Meridian (rural community psychiatry and intensive in-home therapy)
Mountain Child Advocacy Center (therapy center providing many evidence-based therapies)
RHA (intensive in-home services and substance use services)
UNC TEACCH (autism/IDD evaluation and therapies)
One full day per week will be spent in MAHEC Psychiatry's outpatient continuity clinic. Fellows will also continue to have one afternoon per week dedicated to didactics.
Fellows are encouraged to tailor their education to their personal interests through an elective rotation, which allows them to gain additional experience in one of their scheduled rotations or to pursue additional interests in a different patient setting.
Our outpatient psychiatry clinic, the Center for Psychiatry and Mental Wellness, is housed at UNC Health Sciences at MAHEC along with branch campuses of the UNC School of Medicine and a Master of Public Health program jointly conferred by UNC Gillings School of Global Public Health and UNC Asheville.
Our fellowship program is located on the same campus with our dental, family medicine, transitional year, internal medicine, obstetrics/gynecology, pharmacy, psychiatry, and surgery residencies, which provides an optimal environment for cross-fertilization of ideas and collaboration. Additionally, fellows will have the opportunity to participate in the education of fellow learners—including residents from different programs and medical students.