This innovative PGY2 in ambulatory care and academia will embed a resident into a medical practice that does not have a clinical pharmacy presence with the goal of creating a sustainable and replicable clinical pharmacy service.
The mission of the PGY2 Ambulatory Care Residency at MAHEC and the UNC Eshelman School of Pharmacy is to provide advanced training for the clinical ambulatory care pharmacist in the areas of comprehensive medication management and interprofessional practice innovation. This residency will create a network of clinical pharmacists adept at infusing sustainable, replicable pharmacotherapy services into the physicians' office utilizing advanced healthcare models. A strong focus is placed on strengthening leadership skills, research techniques, and pedagogical approaches in order to effectively share models of success with the medical community.
Residents will gain experience in:
Establishing and growing clinical pharmacy services
Teaching learners of multiple disciplines at various levels of training
Developing leadership skills to advocate for the pharmacy profession at local, state, and national levels
Demonstrating quality and financial outcomes necessary to sustain and replicate services
Managing population health
Strengthening interprofessional relationships in team-based care
Ideal candidates are:
Experienced in caring for patients in the ambulatory care setting
Passionate about teaching the next generation of healthcare leaders
Enthusiastic about team-based care
Able to adapt to a fast-paced, rapidly evolving healthcare landscape
Learn more about clinical pharmacy "in practice" in this news story with PGY2 resident graduate and rural fellow Evan Drake, PharmD, CPP, who has established her ambulatory care practice with Foothills Medical Associates in Columbus, NC.
Status: Post Graduate Year 2 (PGY2) in Ambulatory Care and Academia
All 2022-23 Residency Positions have been filled through the early commitment process.
Our Team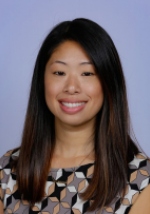 Irene Park Ulrich, PharmD, BCACP, CPP, MPH
Clinical Pharmacist
Program Director, Pharmacy Residency PGY2 Ambulatory Care
Associate Professor of Clinical Education, UNC Eshelman School of Pharmacy
Irene.Ulrich@mahec.net
Amanda Espinel
Pharmacy Residency Program Coordinator
Amanda.Espinel@mahec.net
---
Values Statement
Excellence: We deliver quality activities and services that our customers and partners value.
Diversity: We promote equity and inclusivity.
Integrity: We act with fairness, transparency, and the highest level of ethics.
Collaboration: We value partnerships and support interprofessional approaches.
Improvement: We continuously innovate and improve our work.
Foundational Principles
Civility: We treat all people with respect and kindness, all the time.
Inclusivity: We value the contribution of people different than ourselves and the merits of an organization that reflects differences in our teams and our community.
Empowerment: We value engagement, commitment, and ownership of MAHEC's mission, work, and budget.
Our Commitment
MAHEC is committed to creating an equitable and inclusive place to work, learn, and receive care. We actively recruit physicians, staff, and students from underrepresented minorities, and we strive to implement policies and procedures that value and support diverse backgrounds and experiences. MAHEC does not discriminate on the basis of socioeconomic status, race, ethnicity, sexual orientation, gender identity or expression, spiritual practice, geography, disability, or age.
Residency Components
There are six core components of the residency that occur simultaneously throughout the year.
1. Practice Site
Residents will be partnered with a medical practice to develop clinical pharmacy services
A new physician's practice in the region is identified every year to participate in the residency
Practices are selected based on their demonstrated readiness for team based care and potential for sustainability
Resident will work as a Clinical Pharmacist Practitioner with a collaborative practice agreement with his/her/their physician
The goal is for the resident to create a sustainable full-time position at the practice over the course of the year
2. Academia
Teaching responsibilities with the UNC Eshelman School of Pharmacy, Asheville Campus will include:

Didactic lectures
Precepting students and residents
Mentoring opportunities
Small group facilitation

Residents will attend the American Association of Colleges of Pharmacy meeting and the ASHP Summer Meeting
3. MAHEC Continuity Clinic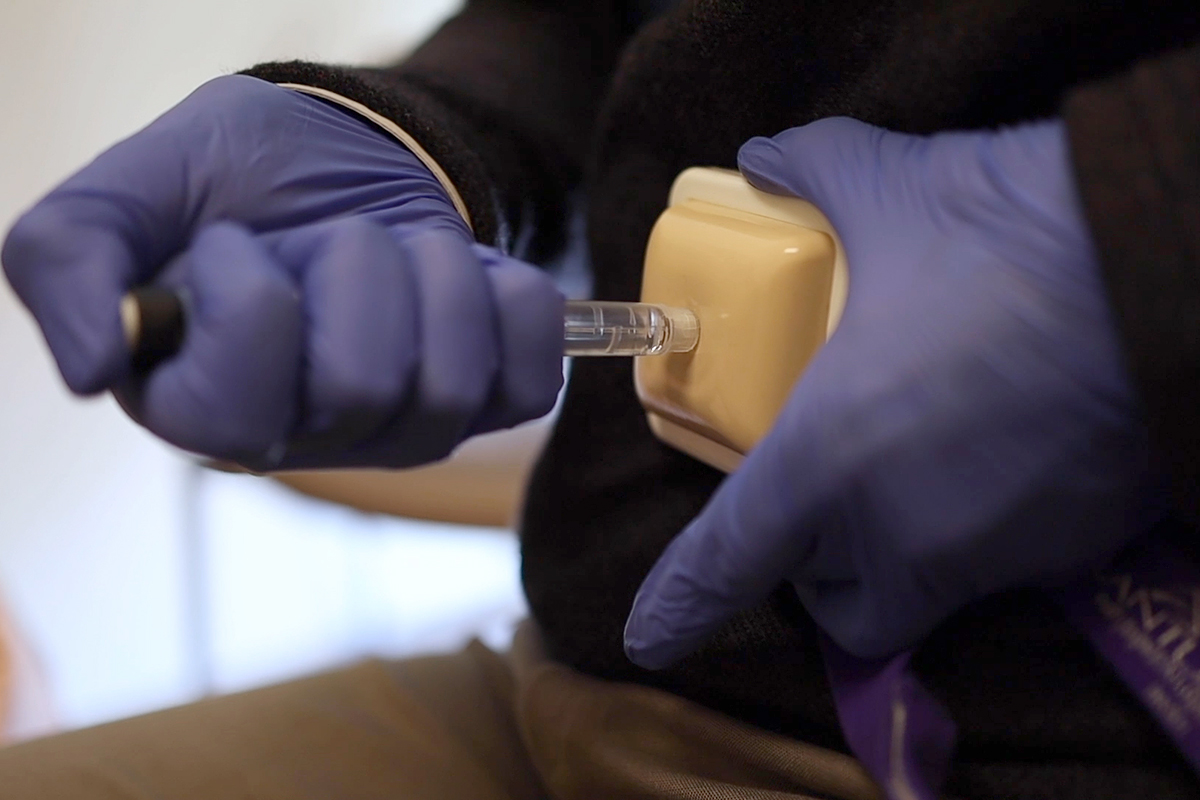 Residents will fulfill their staffing requirements in the MAHEC Pharmacotherapy clinic
This setting is a busy, fully established pharmacotherapy clinic where residents will learn to balance a high clinic volume with meeting the needs of the individual patient
Reasons for visit include:

Comprehensive medication management via Medicare Annual Wellness Visits
Disease-state focused visits including diabetes, hypertension, hyperlipidemia, asthma, COPD, pain
Medication access
Polypharmacy
Patient education
4. MAHEC Family Medicine Consulting
Pharmacy residents will represent pharmacy on an interdisciplinary team of preceptors teaching medical residents as they see patients
Pharmacy residents will help medical residents identify and solve medication related problems at the time of the office visits
5. Leadership and Advocacy
Residents will apply leadership theory and skills to their practice and professional life
Residents will participate as leaders and team members in a variety of longitudinal leadership activities that will strengthen leadership skills in practice, teaching, and in advocacy
These experiences as well as personal leadership development will be facilitated through longitudinal leadership coaching with a leadership coach and leadership didactics/cases and reflection with faculty
6. Public Health and Practice Management Didactics
Intensive training designed to introduce residents to public health principles and develop practice management skills
Sessions include:

Health of populations
Methods of knowing
Service development, part 1: from a public health lens
Service development, part 2: what pharmacists need to know
Implementation and evaluation
Communication
Systems and policy
Emergency preparedness
Residency Schedule
The residency year is divided into four main blocks. This curriculum is designed to allow the residents to establish and grow their clinical services at their respective Practice Sites while honing their clinical and pedagogical skills.
Block 1: July–August
Block 2: September–December
Block 3: January–April
Block 4: May–June
Sample Schedule-at-a-Glance (half days per week)
Quarter 1
| | Continuity Clinic | Consulting | Practice Site Clinic | Site Development | Academia | Admin |
| --- | --- | --- | --- | --- | --- | --- |
| July | 2 | 1 | | 1 | 1 | 5 |
| August | 3 | 1 | 2 | 1 | 2 | 1 |
| September | 1 | 1 | 4 | 1 | 2 | 1 |
Quarter 2
Continuity Clinic
Consulting
Practice Site Clinic
Site Development
Academia
Admin
October
1
1
4
1
2
1
November
1
1
4
1
2
1
December
(2 weeks)
1
1
4
1
1
2
Quarter 3
| | Continuity Clinic | Consulting | Practice Site Clinic | Site Development | Academia | Admin |
| --- | --- | --- | --- | --- | --- | --- |
| January | 2 | 1 | 4 | | 2 | 1 |
| February | 2 | 1 | 4 | | 2 | 1 |
| March | 2 | 1 | 4 | | 2 | 1 |
Quarter 4
| | Continuity Clinic | Consulting | Practice Site Clinic | Site Development | Academia | Admin |
| --- | --- | --- | --- | --- | --- | --- |
| April | 1 | 1 | 6 | | 2 | 1 |
| May | 1 | 1 | 6 | | | 1 |
| June | 1 | 1 | 6 | | | 1 |
Total
Application Requirements
Three letters of recommendation completed through PhORCAS, one of which should be PGY1 Residency Program Director.
Personal Statement addressing specifically how this residency will match your career goals.
Eligibility for North Carolina Board of Pharmacy and Clinic Pharmacist Practitioner licensures.
Completion of ASHP-accredited PGY1 residency.
Please note that MAHEC does not sponsor a visa, so all international pharmacy graduate applicants must possess a current/valid visa option or other status governed by the U.S. Immigration Regulations to participate in a GME program.
Dates
| | |
| --- | --- |
| November | Applications may be submitted through PhORCAS |
| January 2nd | Application deadline |