Dear Student Colleague,
Thank you for your interest in the MAHEC Boone Rural Family Medicine Residency Program! The program is built to support the next generation of rural physicians. Recognizing ongoing needs, we are committed to developing family physicians with a heart to serve the entire family and lead healthcare transformation.
In a small town, you can make a big impact.
Our program has unique features and is specifically designed to train full-scope family doctors to serve in rural and underserved settings like the one here in the beautiful mountains of Boone, NC. From your first day, you are treated as an integral member of the team. Your training will allow you to experience a large breadth of knowledge, procedural skills, and ultimately life as a family doctor while you take care of patients in the delivery room, intensive care unit, nursing homes, and home visits. Clinical opportunities are longitudinal to emphasize the continuity of care across settings as well as the relationships with the people we help find health and wellness. As a program in a small mountain town, leadership and influence take many forms including community outreach, school-based health, hospital committees, and serving the most vulnerable patients. Your teachers are experienced family doctors and other health professionals who share the desire to make a difference.
Innovation that matters.
For more than 40 years, our curriculum has provided outstanding medical training as the largest Area Health Education Center in North Carolina and the nation. Residents have always been key contributors to our program's environment of innovation. Our comprehensive training places a strong emphasis on rural medicine, community-based care, women's health, behavioral medicine, geriatrics, and the care of special populations including patients with substance use disorders.
Learning skills for a lifetime of community service.
As a true community-based program, we are committed to responding to the needs of our community and the region in which we live. Our more intimate learning environment emphasizes experiential learning, innovative modules, and comprehensive procedural opportunities. Residents and faculty alike share a commitment to teach and learn together, all with the aim of providing improved care. Our supportive group of faculty share the experience of providing great care to patients and one another while living in a beautiful mountain community. This is a program that allows for a wide range of enriching clinical experiences in a personalized setting. By maximizing flexibility in styles for adult learners, residents develop into their best potential while attaining well-rounded skills applicable to any practice setting.
The importance of personal and professional wellness.
The strains on the day-to-day life of today's physician extend well beyond the exam room. The ability to establish healthy habits and support during your training is pivotal to our future success. We encourage a work environment, schedule, and personal support network that nurtures you as a valued colleague during this phase of your development. Furthermore, we provide enough flexibility to optimize your experiences, which will add both personal and professional value to your individual focus and goals. We believe strongly that the best family doctors are those who have whole lives, and learn how to balance professional commitment and personal growth early in their careers.
Come and visit our program and our community in the breathtaking high country mountains of Western North Carolina. You'll discover a group of dedicated and compassionate people that share a desire to help others and grow together. I wish you the best of luck in the next step of your journey in medicine.
---
4th Year Medical Student Rotations
MAHEC offers a variety of student rotations in Family Medicine, Obstetrics and Gynecology, General Surgery, Rural Medicine, and Psychiatry for both in-state and out-of-state students interested in our residency programs. Learn more about our 4th year medical student rotations
Values Statement
Excellence: We deliver quality activities and services that our customers and partners value.
Diversity: We promote equity and inclusivity.
Integrity: We act with fairness, transparency, and the highest level of ethics.
Collaboration: We value partnerships and support interprofessional approaches.
Improvement: We continuously innovate and improve our work.
Foundational Principles
Civility: We treat all people with respect and kindness, all the time.
Inclusivity: We value the contribution of people different than ourselves and the merits of an organization that reflects differences in our teams and our community.
Empowerment: We value engagement, commitment, and ownership of MAHEC's mission, work, and budget.
Our Commitment
MAHEC is committed to creating an equitable and inclusive place to work, learn, and receive care. We actively recruit physicians, staff, and students from underrepresented minorities, and we strive to implement policies and procedures that value and support diverse backgrounds and experiences. MAHEC does not discriminate on the basis of socioeconomic status, race, ethnicity, sexual orientation, gender identity or expression, spiritual practice, geography, disability, or age.
Medication Assisted Treatment (MAT)
At our primary resident clinic, AppFamily Medicine, we provide access to buprenorphine and other treatments for Substance Use Disorder. We feel this is an integral part of caring for our community and central to our goal of providing full-spectrum primary care to rural areas in Western North Carolina. Our clinics treat patients from a wide variety of socioeconomic backgrounds, and we work not only on providing care for Opioid Use Disorder (OUD), but also manage Benzodiazepine Dependence, Alcohol Use Disorder (AUD), and methamphetamine use.
Our MAT program is resident-founded and resident-led. From the beginning, our trainees have been integral in developing clinic policy and education related to buprenorphine use, and they regularly manage home and in-office inductions. We treat all-comers in our clinic and provide buprenorphine to anyone who needs care, including prenatal patients. Additionally, our residents are currently working in local Emergency Departments to create a strong referral system for patients with OUD, ensuring that patients who need MAT will have consistent access
As our residency grows, we hope to expand these services and integrate other local resources into our clinic. At present, we are the only clinic in Watauga County that offers integrated MAT with primary care, and we strongly believe there is a profound need for this kind of medicine in rural areas.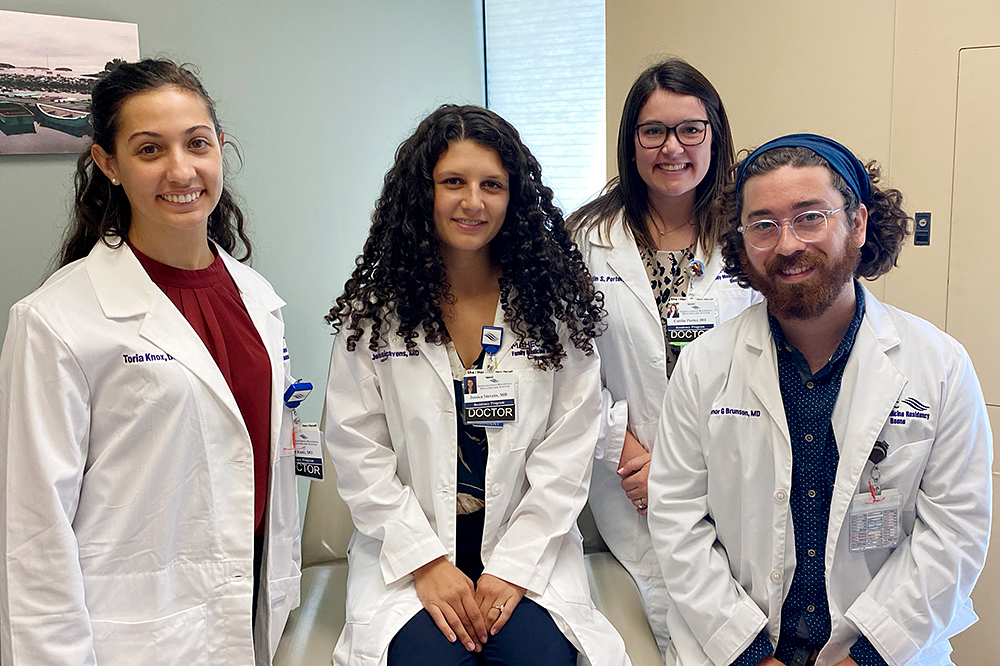 Integrated Prenatal Care and Deliveries
We are extremely lucky to provide full-spectrum primary care to all members of our community, and prenatal care is a central part of our mission at MAHEC Boone. Our primary hospital, Watauga Medical Center, is the only hospital offering deliveries in four counties in Western North Carolina, and as a result, we have a broad catchment area and treat patients from a variety of backgrounds. Each of our residents has a panel of prenatal patients who they deliver in the hospital setting in order to maintain continuity and improve patient experience. They also regularly assist on C-sections and manage labor on their month-long L&D rotation each year. Patients have the option to pursue couplet care (care of postpartum mother and infant) with MAHEC Boone, the only clinic in Boone to offer this special service.
Midwives
The majority of prenatal and OB care in our area is provided by midwives, and our residents work closely with local midwives on their Labor and Delivery months, as well as on GYN rotations. Prenatal care at the Baker Center, our rural site in Newland, NC, is also managed by midwives. Midwives have a strong historic and cultural presence in Western North Carolina, and many of them have been in the community for multiple decades, delivering generations of patients and caring for families from all walks of life. We are extremely proud to partner with them for our outpatient and inpatient OB care.
Outpatient Prenatal and Women's Health
Our outpatient prenatal care fills a vital need in our patient population. We are the only primary care office in Boone that manages and delivers pregnant patients, and only one of two offices that sees pregnant women at all. Additionally, we provide annual well-woman exams,LARCS ( IUD and Nexplanon insertions and removals), OBGYN ultrasound and most office based gynecologic procedures. . We have an excellent in-house OB/GYN, Dr.Beverly Womack, who is a pillar of the healthcare system in Boone and a very well respected member of the community. She also runs a weekly GYN clinic in Ashe County, just outside of West Jefferson, NC, where our residents assist with managing pathologies in an underserved, rural setting.
LGBTQ+ Care
Our resident clinic, AppFamily Medicine, offers Gender Affirming Hormone Therapy (GAHT), and is the only clinic in the surrounding counties to do so. Additionally, the residency program is a strong advocate for LGBTQ+ rights in the area, and helps guide our patients through the challenges of the healthcare system, both in the outpatient and inpatient settings. Our program director, Dr.Molly Benedum, has a strong background in GAHT, and helps teach residents and medical students around the state about our work in LGBTQ+ care. We strongly believe that family medicine is for everyone, and welcome the insight that our LGBTQ+ partners, patients, and providers bring to our practice and our lives.
Rural Care
While Boone is by no means a dense urban area, it is often considered by locals to be "the city" in comparison to much of the surrounding region. Even from the heart of downtown, it only takes a short drive to get out of the city and deep into the valleys and hollows of Western North Carolina. Surrounding counties have poor access to healthcare, particularly primary care, pediatrics, and women's health, and providing that care is a central tenet to our residency program. Many of our clinics serve populations from all across Western North Carolina, and even a strong contingency from Tennessee, who need to cross state lines to access healthcare.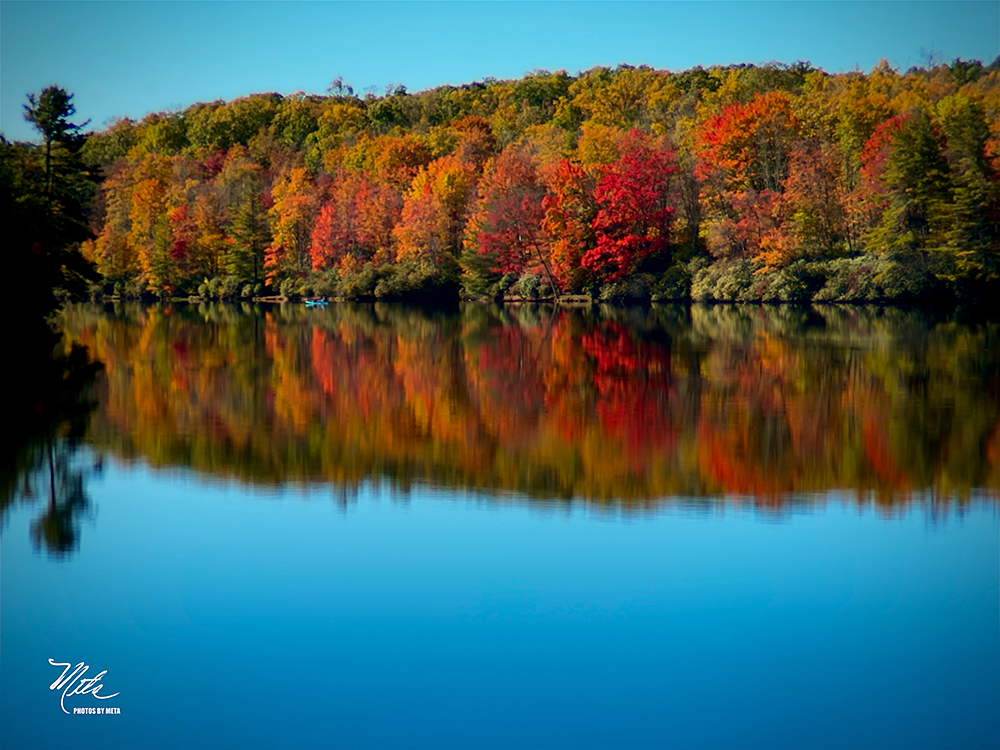 Ashe County Clinic
At present, we provide GYN care to Ashe County through an outlying clinic run by our OB/GYN faculty member Dr.Beverly Womack. She has a long-standing relationship with the community there, and has worked diligently to integrate resident learning into her practice. With time, we plan to build on the foundation laid by Dr.Womack, and expand this clinic for the benefit of the local community.
Baker Center for Primary Care
Named for our faculty member and local legend Dr.Charlie Baker, the Baker Center for Primary Care is located within Cannon Memorial Hospital, a critical access hospital in Newland, NC. The Baker Center serves patients of all ages, as well as providing prenatal care via family physicians and midwives. Our residents rotate at the Baker Center frequently, and work with faculty members there while on their Family Medicine Outpatient rotation. We hope to expand our resident presence in the Baker Center as the residency grows in size.
Charles A. Cannon Jr. Memorial Hospital
Cannon Hospital is an acute care hospital built in 1999 to provide healthcare access to Avery County. It is located in Linville, NC, at the center of the county. In 2008, this hospital began to offer inpatient psychiatric services in an effort to close the extremely wide gaps in mental health coverage for rural people. It currently offers a 27-bed inpatient facility as well as a robust outpatient center for therapy and non-urgent psychiatric management. Have a look at the facilities on this video tour. At present, our residents rotate through both the inpatient and outpatient psychiatric facilities, the Baker Center, and the Cannon ED.

Wilderness Medicine
In the course of exploring the rugged beauty of Appalachia, sometimes things don't go as planned. Our area is filled with opportunities to adventure in nature, and unfortunately this can translate to higher incidences of injuries and illnesses sustained in the wilderness. Our Wilderness Medicine curriculum is headed by Dr.Dave Brendle, our Assistant Program Director, who has a passion for exploring the outdoors, and caring for those who travel alongside him. The Wilderness Medicine curriculum is an opportunity that is open to all residents.
Our Wilderness Medicine Curriculum includes regular didactic sessions, AWLS (Advanced Wilderness Life Support) training, the opportunity to join National Ski Patrol, local and away electives, and becoming a Fellow in the Academy of Wilderness Medicine.
Sports Medicine
Our residency partners with AppOrtho to provide Sports Medicine training to our residents. Working with Drs. Matthew Giordanengo, Benjamin Parker, and Chris Bullers, our residents receive extensive exposure to many facets of Sports Medicine, including working with Appalachian State University's various athletic teams to provide on-field treatment for injuries at football, soccer, and basketball games. Our residents will also occasionally travel with the App Football Team to provide sideline care at bowl games and other various tournaments across the country!
Additionally, AppOrtho hosts a Primary Care Sports Fellowship through MAHEC which accepted its first fellow in 2022. At present, we have a recurrent Ultrasound Lecture Series from our Sports Medicine colleagues, and plan to continue growing and integrating our residents into other Sports Medicine curriculum and events. Dr.Giordanengo also works with our residents at AppFamily and the Baker Center.
Point of Care Ultrasound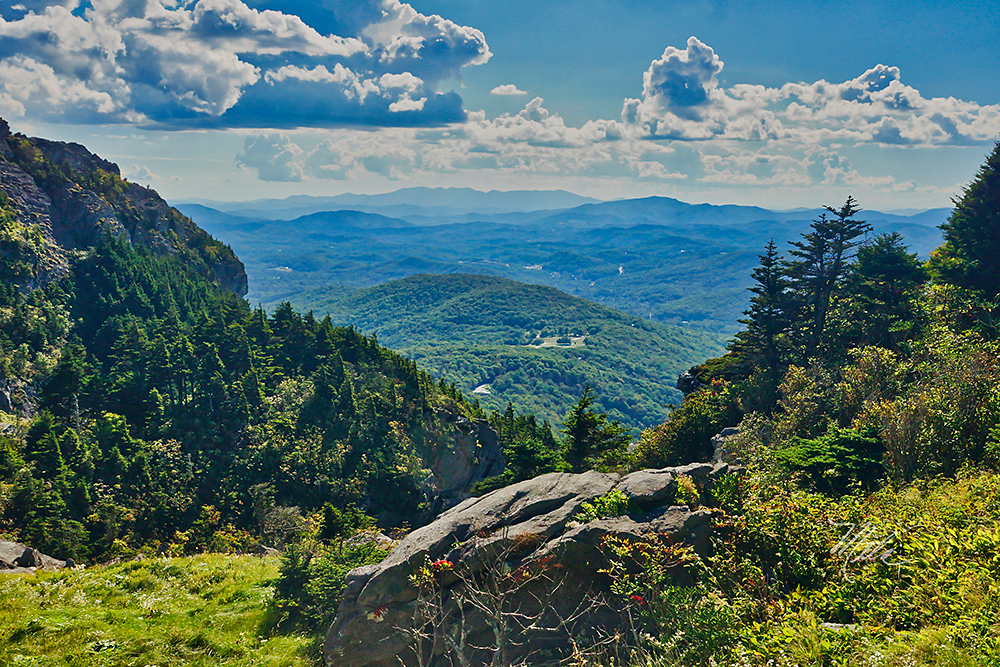 Part of providing well-rounded care for our patients involves translating our information and skill sets from the inpatient to outpatient settings. Ultrasound is one such skill that spans the spectrum of rural family medicine, and our residents receive a wide range of exposure to US techniques and hands-on practice in both settings. There are regularly scheduled POCUS didactics from our local US guru and faculty member Dr.Daniel Goble, and residents are encouraged to diagnose and treat conditions in the inpatient setting with the assistance of basic US techniques (pneumothorax, heart failure, ascites, DVT, central line placement, etc). In the outpatient clinic, residents use US to assist with management of abscesses, breast masses, muscular complaints, and ocular pathologies. We have plans to expand our outpatient US teaching by providing the clinic with new machines and faculty training in the next calendar year. Additionally, residents are exposed to and can perform pelvic US in both the family medicine and local OB/GYN clinics. Sports Medicine is also a focus of our ultrasound program, and we have regular didactic sessions with Sports Medicine faculty and fellows. At present, there is a 2-week US elective for PGY3 residents.
Migrant Farmworker Care
Our residency is currently working with a local FQHC, High Country Community Health (HCCH), to provide care to the large population of migrant farmworkers that move to Boone seasonally for work. Many of these individuals are struggling with maintaining access to their home medications, obtaining healthcare for new illnesses, and navigating a healthcare system that does not primarily use their native language. Currently, our second year residents work at HCCH in Boone and Newland, NC as part of their outpatient rotations. We are also in the process of integrating residents into local farm visits to diagnose and treat patients on-site. These farm visits should start in the Fall of 2022.
Scenic photo used with permission from Meta Gatschenberger.
---
---
---
Recruitment Information
MAHEC Boone Family Medicine Residency will be offering hybrid interviews this season; we will have both in-person and virtual options.
Interviews will be conducted October-January. In-person interviews will consist of a social dinner the night before (partners and families welcome) and a full interview day with clinic and hospital tours. One night in a local hotel will be supported by the program. Our in-person interview dates are: 10/13/22, 10/21/22, 10/27/22, 10/28/22, 10/31/22, 11/9/22, 11/10/22, 11/11/22, 11/14/22, 11/30/22 and 12/15/22.
Virtual interviews will be conducted via Zoom, last a half-day (either morning or afternoon), and will include social time with current residents as well as interviews with faculty and residents. Our virtual interview dates are: 10/18/22, 12/7/22, 12/9/22, 12/12/22, 1/09/23, 1/13/23.
We will also be offering two in-person second looks (2/4/23-2/5/23 and 2/25/23-2/26/23). Second looks are optional, and a great way to spend more time with our residents and in our community. Second looks are not evaluative and will not influence our program's ranking process.
Application Requirements
We invite you to apply to our program via the Electronic Residency Application Service (ERAS). We will review your application and contact you if we wish to invite you for an interview. Typically, our interview season runs from mid-October through mid-December. We have 10 interview date options and welcome applicants back for informal second looks.
A complete ERAS application is required, including:
Curriculum Vitae (CV)
Personal statement
Three letters of recommendation from faculty who have directly supervised clinical performance (at least one letter should be from a family physician)
Medical school transcript(s)
Medical Student Performance Evaluation (MSPE)
USMLE, COMLEX, or Canadian licensing exam scores (Step 1 required, Step 2 CK required before ranking, Step 2 CS preferred)
Questions regarding the application process should be directed to the Residency Program Coordinator at FMRP.Boone@mahec.net.
Eligibility and Selection Criteria
The Graduate Medical Education (GME) programs will select from among eligible applicants on the basis of residency program-related criteria such as their preparedness, ability, aptitude, academic credentials, communication skills, and personal qualities such as motivation and integrity.
Minimum Requirements
An applicant must meet or exceed the following minimum qualification(s) to be eligible for selection and appointment to MAHEC's GME residency programs:
Be a graduate of a medical school in the United States or Canada, accredited by the Liaison Committee on Medical Education (LCME); or
Be a graduate of a college of osteopathic medicine in the United States, accredited by the American Osteopathic Association (AOA); or
Be a graduate of a non-LCME- or AOA-approved medical school who also meets one of the following additional qualifications:

holds a currently-valid certificate from the Educational Commission for Foreign Medical Graduates (ECFMG) prior to appointment; or
holds a full and unrestricted license to practice medicine in a United States licensing jurisdiction in his or her current ACGME specialty/subspecialty program; or
has graduated from a medical school outside the United States and has completed a Fifth Pathway program provided by a LCME-accredited medical school.

Passed USMLE Steps 1 and 2 or COMLEX 1 and 2 within three attempts, as required by the North Carolina Medical Board.
Be eligible for a NC resident training license.
Be eligible to work in the U.S. (citizen, permanent resident, eligible visa including J1). MAHEC does not sponsor H1B or other visas.
International Medical Graduates
Special laws and regulations apply to international medical graduates who wish to enter the United States to undertake graduate medical education. MAHEC's policies and procedures regarding graduates of international medical schools comply with federal and state laws and regulations and MAHEC's commitment to graduate medical education.
Graduates of medical schools outside the United States and Canada must have a currently valid certificate from ECFMG. Applicants must successfully pass both Step 1 (basic medical) and Step 2 (clinical knowledge and skills) of the United States Medical Licensing Examination (USMLE).
While MAHEC does not sponsor a visa, the international medical graduate applicant must also possess a current/valid visa option or other status governed by the U.S. Immigration Regulations to participate in a GME program.
Finally, the North Carolina Medical Board requires that physicians who are graduates of schools that are not accredited by the LCME or the AOA (foreign medical schools) must be individually certified by ECFMG, have successfully completed at least three years of accredited graduate medical training, and have passed the USMLE or its equivalent to be eligible for application for full licensure. An international medical graduate must complete all other application requirements required by MAHEC and the GME program.
Accessible Wilderness and Seasons
Boone is a unique area for many reasons, but perhaps the most apparent is the stunning landscape. We boast easy access to countless trails, streams, mountains, valleys, lakes and rivers throughout the region, and anyone within driving distance to Boone is likely only minutes away from escaping into the wilderness. The Blue Ridge Parkway is a stunning sight and is frequently used by residents and faculty as they commute to work. The Parkway also provides several jump-off points to hikes, bouldering areas, and public water access for swimming, kayaking, and fishing.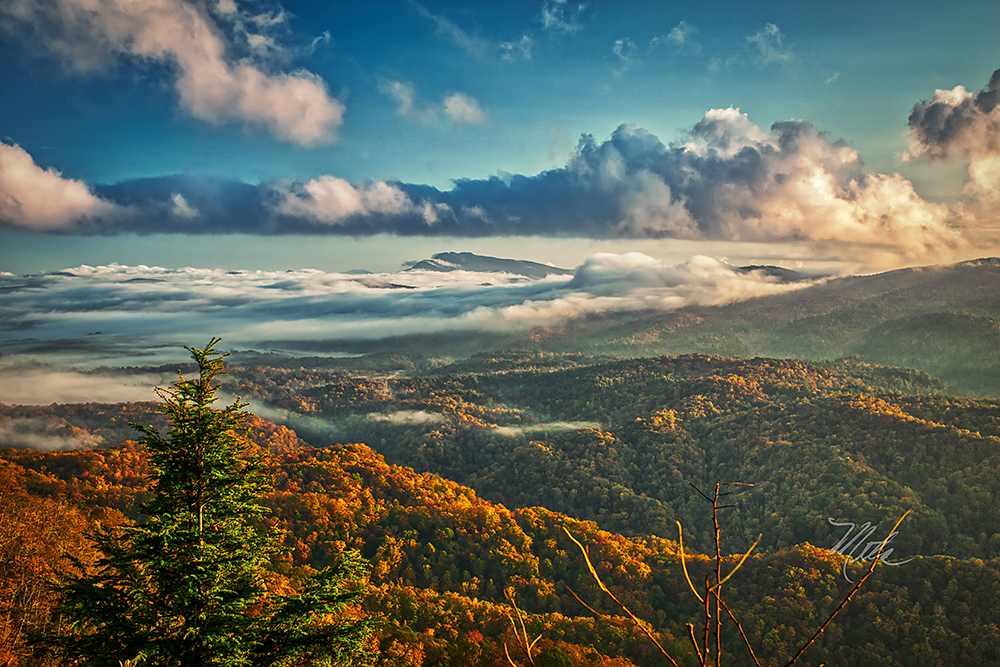 Additionally, Boone offers four distinct seasons throughout the year. To help you understand some of the details about living here, we've listed some common activities and information about our seasons year-round:
Summer is warm enough for regular tubing trips down the Watauga River (a favorite for our Class of 2024), hammock or tent camping, and kayaking at Price Lake. Appalachian State brings a strong college-age population to Boone, and the summer is a quieter time as a result. Temperatures range from 60-75F and we get most of our rain in the summer, which is helpful for both local farmers and kayakers.
Fall is full of vibrant foliage–visitors come from across the country to watch the leaves change, and locals host several quaint Autumnal activities (hay rides, corn mazes, pumpkin patches, etc). In Boone, Fall temperatures typically range from 50-65F, with our first frosts (and snow!) starting in late November. This is a great time for hiking, walks through the Greenway, and attending App State football games.
Winter brings yet another transformation to Boone, with an average of 33 inches of snow a year. Boone is one of the snowiest places in North Carolina, and our town is well-equipped to handle the challenges of winter weather. Our roads are regularly salted and scraped in the winter months, and the hilly geography provides one of the premier sledding environments on the east coast. Our ski resorts are open in the winter, and all three are an easy drive from Boone. The temperatures in Winter range from 25-45F, but any local will tell you it's the wind that makes it cold. Many homes in Boone come equipped with a fireplace, so get ready to cozy up!
Spring in Boone is a gentle experience. As the snow and ice melt, the surrounding landscape is covered in greenery and the wildlife comes out again to eat our gardens. Any distance from downtown Boone is bound to bring you in contact with deer, rabbits, foxes, and a wide array of songbirds and wildflowers. The temperatures in spring range from 40-70F, and we sometimes have a late dusting of snow in March or April. Spring is the perfect time for long hikes.
Patient Populations and Local Culture
Boone hosts a dynamic range of populations which change throughout the year, and this pattern ensures that our residents see a wide range of patients, from college students to farmers.
During the school year, Appalachian State University more than doubles the population of Boone with students from across the country. App State is a private university that provides a strong sense of identity for many residents of Boone, both locals and transplants alike. These students, along with the many professors and lecturers staffed by App State, bring a unique flavor to the local culture, as well. App State hosts many events throughout the year including stadium concerts, sporting events, art galleries, cultural festivals, theater productions, operas, symphonies, and ballets. We see many of these students in our primary resident clinic, and their presence in our patient population helps provide our residents with a diverse training experience.
Boone is also a destination for many retirees throughout the year, and we often treat individuals who spend part of their year in NC and the remainder elsewhere in the country. This also brings a broad range of pathologies and helps our residents learn to manage health information and patient data across the healthcare system. Often, these travelers will settle in the hills of North Carolina and become part of our permanent patient panel.
Lastly, Boone and the surrounding areas are full of local people who can trace their ancestry through these valleys for generations. Many are farmers who continue to work the land–raising livestock, growing their own food, and providing valuable resources for local restaurants, markets, and townsfolk. Interestingly, there is also a strong contingency of Christmas Tree farmers, as our area is very suited for growing Fraser Firs. In a 2017 survey by the USDA, Watauga County was found to have 520 farms, covering nearly 50,000 acres of land. A staggering 99% of those farms are family farms, reflecting the commitment to place so many people feel in Western North Carolina. These farmers, both in Watauga County and its bordering counties (Wilkes, Ashe, Avery, and Caldwell) often have poor and inconsistent access to healthcare. We consider it a particular point of pride to care for our local farmers because we believe it is only through their commitment to the land and local culture that we can all continue to thrive in Appalachia.
Our residency strives to provide broad-based family medicine to our patients, and we are proud to be a central force in building healthcare systems for all people in our community.
Hospital Administration and Local Physician Support
One of the primary benefits of being in a community hospital is the sense of connection and mutual care that is fostered in smaller environments. This is very apparent in our relationship to hospital administration, who make every effort to support our residents as this program continues to grow and change. Several of our faculty members are on the hospital board and have significant influence on the direction of hospital policy and practice, and our residents are made part of the healthcare community from their first day on site. Both the CEO of Appalachian Regional Healthcare System (ARHS), Chuck Mantooth, and our Chief Physician Executive, Dr.Danielle Mahaffey, work out of the office directly adjacent to the resident workroom, and, as a result, our residents interact with the highest level of hospital administration on a regular basis. The leadership at ARHS is completely independent and non-profit, so management decisions can be made for the benefit of the local community without compromising care for a bottom line.
We are proud to have strong relationships with local providers, and the "small town" feel of Boone allows our residents to quickly integrate into the healthcare system. Our specialist providers often work with residents directly in a clinical setting, as well as providing lectures for our afternoon didactic sessions. This builds a mutual understanding between residents and specialists and creates a relaxed, friendly environment for referrals and consultations. The fresh nature of our program allows for residents to build out their own electives when there isn't a formal relationship in place, providing the opportunity for strong, systems-based learning that can't be taught in a classroom. As with MAT, LGBTQ+ care, Integrated Prenatal Care, and Wilderness Medicine, our residents are often working within local systems to provide better care for our patients, and we are happy to have steady, positive support from both hospital administration and local physicians.
Community Events and Engagement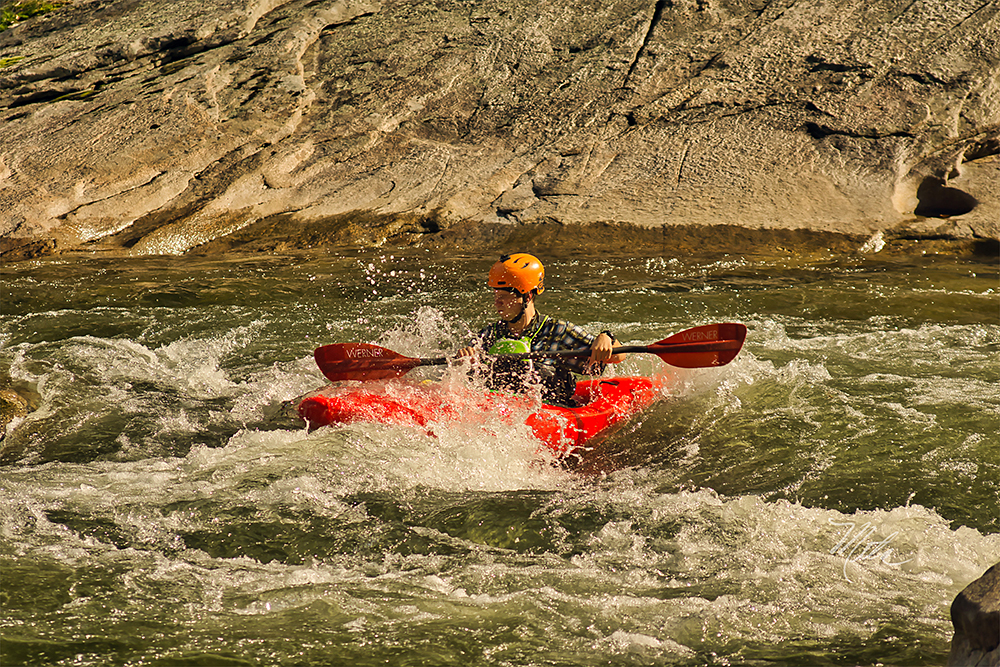 Boone is a thriving creative community which hosts local events throughout the year. Surrounding communities also celebrate longstanding cultural traditions which help develop a strong sense of place in the hills of North Carolina. Our residents are welcomed and encouraged to attend these events, and they often organize group outings to experience the community together. All of the towns listed below are within an hour's drive of Boone, and traveling to these festivals is often part of the experience. Providing our residents the opportunity to experience local cultures, traditions, and gatherings within the beautiful setting of Appalachia is strongly valued at our residency.
Scenic photos used with permission from Meta Gatschenberger.