Welcome to MAHEC's Rural Integrated Behavioral Health Psychology Fellowship!
MAHEC's Department of Psychiatry is the region's only Certified Community Behavioral Health Clinic. We are committed to providing Western North Carolina residents with high-quality, comprehensive care regardless of financial circumstances. We are located on MAHEC's Biltmore Campus in Asheville, NC, and provide comprehensive psychiatric and behavioral health services for children, adolescents, and adults.
MAHEC's Rural Integrated Behavioral Health Psychology Fellowship will prepare clinicians with advanced competencies in the provision of clinical services within a Federally Qualified Health Center (FQHC) look-alike, which aims to promote access to and ongoing engagement in comprehensive health services in Western North Carolina. This fellowship seeks to train individuals who have a primary interest in reducing health disparities in rural areas via the provision of comprehensive, evidence-based, mental health services.
Applications for MAHEC's Rural Integrated Behavioral Health Psychology Fellowship are closed for the 2023-2024 season.
Contact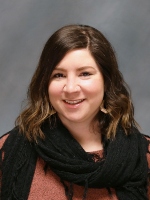 Catherine (Katie) Rowe, PhD
Training Director
Rural Integrated Behavioral Health Psychology Fellowship
katie.rowe@mahec.net
---
Values Statement
Excellence: We deliver quality activities and services that our customers and partners value.
Diversity: We promote equity and inclusivity.
Integrity: We act with fairness, transparency, and the highest level of ethics.
Collaboration: We value partnerships and support interprofessional approaches.
Improvement: We continuously innovate and improve our work.
Foundational Principles
Civility: We treat all people with respect and kindness, all the time.
Inclusivity: We value the contribution of people different than ourselves and the merits of an organization that reflects differences in our teams and our community.
Empowerment: We value engagement, commitment, and ownership of MAHEC's mission, work, and budget.
Our Commitment
MAHEC is committed to creating an equitable and inclusive place to work, learn, and receive care. We actively recruit physicians, staff, and students from underrepresented minorities, and we strive to implement policies and procedures that value and support diverse backgrounds and experiences. MAHEC does not discriminate on the basis of socioeconomic status, race, ethnicity, sexual orientation, gender identity or expression, spiritual practice, geography, disability, or age.
About Our Fellowship
A primary rotation within the Department of Psychiatry's general outpatient clinic will support further advancement of psychotherapeutic skills with a range of presenting problems and diverse patient populations. Minor integrated behavioral health (IBH) rotations within primary care departments (Ob/Gyn, Family Medicine, Internal Medicine) will develop a wide range of clinical and professional skills expected in a behavioral health integration model.
Across rotations, fellows will have responsibilities typical of outpatient psychiatric services, including: crisis assessment and management, conducting psychodiagnostic assessments, delivering evidence-based individual and group treatment for short and intermediate courses of therapy, supporting intensive outpatient programming, and regular collaboration and consultation within MAHEC and community partners.
The fellow will gain experience serving in a consultation and liaison role with the Department of Psychiatry medical residency program. Duty expectations include leading didactics and providing mentored supervision of more junior trainees, when available; IBH settings include serving as a conduit between psychiatric and primary care providers and patient.
In alignment with MAHEC's mission to reduce health disparities through strategic service provision, fellows will work within a scholar-practitioner model and conduct one scholarly project, typically regarding program development, evaluation, and/or quality improvement. Fellows are encouraged to consider scholarly projects that serve one of their clinical rotation experiences to be coordinated with and approved by their selected project supervisor.
Goals and Objectives
Advanced clinical training with an emphasis on CBT, ACT, DBT, psychodynamic, and integrated approaches.
Advanced clinical training within an integrated healthcare setting and enhancement of professional skills and experiences in preparation for functioning independently as a licensed psychologist in a rural area.
Advanced clinical skills in providing evidence-based treatment interventions with a diverse population across a variety of ages and presenting clinical issues in both intermediate and brief episodes of clinical care.
Ability to provide integrated service delivery, including professional collaboration, interprofessional communication, and provision of clinical services in a collaborative model.
Advanced application and competency in clinically-informed scholarly research and/or program development and evaluation.
Salary and Benefits
Salary: $55,000
CME Funds: $600
CME Time: 10 days per year
Sick Time: 10 days per year
Holiday: 9 MAHEC holidays per year
Vacation: 15 days per year
Other Benefits: MAHEC covers the cost of the Fellow's licenses and exam fees; fellows will receive a MAHEC laptop
Training Model and Structure
The fellowship is designed to offer intensive training to meet professional core competencies expected of a licensed psychologist. The training model is one that supports incremental, scaffolded growth in important clinical skill areas via experiential learning under clinical supervision, including: provision of direct clinical services, live and recorded observation of care, role-play in supervision or group consultation, facilitation of and active participation in psychotherapy didactics (part of psychiatric medical residency), and synchronous interprofessional collaboration.
Individual training plans are collaboratively developed with the fellow and primary supervisor at the beginning of the training year based on the fellow's incoming areas of strength and growth. The training plan is reviewed at the mid- and end-points of the training year to evaluate goal attainment. Given the diverse strengths of our faculty and department, the training plan can offer opportunity for some individualization with activities that are of particular interest to the fellow and align with the overall mission and goals of the fellowship.
A strong focus is placed on clinical supervision and the fellow will receive a minimum of two hours of direct individual supervision per week. The fellowship will retain at least two licensed clinical psychologists as faculty to ensure adequate and responsive supervision of clinical activities. Fellows interested in further developing their clinical supervision skills may seek the additional opportunity for mentored supervision to practicum learners, pending availability.
During this 12-month (365-day) training year, generally from September 1 to August 31, fellows will work a 40-hour week, thus completing well above the minimum 1,500 postdoctoral hours required for North Carolina state licensure.
Psychiatry Rotation Activities
The Department of Psychiatry serves a diverse group of patients seeking services for ongoing psychotherapy support, medication management, peer support services, and intensive outpatient services. In alignment with the MAHEC mission for innovation, the Department of Psychiatry now offers Transcranial Magnetic Stimulation (TMS), an FDA-approved therapy for patents with depression who have not benefited from prior antidepressant medication as well as Spravato treatment.
During fellowship, fellows will provide intake and assessment services, ongoing outpatient psychotherapy with a specific emphasis on evidence-based interventions—including CBT, ACT, DBT, and Trauma-Informed care—and participate in interprofessional collaboration with other care team members. Individual, couple, and group treatment modalities are available, as well as opportunities to participate in our intensive outpatient program (IOP). Services are offered both in-person as well as through telehealth platforms in order to reach members of the community who have traditionally been underserved or difficult to reach.
The Psychiatry Department is comprised of a wide range of care team members including mental health clinicians, psychiatry residents, peer support specialists, TMS coordinators, psychiatric nurse practitioners, physician assistants, medical assistants, and quality improvement specialists. Frequent consultation and communication within the department is required.
The Psychiatry Department has strong didactic and other educational programs and successfully established an advanced psychology practicum program in partnership with Western Carolina University. Fellows are offered the opportunity to provide formalized supervision, or scaffolded supervision, to psychology practicum students, pending availability and interest. Fellows are expected to participate in didactic opportunities and lead one didactic during each rotation.
Ob/Gyn Rotation Activities
MAHEC Ob/Gyn Specialists at Biltmore serves a diverse group of patients seeking care to address needs related to the following specialties: gynecology and obstetrics, maternal fetal medicine, vulvar and pelvic pain, pelvic floor physical therapy, genetic counseling, lactation consultation, and doula services. Project CARA is a co-located substance use treatment program for those who are pregnant and/or parenting.
In alignment with a behavioral health integrated care model, fellows provide focused assessment and evidence-based, brief intervention (MI, solution-focused, CBT and third-wave approaches) to individuals, couples and families. Fellows will take a transdiagnostic approach to provide services to patients reporting mild to moderate symptoms (typically related to adjustment distress, mood, anxiety, trauma, or loss), psychosocial stressors, and/or other health risk behaviors.
Frequent collaborative consultation with the interdisciplinary team is expected. Fellows will regularly interact with providers and staff from a range of specialties including: ob/gyn (physicians, midwives, nurse practitioners, doulas), perinatal psychiatry (psychiatric faculty, second year psychiatric residents, psychiatric nurse practitioner, clinical pharmacist), and ancillary medical staff and community partners.
Protected time in the fellow's schedule is given for Clinical Rounds, which allows for "warm handoffs" (very brief assessment, triage, single contact intervention) as well as consultation/precepting with ob/gyn residents and attendings, primarily to support best practices regarding integrated and trauma-informed medical care.
Fellows will participate in regularly scheduled opportunities for consultation with the Perinatal Psychiatric team (weekly, Mondays) and other Behavioral Health Integration teams (monthly, conjoint consultation/staffing with Project CARA; every other month, Family Medicine Behavioral Health team).
Family Health Rotation Activities
Our family health centers serve as a patient-centered medical home for six locations across Buncombe County. We also train family medicine residents in nearby Hendersonville and Boone. The MAHEC Family Health Center at Biltmore offers full spectrum family medicine and is home to the Asheville Family Medicine Residency along with several specialty clinics such as sports medicine, diabetes group visit, intellectual and developmental delay (IDD) clinic, and nutrition.
During rotation, fellows will operate in the role of an integrated behavioral health consultant in conjunction with the family medicine physician, pharmacy, and nursing. Fellows will work alongside the family medicine team to provide integrated behavioral health services, with a focus on consultation and liaison, collaboration with community providers, and establishing with patients for both short and intermediate lengths of care.
Fellows will offer acute crisis management, health promotion and disease prevention, and treatment of both mood disorders as well as trauma-informed treatment. Individual, couple, and group treatment modalities are available.
Sample Schedule
| Time | Monday (Psychiatry) | Tuesday (IBH Rotation) | Wednesday (Psychiatry) | Thursday (IBH Rotation) | Friday (Psychiatry) |
| --- | --- | --- | --- | --- | --- |
| 8:00 | Therapy Intakes and Follow-Ups | Individual Supervision | Therapy Intakes and Follow-Ups | Behavioral Health Consults and Follow-Ups | Therapy Intakes and Follow-Ups |
| 9:00 | (continued) | Behavioral Health Consults and Follow-Ups | (continued) | (continued) | (continued) |
| 10:00 | (continued) | (continued) | (continued) | (continued) | (continued) |
| 11:00 | (continued) | (continued) | (continued) | (continued) | (continued) |
| 12:00 | Lunch | Lunch | Lunch | Lunch | Lunch |
| 1:00 | Therapy Intakes and Follow-Ups | Behavioral Health Consults and Follow-Ups | Therapy Intakes and Follow-Ups | Behavioral Health Consults and Follow-Ups | Individual Supervision |
| 2:00 | (continued) | (continued) | (continued) | (continued) | Therapy Intakes and Follow-Ups |
| 3:00 | (continued) | (continued) | (continued) | (continued) | (continued) |
| 4:00 | Provision of Scaffolded Supervision | Professional Development/Scholarly Project | Professional Development/Scholarly Project | (continued) | (continued) |
Fellows
Coming soon! First cohort arrives September 2023.
Applications for MAHEC's Rural Integrated Behavioral Health Psychology Fellowship are closed for the 2023-2024 season.
Qualifications
Completion of a pre-doctoral internship in psychology accredited by the American Psychological Association (APA)
Completion of a doctoral degree in clinical or counseling psychology from an APA accredited program
Experience with evaluation, diagnosis, and crisis management and in delivering evidence-based practices in both intermediate and short-term care models
A desire to support meeting the needs of our patients and increase diverse representation in healthcare (special consideration will be given to applicants who are Spanish speakers and/or those from historically marginalized communities)
Application Requirements
We invite you to apply by electronically submitting the following documents to our fellowship program director, Katie Rowe, PhD. Applications will be reviewed by fellowship faculty and selected applicants will be contacted for a virtual interview. Some exceptions may be made for in-person interviews, but this will not impact applicant ranking.
Cover Letter
Curriculum Vitae (CV)
(3) letters of reference