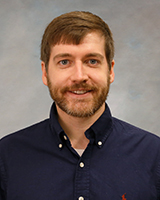 Ben Vockery
Program Administrator
addictionpsychfellow@mahec.net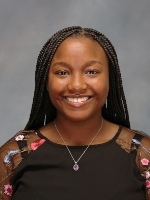 Symone Simmons
Program Coordinator
addictionpsychfellow@mahec.net
---
Values Statement
Excellence: We deliver quality activities and services that our customers and partners value.
Diversity: We promote equity and inclusivity.
Integrity: We act with fairness, transparency, and the highest level of ethics.
Collaboration: We value partnerships and support interprofessional approaches.
Improvement: We continuously innovate and improve our work.
Foundational Principles
Civility: We treat all people with respect and kindness, all the time.
Inclusivity: We value the contribution of people different than ourselves and the merits of an organization that reflects differences in our teams and our community.
Empowerment: We value engagement, commitment, and ownership of MAHEC's mission, work, and budget.
Our Commitment
MAHEC is committed to creating an equitable and inclusive place to work, learn, and receive care. We actively recruit physicians, staff, and students from underrepresented minorities, and we strive to implement policies and procedures that value and support diverse backgrounds and experiences. MAHEC does not discriminate on the basis of socioeconomic status, race, ethnicity, sexual orientation, gender identity or expression, spiritual practice, geography, disability, or age.
The didactics curriculum consists of addiction-related topics such as maintaining recovery; alcohol use disorder; opioid use disorder; hallucinogens; cannabis; stimulants; club drugs; complex withdrawal; gambling; behavioral addictions beyond gambling; and substance use disorders related to mood/anxiety, psychotics, PTSD, ACEs, adolescents, geriatrics, and women's health. Fellows will also learn the history of addiction treatment, methods of harm reduction, issues of racial/social equity, ethical/legal issues, and how to care for an incarcerated patient.
Fellows are expected to participate in Tuesday afternoon didactics. Fellows will also participate in quality improvement projects and ongoing research projects.
PGY5 Fellows will rotate through the following sites:
Two months at MAHEC's FM Clinic seeing OBOT patients
One month at MAHEC's OB/GYN clinic working with Project CARA
One month at MAHEC Psychiatry's outpatient psych clinic and IOP
One month at Mission Hospital's Inpatient Adult unit
One month at Mission Hospital's inpatient addiction program (IVDA)
One month at Mission Hospital doing a mix of consultation liaison, ED and Psych consults
One month at JFK ADATC seeing patients as part of their 90-day withdrawal program
One month at the Asheville Behavioral Health Group (BHG) OTP/Methadone clinic
One month at the BHG Intensive Outpatient Program (IOP)
One month for an elective
Our outpatient psychiatry clinic, the Center for Psychiatry and Mental Wellness, is housed at UNC Health Sciences at MAHEC along with branch campuses of the UNC School of Medicine and a Master of Public Health program jointly conferred by UNC Gillings School of Global Public Health and UNC Asheville.
Our fellowship program is located on the same campus with our dental, family medicine, transitional year, internal medicine, obstetrics/gynecology, pharmacy, psychiatry, and surgery residencies, which provides an optimal environment for cross-fertilization of ideas and collaboration.
Applicants must have satisfactorily completed a Psychiatry residency program, have DEA certification, and be eligible to obtain a license to practice medicine in North Carolina through the North Carolina Medical Board. Additionally, applicants will be required to submit:
Curriculum Vitae (CV)
Personal statement
Three letters of recommendation

One should be from a residency program director
Two should be from psychiatrists

Medical school transcripts
Current licensure information