Welcome to our Graduate Medical Education Programs
Our residency and fellowship programs are approved by the Accreditation Council for Graduate Medical Education (ACGME), the Commission on Dental Accreditation (CODA) and the American Society of Hospital Pharmacists (ASHP).
MAHEC was established in Asheville, NC, in 1974 with a clear mandate to improve health across Western North Carolina while creating a robust and well-qualified healthcare workforce. In 2017, MAHEC and the University of North Carolina at Chapel Hill expanded their partnership through UNC Health Sciences at MAHEC. This academic health center is addressing Western North Carolina's biggest healthcare challenges by leveraging MAHEC's nationally recognized expertise in interprofessional primary care and long-standing community partnerships with UNC's world-class research and educational excellence.
MAHEC sponsors ACGME-accredited residency programs in family medicine (with locations in Asheville, Boone, and Hendersonville), general surgery, internal medicine, ob/gyn, psychiatry, and a transitional year program. MAHEC also sponsors ACGME-accredited fellowship programs in addiction medicine, addiction psychiatry, child and adolescent psychiatry, consultation-liaison psychiatry, maternal-fetal medicine, sports medicine (with locations in Asheville and Boone), and surgical critical care. In addition, MAHEC sponsors a CODA-accredited dental residency and ambulatory care pharmacy residencies recognized by the American Society of Health-System Pharmacists (ASHP) that include first- and second-year and geriatrics-focused programs.
MAHEC is a participating member of the National Resident Matching Program, Dental National Matching Service, ASHP Resident Matching Program, and other advanced residency and fellowship matching programs. We are pleased to offer information about all of our GME programs to support potential applicants. Please let us know how we can assist you.
Select one of our programs above to learn more or email us at GME@mahec.net. Additional contact information is provided on individual program pages. We wish you the very best of luck on your journey!
Sincerely,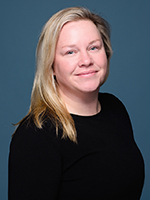 Julie Michalove
Designated Institutional Official (DIO), Graduate Medical Education
gme@mahec.net
Our Team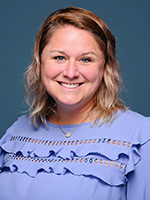 Lizzie Smith
Graduate Medical Education Administrative Director
gme@mahec.net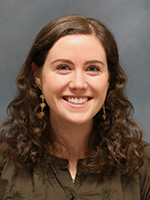 Erika Knox
Graduate Medical Education Specialist
gme@mahec.net
Our Commitment to Diversity, Equity, and Inclusion
MAHEC is committed to creating an equitable and inclusive place to work, learn, and receive care. We actively recruit physicians, staff, and students from underrepresented minorities, and we strive to implement policies and procedures that value and support diverse backgrounds and experiences. MAHEC does not discriminate on the basis of socioeconomic status, race, ethnicity, sexual orientation, gender identity or expression, spiritual practice, geography, disability, or age.
Click here to learn more about our participation in the Institute for Healthcare Improvement's Pursuing Equity Learning and Action Network.