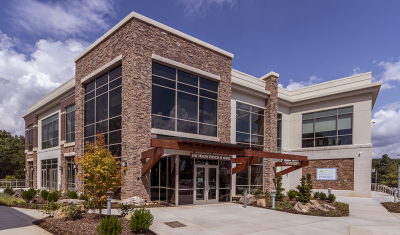 Classes are held one day a week at UNC Health Sciences at MAHEC, an academic health center in Asheville, NC that is a unique interdisciplinary partnership between the University of North Carolina and the Mountain Area Health Education Center (MAHEC), the state's largest area health education center serving North Carolina's 16 westernmost counties.
In addition to the UNC Asheville-UNC Gillings Master of Public Health (MPH) Program, the UNC Health Sciences at MAHEC campus includes the UNC School of Medicine Asheville campus, residency and fellowship training programs, an integrated research center, graduate medical and continuing education programs, rural health initiatives, healthcare practice consultants, and primary care, ob/gyn, dental, and psychiatry clinical practices.
UNC Health Sciences at MAHEC partners include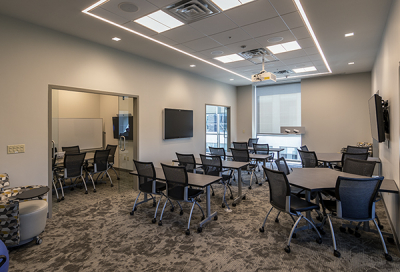 HCA Mission Health
UNC Adams School of Dentistry
UNC Asheville
UNC Chapel Hill
UNC Eshelman School of Pharmacy
UNC Gillings School of Global Public Health
UNC School of Medicine
Western Carolina University
Students in the UNC Asheville-UNC Gillings MPH Program have unparalleled opportunities to collaborate with faculty and students across disciplines, national and regional public health experts, healthcare system leaders, academic researchers, and community partners who are all dedicated to improving rural and community population health.
For more information about the UNC Asheville-UNC Gillings MPH Program, please contact Amy Lanou, Program Director, alanou@unca.edu, 828-771-3450, or visit our Place-Based Health concentration website.