Fully Integrated Readiness for Service Training (FIRST) is an enhanced, three-year medical school curriculum linked to a North Carolina Residency Program, followed by three years of service to North Carolina with ongoing practice support.
The FIRST program consists of two parts: a three-year accelerated and enhanced medical school curriculum to fast-track into a participating North Carolina medical residency program, followed by three years of service in North Carolina with ongoing support in practice. Read below for details of the two program components.
Medical School: Three-Year MD Curriculum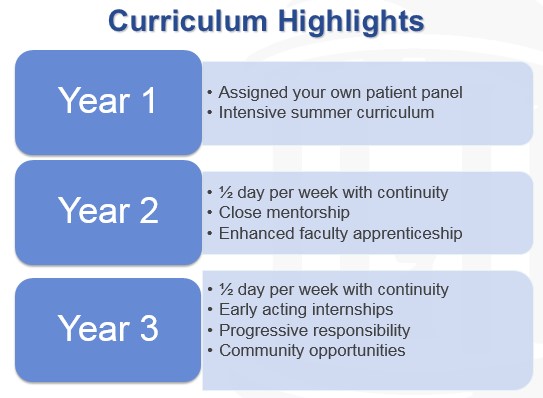 Residency: Three Years in a NC Residency Program
The FIRST program currently offers a choice of four specialties: family medicine, general surgery, pediatrics, and psychiatry. FIRST Scholars have the highest priority in the match for UNC and affiliated North Carolina residency programs including MAHEC residency programs in Asheville, Hendersonville, and Boone.
Service: Three Years of Service to North Carolina
During the final year of medical school, FIRST students will be matched with loan repayment programs linked to service in a rural or underserved setting.
UNC Family Medicine, with support from key statewide leaders, will provide ongoing support, mentoring, and opportunities for continuing medical education throughout the three years of service after residency.
For more information about FIRST, visit UNC School of Medicine's website or click on Bailey's story below to learn more about the program from an Asheville campus student's perspective.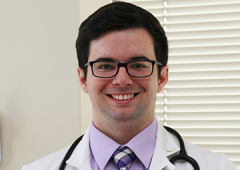 Fast-tracked UNC medical student Bailey Allen sets sights on improving healthcare in Western North Carolina.
Asheville Campus Welcomes First UNC FIRST Program Student
Read the story