NC AHEC CHW Specialty Training Program: A Practical Look at Health Coaching Conversations
Available through Mar 30, 2025
Open
Allied Health
Mental Health
Public Health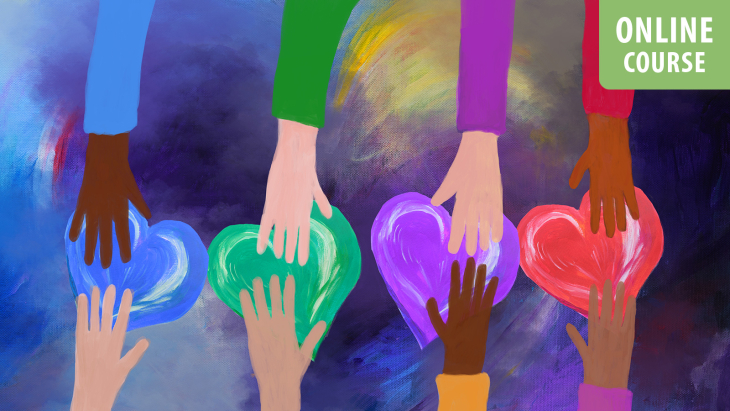 Description
Register now for this online, self-guided course!
AVAILABLE IMMEDIATELY!
About This Series
NC AHEC, as an anchor partner in the NC CHW Initiative, is committed to ensuring that Community Health Workers have access to ongoing training and professional development resources. As a vital workforce for advancing health equity, it is important that CHWs are able to deepen their knowledge and sharpen their skills for providing all North Carolinians with the opportunity for health and wellness.
NC AHEC has developed a series of trainings geared towards deepening CHW knowledge and skills of Health Coaching and Behavior Change. Standards for CHW Specialty training developed by key NC CHW Initiative stakeholders, including CHWs and CHW supervisors, guided the development of these modules. Each module provides continuing education credit recognized by the NC CHW Association for the purposes of maintaining certification.
Building on the foundation provided in the online modules (Introduction to Health and Wellness Coaching for Community Health Workers, Introduction to Motivational Interviewing, and Motivational Interviewing for Clients with Common Health Conditions), this activity will engage all participants to practice their skills. It begins with a very brief review of the fundamental processes of Motivational Interviewing (Engaging, Focusing, Evoking and Planning), stages of change, and the OARS approach (5-10 minutes). Attendees will be invited to describe a 'typical' client they have or may serve in their role as a coach. Using that scenario, participants will share examples of open-ended vs. closed-ended questions, affirmations, reflections, and summaries. We will explore how the Community Health Worker establishes rapport and a collaborative relationship, helps the client focus on what is most important to them, builds confidence and plans to take action to make a change.
Approximate time to complete the course: 2 hours

Learner content includes: Video, corresponding course handout, exercises and a brief post test.

Participants have unlimited time to complete this course and access course materials.
Click here to see all the current CHW online courses. Check back later for more options!

Partners on the CHW Specialty Training Work Group:
Avery Health Education and Consulting, LLC
Carolina Community Tracing Collaborative
Central Piedmont Community College
CommUnity Healing through Activism and Strategic Mobilization (CHASM) Institute
Durham Tech Community College
Duke AHEC
Greensboro AHEC
Mountain AHEC
NC AHEC
NC Community Health Center Association
NC CHW Association
NC DHHS Office of Rural Health
North Carolina Central University
Northwest AHEC
Saint Augustine's University
South Piedmont AHEC
Southern Regional AHEC
Wake AHEC
UNC Pembroke


In Collaboration with
This course is part of the online NC AHEC Community Health Worker courses of recorded content.

By registering for this program, participants understand that their contact information may be shared with NC DHHS.

This module was fully funded by Center for Disease Control grant "Community Health Workers for COVID Response and Resilient Communities (CCR)" awarded to the NC Dept of Health and Human Services for advancement of the NC CHW Initiative.
Target Audience
Community health workers, lay health workers, outreach workers, and other frontline public health workers improving the health of their communities, and the supervisors, colleagues and allies of the CHW workforce.
Objectives
Implement a collaborative conversation style with their clients to strengthen the person's intrinsic motivation
Recognize the differences between advice-giving and motivational interviewing
Faculty
Andrew L. Brewer, MS, NBC-HWC
Cassandra Glenn, CHW
Sessions
NC AHEC CHW Specialty Training Program: A Practical Look at Health Coaching Conversations
3/30 10:00 AM–10:00 AM
Credits
.200

CEU

The Mountain Area Health Education Center designates this entire online continuing education activity as meeting the criteria for 0.2 CEUs as established by the National Task Force on the Continuing Education Unit.
2.000

Contact Hours

MAHEC designates this online continuing education activity as meeting the criteria for 2.0 Contact Hours.
Fees
FREE

Free, but must register to attend
Register