2023 Blue Ridge Sports Medicine Symposium
May 25, 2023
Closed
Allied Health
Medicine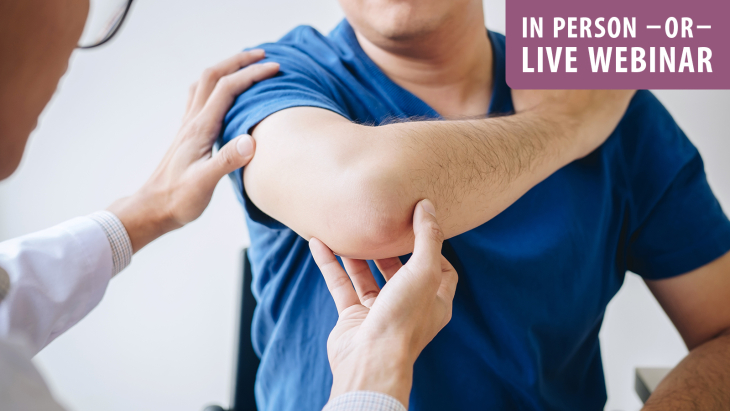 Description
Online registration is now closed, walk ins welcome day of the event.
Please join with other healthcare professionals for this annual educational event. It will cover a variety of topics related to sports medicine. Participants can attend on-site at the MAHEC Education Building in Asheville, NC, or via live webinar (Webex platform). Exhibitors will be on-site at MAHEC.
Symposium presenters will include EmergeOrtho sub-specialists and Sports Medicine & Orthopedic Care/Asheville Sports Medicine Fellowship specialists from MAHEC. The keynote presentation is provided by Sean Simonds, PT, DPT, OCS, CSCS.
This event is jointly provided by MAHEC (Department of Continuing Professional Development and Primary Care Sports Medicine & Orthopedic Care Program /Asheville Sports Medicine Fellowship) and EmergeOrtho: Blue Ridge Region.
Jointly provided by
Target Audience
Physicians, Advanced Practice Providers, Nurses, OT/OTAs, PT/PTAs, Athletic Trainers, Athletic Directors, Coaches and other interested sports professionals
Objectives
Discuss return to movement following sports injury
Identify signs of disordered eating in athletes
Review current concussion guidelines and management in athletes
Describe chronic ankle stability and plantar fasciitis in athletes
Implement return to play principles for stress fractures
Faculty
Brian Atkinson, MD, CAQSM
Lauren Butz
Sunil K. Das, MD
Taylor Harris, MD
Michael Hodges, MA.ed. LAT, ATC
Kyle M. Judkins, DO, CAQSM
Jess K. Knapp, DO, CAQSM
Wyatt W. Little, MA, LAT, ATC
Pete G. Mangone, MD
Josh Owen, MHS, LAT, ATC, PRT, ITAT
Peter C. Park, MD
Sean Simonds, PT, DPT, OCS, CSCS
Brochure / Registration Form