Parkinson's, Sleep, and Me
May 13, 2023
Closed
Allied Health
Other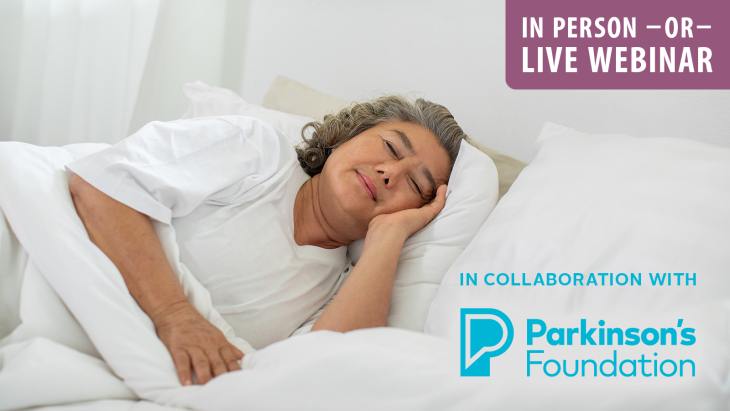 Description
Registrations are now closed.
Walk-ins for the In-Person option are welcome.
MAHEC, in collaboration with the Parkinson's Foundation, is pleased to offer this interprofessional CE event. Getting adequate rest and sleep is an important component of overall health and quality of life. Parkinson's disease creates many challenges to getting a good night's sleep, both for the person with Parkinson's and their Care Partner. This program provides information on how Parkinson's disease affects sleep, and ways you can get a better night's sleep while living with PD.
Note: Registration for NON-Healthcare Providers (e.g., Persons with Parkinson's and their Care Partners) Please click here to register.
In Collaboration with



Target Audience
Healthcare Providers, Persons with Parkinson's & Caregivers
Objectives
Upon conclusion of this educational activity, the participant will be able to:
List the most common sleep disturbances experienced by people with Parkinson's
Describe the effect Parkinson's symptoms, medications and other health problems may have on sleep
Implement good sleep hygiene practices and various strategies for improving sleep quality
Faculty
Cynthia Camp, RYT
Lisa Varno, MMEd, E-RYT
Dhanya Vijayakumar, MD
Brochure / Registration Form