Falls Prevention Conference
Sep 9, 2022
Closed
Allied Health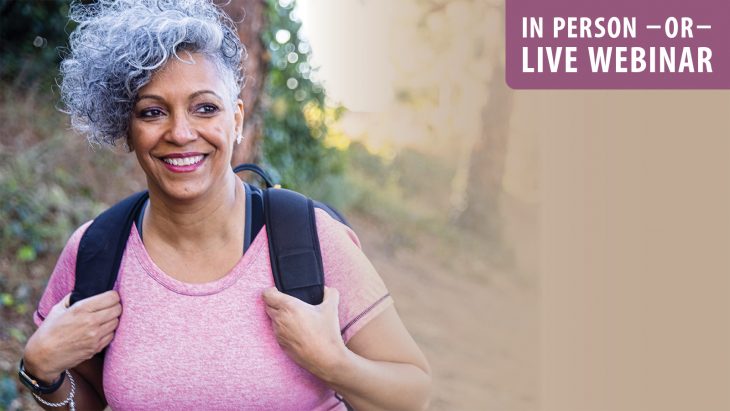 Description
Registration is now Closed.
Are you ready for the 2022 NC Falls Prevention Awareness Week (September 19-23)? MAHEC, in planning collaboration with the Western NC Fall Prevention Coalition, is pleased to present this annual interprofessional falls prevention conference to help you prepare! Participants can attend on-site at MAHEC Education in Asheville (limited seating) or via live webinar. Note: If needed for COVID safety, this program may pivot to virtual (live webinar) only.
AGENDA
7:30
On-site registration & Webinar Check-in & Exhibitors
8:00-8:30
Clinic- Community Connections for Falls Prevention - Ellen Bailey, MA, MPH and Lori Schrodt, PT, MS, PhD
8:30-9:15
The Role of Home Safety in Fall Prevention - Richard Duncan
9:15-9:30
Break & Exhibitors
9:30-10:15
Dementia and Falls - Cindy Keehn, PT, DPT, CDP, CMDP


10:15-11:00
Low Vision and Falls - Cheryl Mott, OTR/L, OTD, CLVT
11:00-12:00
Incorporating Tai Chi Principles Across Settings for Fall Prevention – Anne Plyler, PT, MLA


12:00
Complete Attestation & Adjourn
This project is supported by funds from the Bureau of Health Professions (BHPr), Health Resources and Services Administration (HRSA), Department of Health and Human Services (DHHS) under grant number # 2U1QHP28734 Carolina Geriatric Workforce Enhancement Program. This information or content and conclusions are those of the author and should not be construed as the official position or policy of, nor should any endorsements be inferred by the BHPr, HRSA, DHHS or the U.S. Government. The Center for Aging and Health, Carolina Geriatric Workforce Enhancement Program also provided support for this activity.

In Planning Collaboration With:
Target Audience
Healthcare Providers, Aging Services Providers and interested others
Objectives
Upon completion of this educational activity, the participant will be able to:
Identify & implement fall prevention strategies for successful and safe independent aging
Utilize community resources for falls prevention
Describe the impact of dementia and vision challenges on falls
List Tai Chi principles for fall prevention and intervention
Faculty
Ellen Bailey, MA, MPH
Richard Duncan, MRP
Cindy Keehn, PT, DPT, CDP, CMDP, PAC
Cheryl Mott, OTD, OTR/L, CLVT
Anne Plyler, PT, MLA
Lori Schrodt, PT, MS, PhD
Brochure / Registration Form