Southern Pain Society 36th Annual Meeting - Pain Management: Times They Are Still A-Changin'
Oct 7–Oct 9, 2022
Closed
Medicine
Nursing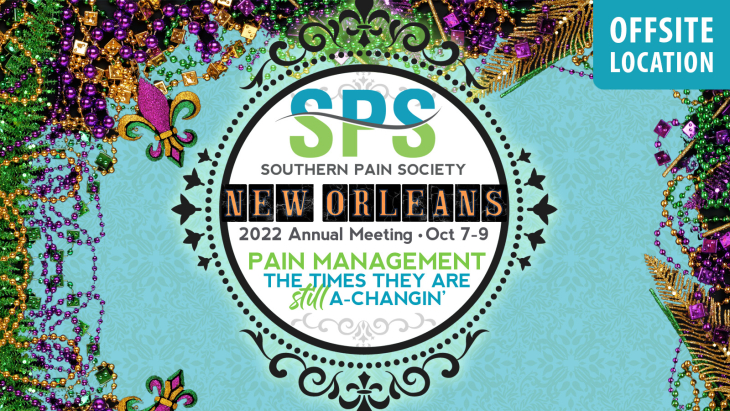 Description
Online registration for this event is now closed.
Walk-ins are welcome!
This conference will address the complex landscape of chronic pain treatment across the continuum of primary care, specialty care and allied health care, including education on interventional techniques, the management of pain in pediatric, cancer and functional arenas. The curriculum is intended for participants with fundamental as well as advanced knowledge of chronic pain.
Poster Presentations
Each year, we host a poster session where professionals and learners can showcase their research and projects. Posters can be clinically or research oriented. For details on submission, see the
ABSTRACT GUIDELINES
on the SPS Website. Abstract submission is due by September 15, 2022.
SPS Membership
The Southern Pain Society (SPS) was established in 1986. The Southern Pain Society's missions are to serve people with pain by advancing research and treatment and to increase the knowledge and skill of the regional professional community.
Visit
Southern Pain Society
to join and take advantage of the discounted registration fee. Join Southern Pain Society now and receive two years of membership for the price of one:
info@southernpainsociety.org.
SPS Lodging
Astor Crowne, New Orleans - 10/6-8/2022
Reservations: 877-408-9661 or
book online here
Rate of $185.00 plus taxes and fees
Room block cut off date is 9/24/2022 at 5:00 PM CST.
Cancellation Policy
Early Registration Fee expires on September 23rd
100% refund available until September 16th
70% refund available September 17th to October 4th
No refund after October 4th
If you need any of the auxiliary aids or services identified in the Americans with Disabilities Act in order to attend this course, please contact Sarah Steinhauer.
By registering for this event, you are granting permission for your contact information to be shared with Southern Pain Society, which is a joint provider of this continuing education activity.
Jointly Provided with the Southern Pain Society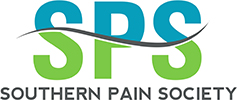 Target Audience
Physicians, Advanced Practice Providers, Nurses, Social Workers, Psychologists, and other interested healthcare providers
Objectives
Discuss the pharmacologic options and advances for managing migraines.
Review the interventional therapies for refractory headaches.
Outline new treatments for rheumatoid, psoriatic and ankylosing spondylitis.
Discuss interventional pain management techniques for primary care and specialist providers.
Update the management of pain in all cancer patients, including children.
Discuss the legal issues for telehealth during and after the pandemic.
Review the current guidelines for the diagnosis and treatment of Complex Regional Pain Syndromes.
Faculty
Yashar Eshraghi, MD
Raghav govindarajan, MD
Norman R. Harden, MD
Lynne S. Peterson, MD
CAROL REDILLAS, MD
Marcela Romero-Reyes, DDS, PhD
ERIC ROYSTER, MD
Keith Swetz, MD, MA
Helen Turner, DNP, CNS, ARPN
Mercy Udoji, MD, CMQ, FASA
David M. Vaughn, Esq, CPC
James N. Weisberg, PhD
G-Jun Xu, MD, PhD
Brochure / Registration Form