Intensive Training in Cognitive Behavioral Therapy (CBT) Series
Dec 31–Dec 2, 2022
Closed
Mental Health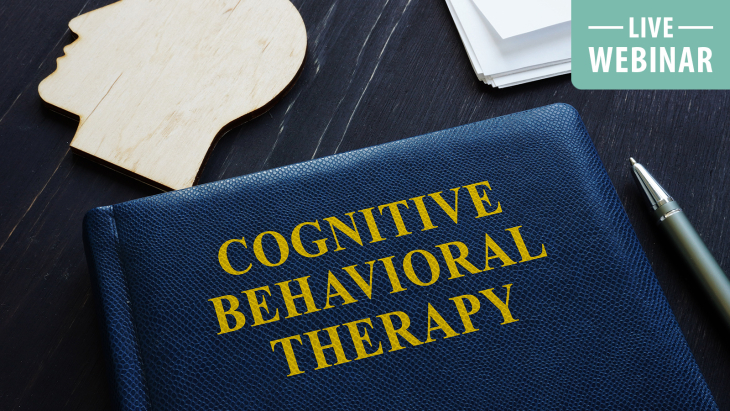 Description
MAHEC and CBT Training and Consultancy, Inc. are pleased to announce an intensive training program in Cognitive Behavior Therapy (CBT) for mental health and other healthcare professionals. The program consists of seven sessions over nine days (six hours per day) focused on fundamental and advanced conceptualization and intervention skill development. In addition, applications of CBT to various clinical populations including children, couples, and specialties such as mood, anxiety, personality, and substance use disorders will be extensively covered.


Seven Sessions Over Nine Days
(all days last from 9:00 am to 4:30 pm EST)

Session 1: August 4, 2022 Introduction to the Cognitive Behavioral Therapy (CBT) Model, Conceptualization, and Interventions (1 Day)

Session 2: August 5, 2022 CBT for Depressive and Bipolar Disorders (1 Day)

Session 3: September 1-2, 2022 CBT for Anxiety Disorders (2 Days)

Session 4: October 6-7, 2022 CBT for Personality Disorders (2 Days)

Session 5: November 10, 2022 CBT for Substance Use Disorders (1 Day)

Session 6: November 11, 2022 CBT with Children and Adolescents (1 Day)

Session 7: December 2, 2022 CBT for Couples and Relationship Problems (1 Day)
Participants are encouraged to attend all sessions to maximize knowledge and skill development. However, participants can attend individual sessions based on their clinical interests. Participants who attend single sessions will receive continuing education credit for the sessions attended. Those who attend all sessions will receive continuing education credit, a certificate of completion of intensive CBT training, and will have met the training hour criterion (40 hours) for credentialing as a CBT therapist through the prestigious Academy of Cognitive and Behavioral Therapies. More information on this process will be given during the training - interested individuals can go to the Academy website.
Group Registrations
Registering 5 or more participants with one payment? Please use the paper registration form at the end of the PDF brochure. Send completed paper registrations for the full group to the Registration Team at MAHEC.
Fax: 828.257.4768 | Email: MAHEC Registration
Group Rate Available
$120/person/1 Day Session - $240/person/2 Day Sessions - $900/person for all 9 Sessions
Five or more from same agency, registering & paying at same time
Special discounted rate for MAHEC Staff also.
Content Provided by



By registering for this series or sessions therein, you are granting permission for your contact information to be shared with CBT Training and Consultancy, Inc. and CBT Counseling Centers.
Target Audience
Mental health professionals including substance abuse counselors, social workers, psychologists, marriage and family therapists, school counselors, and other professionals interested in this subject
Objectives
After completing this training, participants will be able to:
Describe the Cognitive Behavioral model of psychological disturbance
Summarize the evidence base for CBT with several clinical populations
Conceptualize clinical cases from a Cognitive Behavioral perspective
Identify and describe at least four fundamental CBT interventions and skills
Articulate the formulation and clinical strategy specific to CBT for mood, anxiety, substance use, and personality disorders
Adapt CBT interventions for couples and children
Faculty
Trent Codd, III, EdS
John Ludgate, PhD
Brochure / Registration Form