Subtle® Yoga for Behavioral Health Intensive: Anxiety and Depression
Mar 9–Mar 11, 2023
Closed
Mental Health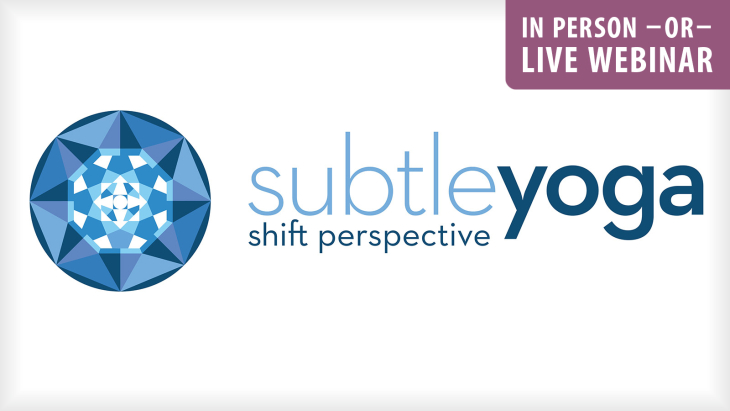 Description
Yoga offers a holistically oriented, cost-effective approach that complements current treatment strategies for mental health and substance use disorders. Murali Doraiswamy, MBBS, a Duke University researcher who conducted a systematic review of yoga for neuropsychiatric disorders concluded, "The search for improved treatments, including non-drug based, to meet the holistic needs of patients is of paramount importance. If the promise of yoga on mental health was found in a drug, it would be the best-selling medication worldwide."

In this course, participants will learn basic Subtle® Yoga practices (including breathing, postures, and meditation) which they can share with clients to assist in mitigating depression and anxiety. Participants will be able to identify the rationale for using holistic approaches, while learning effective Subtle® Yoga techniques to use in individual or group settings. Two hours of this program will be spent on the ethical frameworks of yoga including mindfulness, reflection on the use of one's inner self in clinical practice, interpersonal communication, and decision making. The yoga model of ethics will be compared and contrasted with various mental health professional codes of ethics.

Subtle Yoga is an exceptionally adaptable, person-centered approach to yoga practice which may be tailored to meet the needs of clients with differing abilities. It fosters the development of attention and mindfulness and promotes spiritual development in the context of any belief system. Please dress in layers and wear comfortable clothing in which you may freely move. You are welcome to bring a yoga mat.

"It's interesting that right now there are about six to ten million people in America who practice yoga… They've discovered that there's something they can do to regulate their internal systems." - Bessel van der Kolk, MD, author of The Body Keeps the Score


This event includes 3.25 ethics hours (does not apply to NC Psychology credit).
Group Registrations
Registering 5 or more participants with one payment? Please use the paper registration form at the end of the PDF brochure. Send completed paper registrations for the full group to the Registration Team at MAHEC.
Fax: 828.257.4768 | Email: MAHEC Registration
Group Rate Available
$325/person
Five or more from same agency, registering & paying at same time
(add $15 to fee if registering within one week of the event)
By registering, participants agree that information may be shared with Subtle Yoga instructors.
Subtle® Yoga Series
To learn more about and/or register for individual trainings in the series, please click HERE.
Register for all workshops in the 2022/2023 season, including the Teacher Training at a discounted rate!

$ 3,300.00 if paid in full by October 21, 2022.

Please click here to register for the entire series.
Target Audience
Target audience will consists of mental health professionals including substance abuse counselors, social workers, psychologists, counselors, marriage and family therapists, school counselors and other professionals interested in this subject.
Objectives
Integrate and demonstrate postures, breathing and meditation techniques which may be used as individual and group interventions to help mitigate symptoms of depression and anxiety
Describe the yoga ethics framework and its significance in relationship to behavioral health professional ethics and practice
List and explain basic tenets of a yoga-informed biopsychosocial spiritual model, which utilizes effective yoga practices to mitigate symptoms of depression and anxiety
Faculty
Ashley Lester, LISW-CP, RYT500
Kristine Kaoverii T. Weber, MA, c-IAYT, eRYT500
Brochure / Registration Form