Read our Stories
UNC Eshelman School of Pharmacy Alum Irene Ulrich, Pharm. D, BCACP
Faculty Spotlight: A Career Shift Mid-Education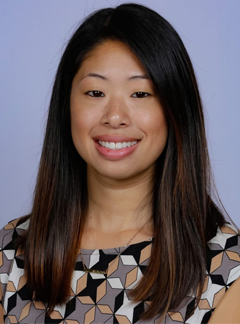 In this alum spotlight, we chat with Irene Park Ulrich, Pharm.D., BCACP, clinical pharmacist in the Mountain Area Heath Education Center's Department of Family Medicine, and associate professor of clinical education at the UNC Eshelman School of Pharmacy.
Please describe your novel practice setting. What makes your career path unique? 
MAHEC is a multidisciplinary health care institution in Western North Carolina. I work in the Family Medicine Department and practice at 2 of the MAHEC satellite practices alongside family medicine physicians. I practice under a collaborative practice agreement, and have my clinical pharmacist practitioner (CPP) designation in North Carolina. In both my practice sites, I have developed a co-visit patient care model in which I see patients in real time alongside the provider, which has been shown to have financial benefit for the practice.
I am also adjunct faculty with the UNC Eshelman School of Pharmacy and precept 8-10 fourth year pharmacy students each year.
My career path is unique is because I started pharmacy school with no intentions of pursuing residency. I felt sure that I would go into community pharmacy and was comfortable with that. However, as I learned more about clinical pharmacy, I began to consider pursuing community pharmacy residency. It was not until I completed by ambulatory care rotation during my fourth year of pharmacy school that it became clear to me that was the path I wanted to take. I decided in the fall of my PY4 year to pursue ambulatory care PGY1 residencies. I was very fortunate to match with Mission/MAHEC in 2012, and ultimately was able to stay on at MAHEC.
Read the full story here.