Read our Stories
A Calling to Come Back Home
CHPE Student Spotlight: UNC School of Medicine Student Diana Sanchez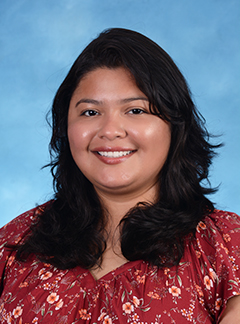 Diana Sanchez didn't know how to pursue a career in healthcare or even if it was a possibility because she never knew anyone who had done it. The first person to encourage her interest in medicine was her sophomore health science teacher at Clyde A. Erwin High, Mary Ingle. She introduced Diana to the Mission Possible internship program at Mission Hospital in Asheville. Diana got the internship, and, for the first time in her life, she could visualize herself working in a hospital.
"I knew I wanted to do medicine, but I was really young, and I didn't have the background," Diana said. "Being in the hospital, having a badge, and wearing scrubs, I felt really official. After I had that opportunity, I knew I wanted to continue learning."
After Mission Possible, Diana participated in several of MAHEC's Center for Health Professions Education programs including the MAHEC Medical Mentoring Program (formerly known as the Minority Medical Mentoring Program), Health Careers Education Awareness Conference, and AHEC Scholars. These programs continued to open the door to the world of medicine for Diana by giving her confidence in her abilities as a student and a future medical professional.
"I didn't have much academic support at home," Diana said. "I know my parents really tried, but a lot of my learning was on my own. I just felt a little discouraged about my academic abilities and what I could do in the future with college and even with healthcare. MAHEC really provided me with that support and let me know it's possible. You can get along through life if you have the right mentors and if you're nurtured from a young age."
Diana said one of the most significant learning opportunities she experienced at MAHEC was the Medical Interpreter Series. Even though Diana is a first-generation Mexican-American and a native Spanish speaker, she said learning medical terminology was a totally different beast.
When she worked for three years as a CNA, Diana was surprised to learn that she was the only Spanish speaker on her floor, especially considering the number of Spanish speakers in Western North Carolina. She was often unofficially asked to interpret for providers. "That experience just added to my motivation to provide for the community because there's such a big need for Spanish-speaking providers."
Diana is currently in medical school at UNC Chapel Hill and is considering the UNC School of Medicine Asheville campus at MAHEC for her 3rd year, partially because of her history here.
"I loved working with the community, and I understand how MAHEC works," Diana explained. "I've seen how they treat their residents, their students, and the population they serve. It's what calls me back home. MAHEC has had a huge impact on me, and it makes me want to come back."