Read our Stories
The Business of Prevention
CHPE Student Spotlight: WCU MSW Intern Laura Martin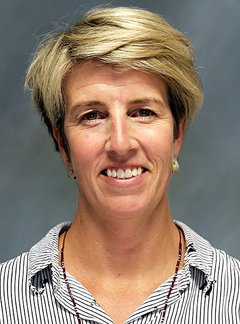 Laura Martin has enjoyed her career working in infant and early childhood mental health. For the last 15 years she's been the director of child development at Verner Center for Early Learning, but, a few years ago, Laura started grappling with the idea of going back to school. Ultimately, working alongside people with master's degrees and PHDs inspired her to take the leap. Now in her late 40s, Laura's finishing up her master's degree in social work at Western Carolina University.
Laura first started working with young children because she saw a potential for positive change. Providing mental healthcare for children at the beginning stages of their development can set off a ripple effect that changes lives and communities.
"I'm a hard-core believer in prevention," Laura shared. "You keep hearing this term all the time in public health: upstream. I believe if we can support infant mental health, maybe we don't have teenagers struggling with substance use and mental health issues. Maybe our prison population would look really different if we focused on infant and childhood development, care, and education."
Having worked in infant mental health for many years in Asheville, Laura was well aware of MAHEC before going back to school. But hearing about the work MAHEC's behavioral health team is doing in the field of addiction, specifically with perinatal substance use disorders, convinced her to complete her required internship here. MAHEC has hosted an MSW intern from WCU each year since 2018. In this year-long internship, students complete 250 hours of clinical work each semester.
Here at MAHEC, Laura collaborates with physicians on ways to support patients, sits in on precepting sessions, and helps with mental health crises in the clinics, among other things. Most of her time here is focused on adult mental health issues—a big departure from the population she's used to working with.
"I've spent my career focusing on infant mental health, which definitely encompasses the caregiver, and we are always thinking about the caregiver's mental health but not in a diagnostic way," Laura explained. "I'm really learning a lot about how to diagnose grown-ups."
At WCU, Laura is also learning about management and leadership within the field of social work. Her main goal after she finishes her education is to start a behavioral health team at Verner that will provide additional early intervention services. The skills she's picking up, like how to conduct behavioral health intakes, will help her as she develops a clinical team from the ground up.
We look forward to seeing how Laura continues to positively impact lives and communities in Asheville as she starts this new chapter at Verner Center for Early Learning!