2022 North Carolina Emergency Nurses Symposium
Nov 3–Nov 4, 2022
Closed
Nursing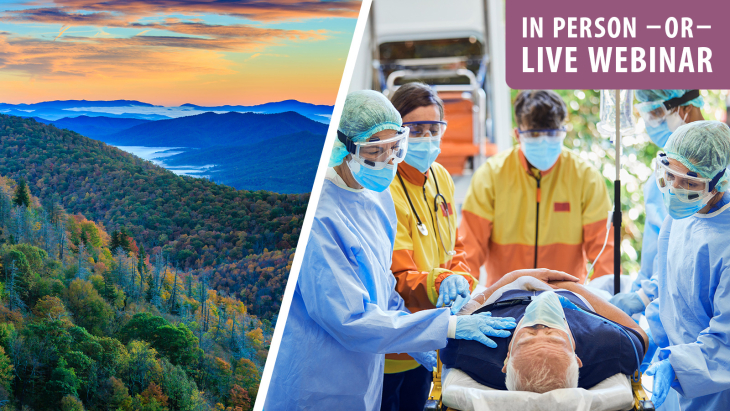 Description
In-person seating for this event is full.
Please join us via live webinar.
Join us virtually or in the mountains for the North Carolina Emergency Nurses Symposium, the premier emergency nursing event of the year! This annual event brings emergency nurses from across the region together with an engaging educational opportunity to advance their knowledge in this specialty through evidence-based information as well as outstanding networking opportunities with colleagues and exhibitors.
Upon completion of this educational activity, the participant will be able to discuss pertinent emergency nursing responsibilities related to the sessions explored in this event.
Jointly Provided by: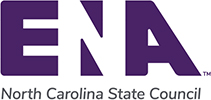 By registering for this conference, you are granting permission for your contact information to be shared with NC ENA, which is a joint provider of this continuing education activity. In an effort to keep our symposium affordable for attendees, our sponsors will also be provided with a delimited attendee list of those who opt-in. Please help us maintain our affordable symposium rates by opting in here.
Conference schedule:



Thursday, November 3

8:00 am to 5:45 pm



Friday, November 4

7:30 am to 4:30 pm
Lodging
There are a limited number of rooms at a discounted rate at the hotel below from November 2–6, 2022 - $137.00 per night.
Room blocks expire on October 3, 2022 or until sold-out.

Please click here to make a reservation for the Hampton Inn & Suites in Biltmore Village.
If you are having trouble booking through the Hampton Inn web portal, please make arrangements with their front desk by calling the Hampton Inn Biltmore Village Front Desk at
828-277-1800
. If you experience issues making accommodations with the front desk, please email the Emergency Nurses Symposium Planner, Alexis Gigliello at
Alexis.Gigliello@mahec.net
Target Audience
Emergency Nurses, RNs, LPNs, NPs, and other interested healthcare professionals.
Objectives
Upon completion of this knowledge-based educational activity, participants will be able to:
Enhance current knowledge of clinical and leadership issues.
Develop strategic partnerships and collaborative relationships that will advance the profession of emergency nursing.
Translate the best evidence into emergency nursing practice.
Identify strategies to address these challenges within the emergency department setting.
Faculty
Dustin Bass, MHA BSN RN CEN NE-BC
Nicole S. Cook, MSN APRN AGCNS-BC
Jennifer Hannum, MD, FACEP
Jessica Hobbs, DO, FACEP
Ellen Kennedy, BSN RN SANE-E
Sarah Miles, MBA, BSN, RN, CEN, TCRN
Jason Moretz, MHA BSN RN CEN CTRN
Cassie Mueller, MSN RN CNML SANE-A TCRN
Ryan L. Oglesby, PhD, MHA
Jean A. Proehl, RN MN CEN CPEN TCRN
T. Caleb Rutan, MSN APRN ACCNS-AG
Casey Schill, DNP APN-C FNP-BC
Audrey Snyder, PhD, RN, ACNP-BC, FNP-BC
Mary Alice Vanhoy, MSN RN CEN CPEN NRP
Brochure / Registration Form