Evidence-Based Outcomes and Research on MOUD: Focus on Criminal Justice-Involved Populations
Dec 31–Mar 13, 2023
Closed
Medicine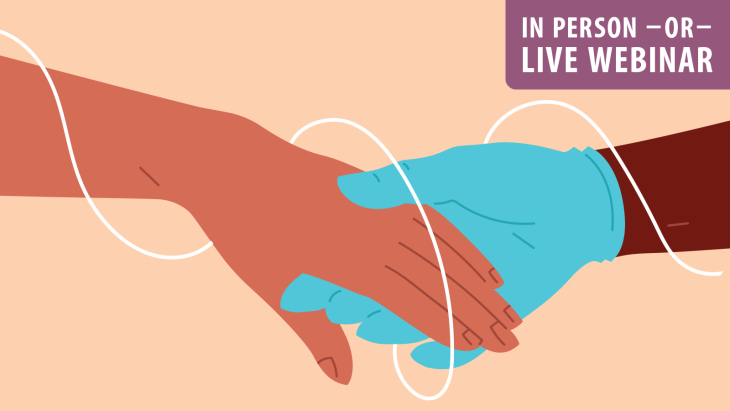 Description
In the collective effort to reduce the opioid overdose crisis in North Carolina, MAHEC is providing this course to share best practices in the treatment of opioid use disorders within Criminal Justice-Involved Populations (CJP). The program begins with an overview of the current state of the opioid overdose crisis on both a national and local level, while highlighting data that shows CJP are at the highest risk for overdose death after release from jail or prison. According to the U.S. Department of Justice, Office of Justice Programs, from 2000-2015, criminal justice-involved persons in North Carolina released from prison had an overdose rate 40 times higher than the general population.

This presentation outlines how individuals entered into substance use disorders, focusing on CJP, and describes the use of various medication-assisted therapies for the treatment of opioid use disorder (OUD), which aims to address the overdose crisis within CJP. It also reviews the underutilization of MOUD in CJP, and provides instruction on best practices for MOUD treatment in CJP.

MAHEC engages in evaluation activities to better understand the impact of our programs. By registering for this course, you agree that we may use your personal information in evaluative research regarding this program. Any reports published will be de-identified and reported in aggregate format.


Group Registrations
Registering 5 or more participants with one payment? Please use the paper registration form at the end of the PDF brochure. Send completed paper registrations for the full group to the Registration Team at MAHEC.
Fax: 828.257.4768 | Email: MAHEC Registration
Group Rate Available
$20/person
Five or more from same agency, registering & paying at same time
(add $15 to fee if registering within one week of the event)
Target Audience
This program is recommended for physicians, physician assistants, nurse practitioners, podiatrists, and other professionals interested in this subject.
Objectives
Review how patients/clients entered into their substance use disorder (SUD)
Summarize SUDs in the criminal justice population (CJP)
Evaluate why the current utilization of medications for opioid use disorder (MOUD) is low in CJP
Identify and apply the best practices for MOUD treatment in CJP
Faculty
Shuchin Shukla, MD, MPH
Janice Westphal, MD
Brochure / Registration Form