TCM Community Health Worker Workforce (Recorded on 2/21/23)
Available through Jul 1, 2025
Open
Mental Health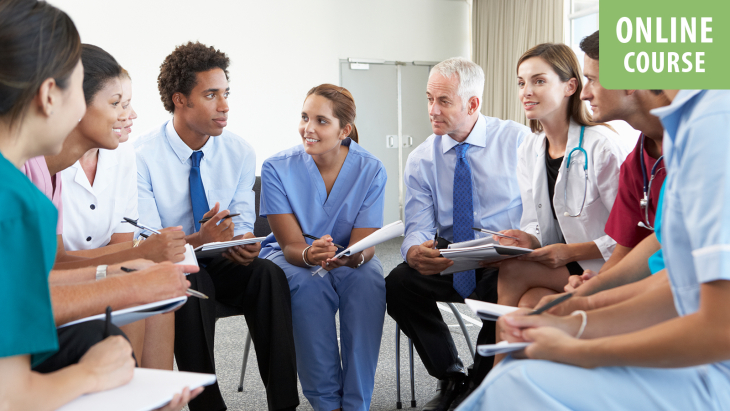 Description
Register now for this online, self-guided course!
The NC DHHS Division of Health Benefits (DHB) has partnered with NC AHEC to assist in the implementation of Tailored Care Management which was launched December 1st, 2022. NC AHEC provides practice support, technical assistance, and continuing professional development to help Tailored Care Management providers who have applied and passed the desk review in the transition and continuous quality improvement of Tailored Care Management. The TCM Learning Collaborative is designed to assist TCM providers in developing the administrative tools to implement best practices within all treatment settings and among all providers. The Collaborative will be led by NC AHEC Practice Support to facilitate a coordinated learning experience with access to subject matter experts across the state.
This course will provide information on the benefits of utilizing community health workers within Tailored Care Management.

Click here to see all the current Tailored Care Management courses. Check back later for more options!


Approximate time to complete the course: 0.75 Hour
Learner content includes: A video and corresponding course handout
Participants have unlimited time to complete this course and access course materials.



By registering for this course, you are granting permission for your contact information and course completion information to be shared with DHHS-DHB and participating NC BH/IDD Tailored Plans for this continuing education activity. This session is recorded content from the live sessions.

This course is part of the online Tailored Care Management courses of recorded content. Please note, only Contact Hours and CEUs are available for the online courses.
For other credit options, please see the Live Webinar series here.
Faculty
Honey Estrada, MPH, CHW
President, North Carolina Community Health Worker Association
Provided by




A program of





An approved program of





Target Audience
TCM executives and administrators, supervisors from the Tailored Plans, advanced medical home+ (AMH+) and care management agencies (CMA)
Objectives
Participants will learn to:
Identify benefits of utilizing community health workers within Tailored Care Management
Describe how community health worker voices assist in elevating racial and health equity
Identify resources for accessing the community health workforce
Sessions
TCM Community Health Worker Workforce (Recorded on 2/21/23)
7/1 12:00 PM–12:00 PM
Credits
.100

CEU

The Mountain Area Health Education Center designates this entire online continuing education activity as meeting the criteria for 0.10 CEU as established by the National Task Force on the Continuing Education Unit.
.750

Contact Hours

MAHEC designates this online continuing education activity as meeting the criteria for 0.75 Contact Hour.
Fees
$1000.00

This course is not intended for sale. It is for approved AMH+/CMA providers and Tailored Plans only. A discount code to allow free access will be provided to you by your agency administrator. Please input your agency information at checkout. By registering for this program, participants understand that their contact information may be shared with NC DHHS.
Register