Live TCM Refresher: Child and Family Treatment Teams
Mar 8, 2023
Closed
Mental Health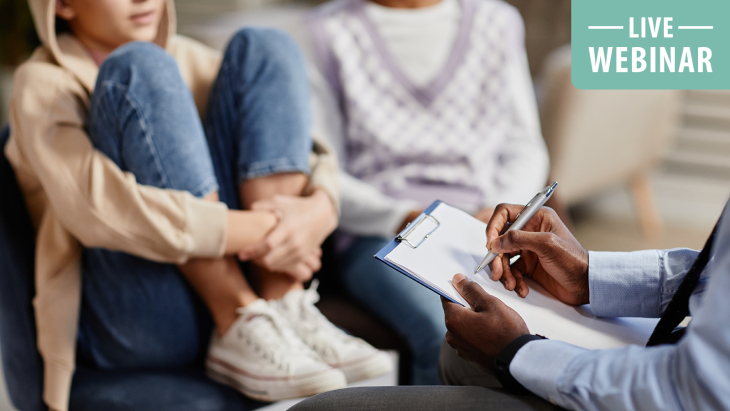 Description
As a part of the NC Medicaid Transformation to Tailored Care Plans, Care Managers will be responsible for creating child and family treatment teams. These teams will address multiple systems of care, including child welfare, as well as school and juvenile justice systems. This program will provide training on what a child and family treatment team is and how to foster healthy relationships with public, private, and natural supports stakeholders. Participants will explore the fundamental elements necessary for providing family-driven, strength-based Child and Family Team Meetings. This 1-hour refresher training will review the paradigm shift from conventional practices to youth-guided, family-driven best practices. The training will also share some basic information about the High Fidelity Wraparound Model and approach.



Attention TCM Learners: We are excited to offer the TCM Annual Refresher content for year two of Tailored Care Management! This required content will be available to you in 2 formats.

LIVE - As a series of 25 one hour webinars between January and May of 2023.
You will register for each course separately and receive a certificate for each completed course.

RECORDED – As one class containing all 25 sessions, available July of 2023.
You will register once, for the sessions you need, and receive one certificate upon completion of the last session.

*Please note the following: you can mix and match live and recorded sessions, but the recorded sessions will not be available for registration until July of 2023.

If you have any questions about this, please email TCM Project Manager, Meredith King.
By registering for this event, you are granting permission for the NC AHECs to share your information with NC DHHS and participating BH / I/DD Tailored Plans. Participants also agree to audio and video recording of the session and posting of the recordings in an LMS for future access.
Provided by




A program of





An approved program of





By registering for this program,
participants understand that their contact information may be shared with NC DHHS.
Target Audience
Behavioral health providers and administrators, NC licensed clinical mental health counselors, psychologists, social workers, substance use counselors, behavioral health nurses, AMH+/CMA staff, and other professionals interested in this subject
Objectives
At the end of this activity, participants will be able to:
Define "Family-Driven" practices for Child-Family Treatment Team meetings
List at least three necessary paradigm shifts to achieve effective outcomes with youth and families
Explore ways to foster effective relationships among various systems, including juvenile justice, child welfare, and school
Explain the model for High Fidelity Wraparound
Faculty
Deborah Moore, MSW
Erica Velez, MSW, LCSWA