Our People
Click on a category to show related people
Resident PGY1
Faculty
Resident PGY1
---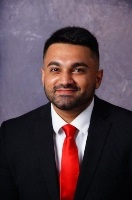 Haseeb Ali, DO
Resident
MAHEC Family Health Center at Biltmore
123 Hendersonville Road
Asheville, NC 28803
Dr. Ali was born in Karachi, Pakistan. At the age of two, his family immigrated to the United Kingdom. He lived here until arriving to the United States at the age of seven. He was raised in Kennesaw, Georgia where he was actively involved in football, track and field, and cross country throughout his youth. He earned his B.S. in Biology at Georgia State University then continued on to medical school at Philadelphia College of Osteopathic Medicine (PCOM), becoming the first physician in his family. He hopes to open his own practice and help provide healthcare for all populations. During his free time he enjoys hiking, kayaking, playing sports, cooking, reading, and traveling.
---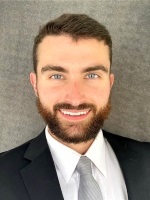 Tim Bishop, DO
Resident
MAHEC Family Health Center at Biltmore
123 Hendersonville Road
Asheville, NC 28803
Hey! My name is Tim Bishop and I am very grateful to be a part of the inaugural class of the Transitional Year Residency here at MAHEC. I grew up in in the Piedmont region of North Carolina in a small town called Rocky Mount and attended Wake Forest University for my bachelor and masters' degrees. I attended an osteopathic medical school at VCOM Carolinas in Spartanburg, SC, during which time I was able to live in Asheville to complete my clinical rotations. With a stroke of luck, I was able to match into this amazing new program at MAHEC for another year in beautiful western NC. In May 2022 I will be transitioning to a radiology residency at West Virginia University in Morgantown, WV.

New and emerging technology has always fascinated me and my goal is to find creative ways to improve efficiency and accuracy in diagnostic imaging. Particularly I would like to investigate means to streamline the integration and diagnostic accuracy of artificial intelligence into the radiologist's workflow. My future goals are to specialize as a neuro-radiologist and pursue further training in vertebroplasty or endovascular procedures

My favorite things to do during my free time involve getting in the mountains and exploring. I love to hike along the many beautiful trails in the area, backcountry camp, paddleboard, kayak, go on long runs and discover new swimming holes with my dog (to him anything is a swimming hole). I really enjoy playing guitar on the banks of the French Broad especially when the weather is nice too. Traveling is also a huge passion of mine and having the opportunity to experience other cultures and ways of life have really expanded my worldview. After my medical training is complete, I would like to live and work abroad for a period of time.
---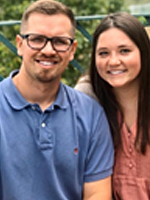 Michael Bohnert, MD
Resident
MAHEC Family Health Center at Biltmore
123 Hendersonville Road
Asheville, NC 28803
Hey there everyone! My name is Michael Bohnert and I am a native of the greater St. Louis, Missouri area. I am a current Transitional Year resident and will follow this year with a dermatology residency at University of Missouri – Columbia. To date, I have spent my entire educational career in the state of Missouri attending Missouri State University for my undergraduate studies and University of Missouri for medical school. Like Western North Carolina, Missouri offered many outdoor activities that I grew up enjoying including fishing, hiking, golfing, and running. The excitement of Asheville, along with the beautiful Blue Ridge Mountains and great MAHEC family medicine program led me to my transitional year at MAHEC! My significant other, Shaye and I are excited to spend a year in Asheville learning, living, and thriving!
---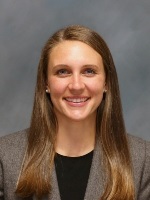 Whitney Brinkley, DO
Resident
MAHEC Family Health Center at Biltmore
123 Hendersonville Road
Asheville, NC 28803
My name is Whitney Brinkley and I was born and raised in Asheville, NC where I attended A.C Reynolds High School. Go Rockets! Prior to medical school I received a Biology degree from Lenoir-Rhyne University where I was also a member of the women's basketball and volleyball teams. Shortly after college, I attended optometry school in Birmingham, AL where I discovered my love for learning about the whole body, as well as the surgical side of medicine. At that point, I decided to change course and attended medical school at Edward Via College of Osteopathic Medicine(VCOM)-Auburn Campus.

In my free time I love to play sports, kayak, make pottery, refurbish furniture, eat ice cream, and attend my local church.

I'm so excited to continue my journey in medicine at MAHEC. The opportunity that I have to help others is such an honor, especially when I get the privilege of serving the people of my hometown. Asheville is truly unique and I couldn't be more proud to work in such an eclectic city in the mountains.
---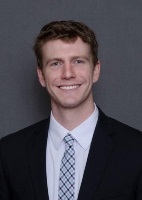 Brainard Burrus, MD
Resident
MAHEC Family Health Center at Biltmore
123 Hendersonville Road
Asheville, NC 28803
---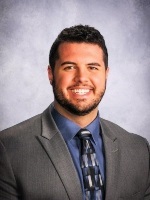 Brock Deangelo, DO
Resident
MAHEC Family Health Center at Biltmore
123 Hendersonville Road
Asheville, NC 28803
Hello and nice to meet you! My name is Brock DeAngelo and I am delighted to be a part of the MAHEC family! From birth, I knew I wanted to become a physician. I am the first college grad in my family and the first physician. I was born and raised in a small rural town called Newton Falls, Ohio. Here I played and worked in cornfields, learning and loving nature all along the way. I became actively involved in community service and advocacy in high school, a passion I continue to foster today. I attended Youngstown State University graduating with a degree in Biology and went on to complete my degree in Osteopathic Medicine at Ohio University in Athens, Ohio. During my free time there I took every opportunity to camp and hike Hocking Hills, volunteer in my community, and make long-lasting friendships.

As a transitional year resident, my ultimate goal is to become a Physical Medicine and Rehabilitation doctor. Specifically, I would love to take care of children with developmental disability and adult disability. To me, the most important thing about medicine is you! Developing professional relationships, engaging in meaningful conversations, and being in service to others is not only my job, but the reason I wake up every morning smiling. I am elated that the MAHEC family shares in these ideals. I look forward to a deeply educational year at an institution that prides itself on a caring culture and devotion to patients.

When I am not working, I enjoy spending time with the love of my life Jessa, exploring local restaurants and breweries, making pizzas from scratch, exercising (so I can eat more), and learning new things.
---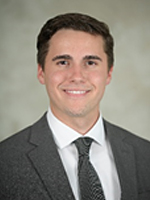 Nathan Roddenberry, MD
Resident
MAHEC Family Health Center at Biltmore
123 Hendersonville Road
Asheville, NC 28803
Hello everyone! My name is Nathan Roddenberry. I was born in the small town of Lexington, NC (near Winston-Salem) but grew up in central Florida. I completed my undergraduate education in biology and chemistry at Florida Southern College and attended medical school at the University of Central Florida. Growing up, we returned to North Carolina yearly to visit family and often made the trip west to the Blue Ridge Mountains. When I saw that MAHEC established a transitional year residency program I was thrilled. The location initially caught my interest, but it was after meeting the wonderful people on my interview day that I knew MAHEC would be an ideal program for my transitional year.

Next year I will be moving to upstate New York to begin my residency in Diagnostic Radiology at the University of Rochester. Outside of the hospital I enjoy spending time with my wife hiking the endless trails in the Blue Ridge, playing the piano and recording music, and exploring the local restaurants and breweries around Asheville. Looking forward to all this year has to offer!
---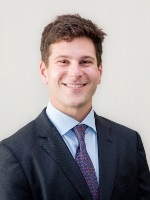 David Salomonsky, MD
Resident
MAHEC Family Health Center at Biltmore
123 Hendersonville Road
Asheville, NC 28803
Hello! My name is David Salomonsky and I am excited to be part of the inaugural Transitional Year class here at MAHEC! I was born and raised in Richmond, VA and I attended the University of Virginia for undergrad. After a graduate school year at VCU in Richmond, I lived in Boulder, CO before returning to Richmond to complete my medical school training at VCU. Next year, I will be headed back to Richmond to complete my dermatology residency at VCU!

MAHEC felt like a great option to complete my TY for several reasons. First, the flexibility offered by the program was unique. With three elective months and a diverse array of rotations throughout the year, I knew I would receive an unmatched breadth of clinical experience. Second, Asheville is an exciting place to live and explore! This city is accommodating to any number of personal interests including hiking, arts, and food and beer to name a few. Personally, I have two dogs and the entire city appears to be dog-friendly! I don't anticipate being bored during the year I spend here in Asheville.
Faculty
---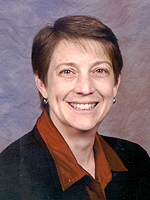 Melissa Hicks, MD
Family Medicine Faculty Physician
Program Director, Transitional Year Residency Program
Phone: 828-258-0670 Fax: 828-257-4738
MAHEC Family Health Center at Biltmore
123 Hendersonville Road
Asheville, NC 28803
I am a true product of the MAHEC program, having completed my FM residency here in 1987, then joining the faculty in late summer of that same year. I have stayed here due to the fine caliber of the faculty, residents, and staff I have the privilege to work alongside every day.

I did take a one year LOA in the early 1990's, to spend some time pursuing interests in outpatient care of HIV/AIDs. There I worked with the Family Medicine Department and the ID Department at East Carolina University School of Medicine. I learned a lot, but boy was I ready to return to the cool beauty of these WNC Mountains!

I was born in the Mid South- in Arkansas; and spent my "growing up" years in Arkansas, Mississippi and Missouri. As the daughter of a preacher and a teacher, I learned the value of education and service, lessons that led both my brother and me into vocations of medicine. After attending college at Arkansas (now Lyon's) College, I graduated from Medical School at University of Missouri, Columbia, MO., as did my older brother. My brother is now a physician in Chattanooga, TN.

It is a privilege to live and work in this progressive southern community, with a fine medical community that embraces education. We enjoy working for MAHEC and living close by on our "urban farm" where we have a few chickens, a bunny, dogs, and get to experience the joys of being able to walk to good food and fun activities. Outside of work we enjoy traveling, cooking, working in our local church's community garden and trying to stay fit and healthy. We rejoice in watching our 2 adult children blossom and find their way in the world!

Within MAHEC and Medicine, I find great joy in caring for patients I have now known for MANY years, seeing families grow up into their own families, providing family maternity care, doing and teaching gynecologic procedures, and helping residents and students learn and find their passion in Family Medicine. I am excited by our increased ability to provide international experiences, and our local commitment to providing care to the underserved, through our office and through our community volunteer efforts.
---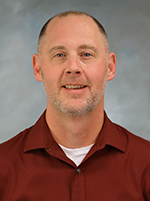 Rob F. Malsby, III, DO
Medical Director, Ob/Gyn Specialists
Phone: 828-771-5500 Fax: 828-251-0024
MAHEC Ob/Gyn Specialists
119 Hendersonville Road
Asheville, NC 28803
• A.T. Still University Kirksville College ofOsteopathic Medicine
• Residency: Womack Army Medical Center, Ft. Bragg, NC
• Board Certified
---
Rebecca Putnam, MD
Family Medicine Faculty Physician
Phone: 828-257-4730 Fax: 828-257-4738
MAHEC Family Health Center at Biltmore
123 Hendersonville Road
Asheville, NC 28803
Hey y'all! I'm from Austin, Texas and went to the University of Colorado where I fell in love with full-spectrum family medicine. I was considering doing a fellowship after I graduated residency, but couldn't decide whether to do hospice/palliative, addiction medicine, or obstetrics. I came to MAHEC because I felt like the scope of care I would experience here would not close any doors for me.
When I was a third year resident here at MAHEC I worked with our local Medicaid payor to develop a pilot clinic focused on primary care consults for adults with intellectual and developmental disabilities. I was so lucky to get hired on as faculty and have the opportunity to expand these needed services. Since the start of COVID I have also been serving as the medical director of our Acute Care Clinic, which was the first clinic in WNC to have resources to regularly test and treat COVID-19.
I really feel like I get to live my professional dream here at MAHEC, where my colleagues are just as focused as I am on meeting our community's changing needs. When I was an intern we were not regularly prescribing medication-assisted treatment for opioid use disorder, gender-affirming hormone therapy, or curing hepatitis C, but these are now regular parts of my day-to-day patient care. I also appreciate the opportunity to teach, both residents, UNC medical students, and pre-professional students. I am also on faculty for our Transitional Year residency that started in 2021.
My favorite part of being a family doctor is getting to stick with my patients through all of life's transitions. In addition to IDD care, my special interests include pediatric care, women's health including prenatal care, procedures, addiction medicine, genetic disorders, and working with patients to develop goals of care.
In my free time I enjoy hiking, maintaining my garden, cooking, and most of all spending time with my Asheville-local husband and adorable son.