Our People
Click on a category to show related people
Resident PGY1
Faculty
Resident PGY1
---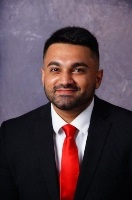 Haseeb Ali, DO
Resident
MAHEC Family Health Center at Biltmore
123 Hendersonville Road
Asheville, NC 28803
---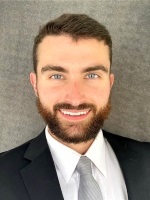 Tim Bishop, DO
Resident
MAHEC Family Health Center at Biltmore
123 Hendersonville Road
Asheville, NC 28803
---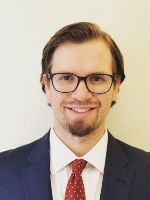 Michael Bohnert, MD
Resident
MAHEC Family Health Center at Biltmore
123 Hendersonville Road
Asheville, NC 28803
---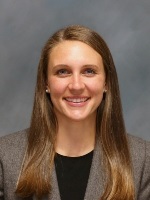 Whitney Brinkley, DO
Resident
MAHEC Family Health Center at Biltmore
123 Hendersonville Road
Asheville, NC 28803
---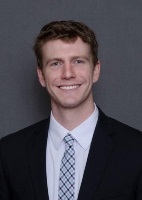 Brainard Burrus, MD
Resident
MAHEC Family Health Center at Biltmore
123 Hendersonville Road
Asheville, NC 28803
---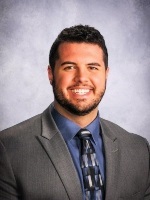 Brock Deangelo, DO
Resident
MAHEC Family Health Center at Biltmore
123 Hendersonville Road
Asheville, NC 28803
---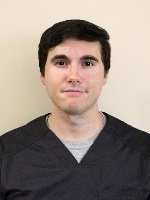 Nathan Roddenberry, MD
Resident
MAHEC Family Health Center at Biltmore
123 Hendersonville Road
Asheville, NC 28803
---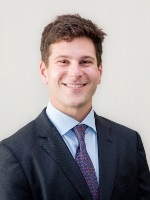 David Salomonsky, MD
Resident
MAHEC Family Health Center at Biltmore
123 Hendersonville Road
Asheville, NC 28803
Faculty
---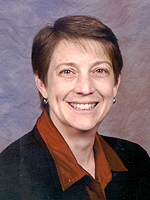 Melissa Hicks, MD
Family Practice Physician
Program Director, Transitional Year Residency Program
Phone: 828-258-0670 Fax: 828-257-4738
MAHEC Family Health Center at Biltmore
123 Hendersonville Road
Asheville, NC 28803
I am a true product of the MAHEC program, having completed my FM residency here in 1987, then joining the faculty in late summer of that same year. I have stayed here due to the fine caliber of the faculty, residents, and staff I have the privilege to work alongside every day.

I did take a one year LOA in the early 1990's, to spend some time pursuing interests in outpatient care of HIV/AIDs. There I worked with the Family Medicine Department and the ID Department at East Carolina University School of Medicine. I learned a lot, but boy was I ready to return to the cool beauty of these WNC Mountains!

I was born in the Mid South- in Arkansas; and spent my "growing up" years in Arkansas, Mississippi and Missouri. As the daughter of a preacher and a teacher, I learned the value of education and service, lessons that led both my brother and me into vocations of medicine. After attending college at Arkansas (now Lyon's) College, I graduated from Medical School at University of Missouri, Columbia, MO., as did my older brother. My brother is now a physician in Chattanooga, TN.

It is a privilege to live and work in this progressive southern community, with a fine medical community that embraces education. We enjoy working for MAHEC and living close by on our "urban farm" where we have a few chickens, a bunny, dogs, and get to experience the joys of being able to walk to good food and fun activities. Outside of work we enjoy traveling, cooking, working in our local church's community garden and trying to stay fit and healthy. We rejoice in watching our 2 adult children blossom and find their way in the world!

Within MAHEC and Medicine, I find great joy in caring for patients I have now known for MANY years, seeing families grow up into their own families, providing family maternity care, doing and teaching gynecologic procedures, and helping residents and students learn and find their passion in Family Medicine. I am excited by our increased ability to provide international experiences, and our local commitment to providing care to the underserved, through our office and through our community volunteer efforts.
---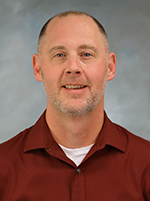 Rob F. Malsby, III, DO
Medical Director, Ob/Gyn Specialists
Phone: 828-771-5500 Fax: 828-251-0024
MAHEC Ob/Gyn Specialists
119 Hendersonville Road
Asheville, NC 28803
• A.T. Still University Kirksville College ofOsteopathic Medicine
• Residency: Womack Army Medical Center, Ft. Bragg, NC
• Board Certified
---
Rebecca Putnam, MD
Family Medicine Physician
Phone: 828-257-4730 Fax: 828-257-4738
MAHEC Family Health Center at Biltmore
123 Hendersonville Road
Asheville, NC 28803
I came to MAHEC for my residency after developing a love for full spectrum care during medical school in Colorado. I am blessed to now be on faculty where I run the Adult IDD (Intellectual and Developmental Disabilities) Assessment clinic and have the opportunity to work with many wonderful learners every day. My favorite part of being a family doctor is getting to stick with my patients through all of life's transitions. My special interests include pediatric care, women's health including prenatal care, procedures, addiction medicine, genetic disorders, and working with patients to develop goals of care.
In my free time I enjoy hiking, maintaining my garden, cooking, and most of all spending time with my husband, who is an Asheville local.
Starting in 2021 I will also be involved with family medicine teaching for the new Transitional year residency.