Our People
Click on a category to show related people
Resident PGY1
Resident PGY2
Resident PGY3
Faculty
Resident PGY1
Resident PGY2
Resident PGY3
Faculty
---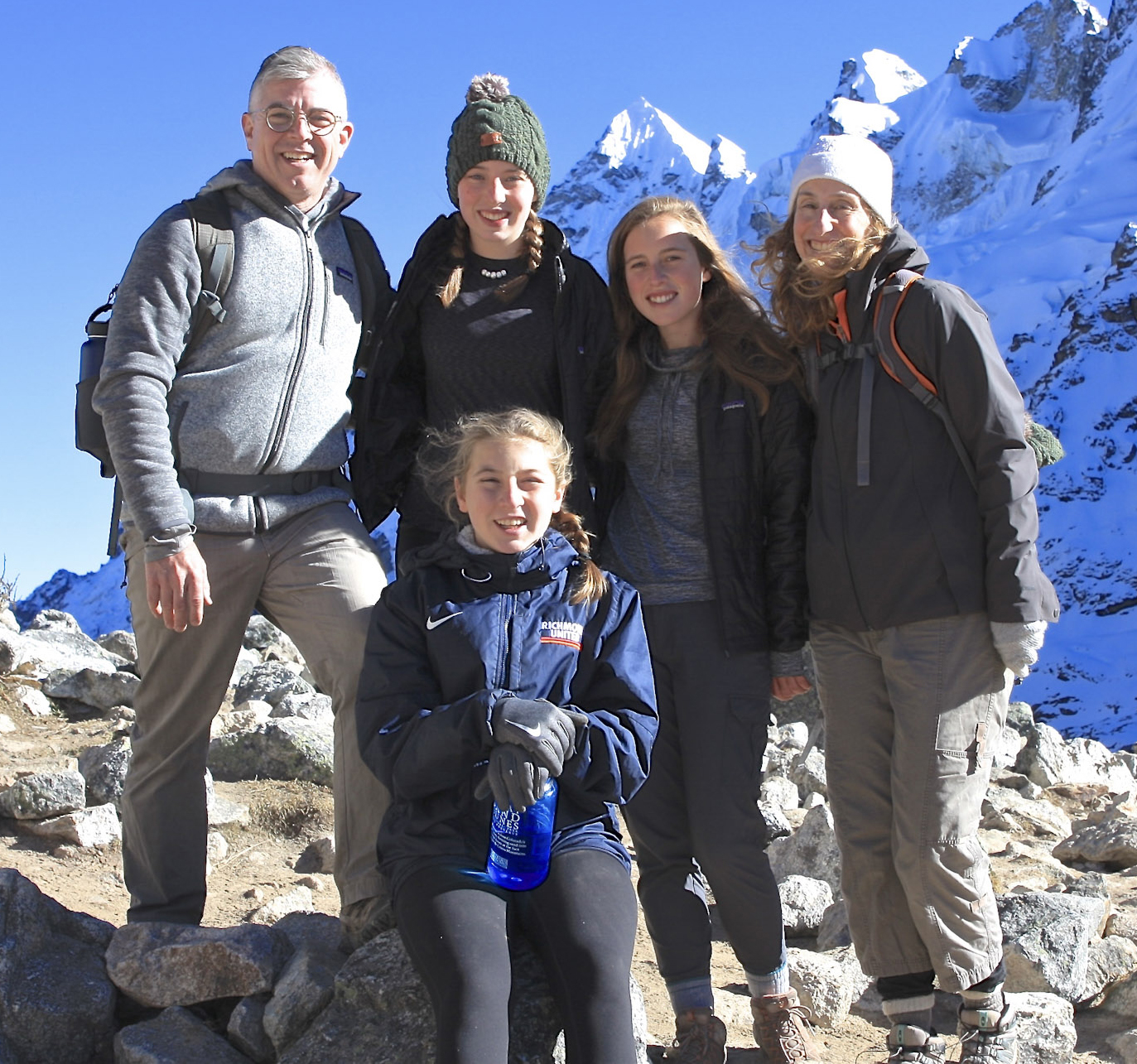 Stephanie Call, MD, MSPH
Internal Medicine Residency Program Director
Phone: 828-771-3500 Fax: 828-412-4171
MAHEC Family Health Center at Biltmore
123 Hendersonville Road
Asheville, NC 28803
Undergraduate:

University of North Carolina, Chapel Hill

Medical School:

University of Maryland at Baltimore

Internship:

Internal Medicine, University of Alabama at Birmingham

Residency:

Internal Medicine, University of Alabama at Birmingham

Chief Resident:

Internal Medicine, University of Alabama at Birmingham

Fellowship:

General Internal Medicine, University of Alabama at Birmingham

Past faculty appointments:

University of Alabama at Birmingham (Associate Program Director)
University of Louisville (Associate Program Director)
Virginia Commonwealth University (Program Director, Associate Chair)
Dr. Stephanie Call was recruited to start the Internal Medicine Training Program at MAHEC in the fall of 2019. Dr. Call is a nationally recognized educator, recently receiving the national Associate of Program Directors in Internal Medicine Distinguished Medical Educator Award. She was also a recipient of the Parker J. Palmer Courage to Teach Award - one of the highest honors bestowed by the ACGME. She is recurrently recognized by her learners and institutions, having received numerous teaching awards from each of the medical universities with which she was affiliated, including a recent University-wide Distinguished Teacher Award and an award recognizing her leadership in graduate medical education. Dr. Call was also recognized as Working Mother of the Year in 2012 for demonstrating that you don't have to choose between a fulfilling career and a wonderful personal life (And her three daughters, Alex, Katie and Emma, agree!).
Dr. Call is a trained facilitator in the Stanford Clinical Teaching Framework and has significant expertise in faculty development in clinical teaching and assessment, including running teaching workshops as far as Qatar and Brazil. She is also trained in several innovative teaching methods and has led studies in enhancing learner engagement at both the GME and UME levels. She has recently spoken nationally and internationally on milestones, education updates, evaluation and feedback, innovative curriculum design, wellness and resilience, reflection and other subjects. Her favorite teaching topics are bedside physical examination, evidence-based medicine, diagnostic reasoning and resilience/reflection.
Serving on committees with AAIM, APDIM, ACP, Dr. Call was a founding member of the National Program Directors Survey Committee and completed a four-year term on the Association of Program Directors in Internal Medicine Council. She served as a member of the writing tasks force for the development of the AAMC Core Entrustable Professional Activities for Entering Residency Project and for the ACGME Milestones 2.0 project.
I truly believe that things happen for a reason. I am passionate about what I do. I love teaching, I love serving people, and I love working with others to develop innovative approaches to clinical care and clinical teaching. I also love the mountains and the region of Western North Carolina where I have had a home for over 10years. As I was working to determine my 'next steps' in my career, serendipity stepped in and presented a unique opportunity for me in joining MAHEC to build this program. At risk of sounding like a cliché, it was a bit 'magical'. I feel so fortunate to have this opportunity.
I could not be more excited to partner with the MAHEC organization, the community, the talented faculty members, and the trainees in creating a unique program designed to train well-rounded internists that are focused on serving their community as physicians, leaders and teachers.
I have been hiking, kayaking and traveling in Western North Carolina for years. I am excited to make Asheville my true home base for travel and adventure. When I am not here, you can find me traveling with my husband and my three girls … we will usually be in a National Park or overseas!
---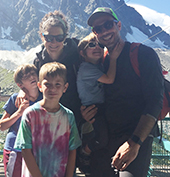 Joshua Baru, MD
Director, Hospice and Palliative Medicine Residency Program
Phone: 828-257-4769
Mission Palliative Care
509 Biltmore Avenue
Asheville, NC 28801
Josh Baru, MD, graduated medical school from the NYU School of Medicine and went on to complete his training in internal medicine at the University of Chicago Hospital.

After graduation he completed a fellowship in clinical Medical Ethics at the MacLean Center for Ethics of the University of Chicago. In 2006, Josh went on to become a hospitalist at Cook County Hospital (aka John H. Stroger Hospital) in Chicago where he discovered his passion for Palliative Medicine, subsequently becoming board certified in Hospice and Palliative Medicine.

During his tenure at Cook County Hospital, Josh developed an interest and expertise in medical education. He went on to win several teaching awards and helped design and implement curricula for the School of Medicine at Rush Medical College.

In 2014, Josh devoted his entire clinical practice to Palliative Medicine and became the program director for the Rush/Stroger Hospice and Palliative Medicine fellowship program. He was the director for this program until he joined the faculty at Mission Health.

Josh's academic interests include medical ethics, the care of the under served, and medical education.

He loves to cook and is a passionate, though not very productive, gardener.



---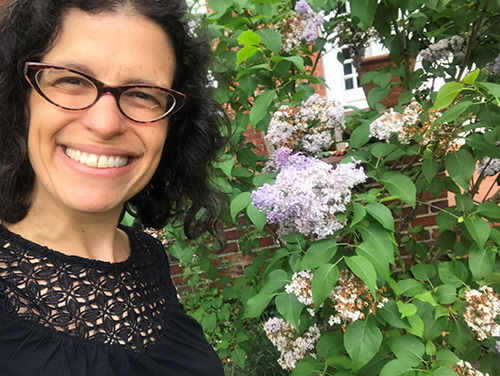 Rebecca Bernstein, MD
Internal Medicine Faculty, Continuing Professional Development Medical Director
Phone: 828-771-3500 Fax: 828-412-4171
MAHEC Family Health Center at Biltmore
123 Hendersonville Road
Asheville, NC 28803
Undergraduate:

Indiana University

Medical School:

New York Medical College

Residency:

Montefiore Medical Center, Primary Care and Social Medicine
Dr. Rebecca Bernstein has worked in WNC as an internal medicine hospitalist for the past 12 years. She has taught MAHEC family medicine residents on the inpatient teaching service. She served as medical director of the inpatient diabetes program creating a unique team of providers caring for patients with inpatient hyperglycemia and diabetes. She also served at chairperson of the Mission Health Diversity Committee, educating healthcare workers on implicit bias and identifying local healthcare disparities.
Over the past 12 years, I have had the chance to work with MAHEC by teaching residents, speaking at conferences, and advising the interns of the Minority Medical Mentorship Program. MAHEC's philosophy on education and community involvement is outstanding. Their commitment to racial health disparities is an important part of healthcare. I look forward to being an active part of closing the gap in health outcomes for our most vulnerable populations as well as helping future generations understand that racial equity is a key part of our community's health.
I am immensely grateful for the opportunity to teach internal medicine residents in MAHEC's new residency. Acting as teaching faculty not only contributes to the future of medicine but will make me a better clinician. I welcome the challenge to build a successful internal medicine residency that will serve WNC for years to come.
I am a big fan of hobbies when I have the time. I play a couple of string instruments including the bass guitar and banjo. I love to bake, make kombucha, sew and garden. I live with my husband, son, dog and two small tiger kitties. We enjoy biking, sailing, camping, and just sitting around a firepit with friends and family.
---
Nancy Kubiak, MD, FACP
Internal Medicine Faculty, Medical Director & Associate Residency Program Director
Phone: 828-771-3500 Fax: 828-412-4171
MAHEC Family Health Center at Biltmore
123 Hendersonville Road
Asheville, NC 28803
Undergraduate:

Texas A&M University

Medical School:

Baylor University, College of Medicine

Internship:

Internal Medicine, Primary Care, University of Colorado

Residency:

Internal Medicine, University of Mississippi

Chief Resident:

Internal Medicine, University of Mississippi

Past faculty appointments:

University of Louisville (Associate Program Director, Medical Director)
Dr. Nancy Kubiak has a long history of involvement in graduate medical education in Internal Medicine, having served as an Associate Program Director and as the director of an Internal Medicine Resident and Fellow Outpatient Practice. She has been repeatedly recognized for teaching excellence by her past institutions and trainees, and led curricular innovations in both primary care and in the foundations of quality improvement. She is joining MAHEC as an experienced educator, associate program director and medical clinical director.
It seems like my whole life has been preparing me for this opportunity to come to Asheville and work with our new internal medicine residency. I have always loved outpatient medicine and resident education. I am excited to use my experience to create a great outpatient practice for learning and patient care in a way that prepares residents to become excellent, well rounded internists.
I love learning alongside residents and other professionals and working in teams to create opportunities to learn internal medicine, quality improvement, and patient care that improve outcomes in learners and in patients. One of the reasons I chose to come to MAHEC was the singular focus on their mission. Everyone focuses on preparing the next generation of excellent physicians to provide exceptional primary care to every individual, no matter what his or her circumstances may be. My career has been spent working to improve care of the underserved. I was thrilled to find a vibrant, thoughtful, and excellent organization that shared those goals, and honored that they chose to hire me for this position.
My husband, Alan and I are proud of our sons Mark and Scott and look forward to exploring Western North Carolina. We love traveling and our high energy dogs, Lola and Jake. We are excited to join and invest in the Asheville community and experience all the great outdoor and cultural events the area has to offer.
---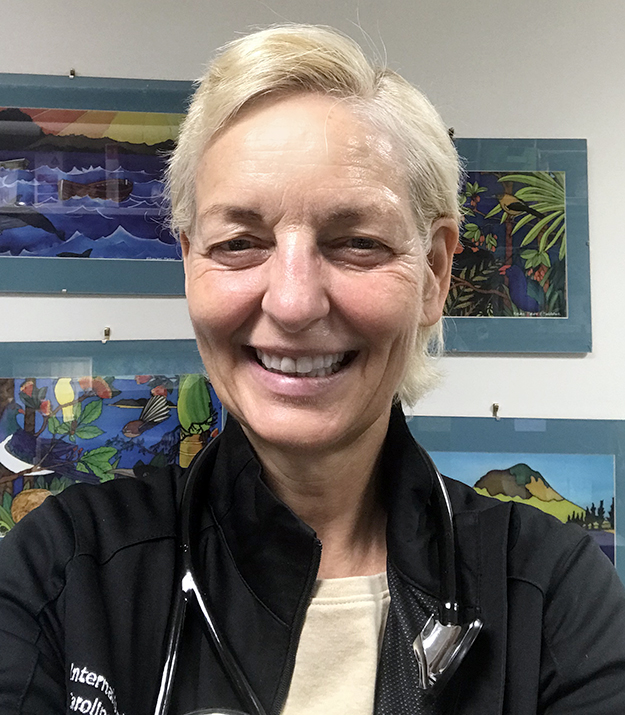 Caroline Mueller, MD, M.Ed, FACP, FAAP
Internal Medicine Residency Program Associate Director
Phone: 828-771-3500 Fax: 828-412-4171
MAHEC Family Health Center at Biltmore
123 Hendersonville Road
Asheville, NC 28803
Undergraduate:

University of Illinois

Medical School:

University of Cincinnati, College of Medicine

Residency:

Internal Medicine-Pediatrics, University of Cincinnati and Cincinnati Children's Hospital Medical Center

Master's Degree in Education:

University of Cincinnati and Cincinnati Children's Hospital Medical Center

Past faculty appointments:

Professor of Medicine, University of Cincinnati Program Director of the Combined Internal Medicine and Pediatrics Residency Program in Cincinnati
Program Director of the Combined Internal Medicine and Pediatrics Residency Program in Cincinnati
For 30 years Dr. Caroline Mueller has been a primary care physician, and her goal was nurturing residents in their knowledge, skills, and relationships with patients over their years of training in both the ambulatory and inpatient settings. She was the first resident to train as a med-peds resident at the program in Cincinnati, so she knows what is involved to be a resident who is blazing trails. She was the Program Director for the Combined Internal Medicine-Pediatrics residency for many years, during which time the residency became one of the most successful in the country, but it was the opportunity to provide a challenging yet secure training environment that motivated her most. To be able to say "I have your back" to young physicians who are pushing themselves to be their best is a great honor. Other roles included ward team attending, student clinic attending, and humanism in medicine preceptor.
The Internal Medicine Residency at MAHEC is an amazing opportunity for all of us! It is rare to have the chance to build something that will last for generations to come, and impact thousands of lives for the better. MAHEC is an ideal place for this to happen as they have created quite a few training programs, and all of them have been very successful. Their approach is inclusive, caring, dedicated and open. These are people who deeply care for their community and the patients they serve. It is an honor to be able to join them in the endeavor.
Outside of work, I love all things natural including wild spaces, gardens, plants, mountains, streams. I enjoy hiking, running, kayaking, biking and my dogs.