Our People
Click on a category to show related people
Resident PGY1
Resident PGY2
Resident PGY3
Faculty
Resident PGY1
---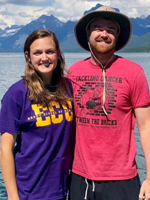 Caroline Bessey, MD
Resident
Phone: 828-696-1234
Blue Ridge Health - Justice Street Clinic
709 N. Justice Street, Suite B
Hendersonville, NC 28791
---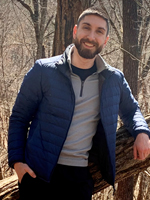 Jack Muus, MD
Resident
Phone: 828-696-1234
Blue Ridge Health - Justice Street Clinic
709 N. Justice Street, Suite B
Hendersonville, NC 28791
I grew up playing ice hockey and drawing superheroes in a diverse area of Northern New Jersey. Forming meaningful connections with others and living outside one's comfort zone were important values emphasized in my upbringing that I also value today.
I first earned a bachelors in biology from Northeastern University in Boston, MA, and met my future-wife Olivia. We ventured to Charleston, SC, where I worked as a research coordinator in sleep apnea clinical trials for two years before joining the Medical University of South Carolina college of medicine's class of 2021. Two years into my studies, Olivia and I got married in a hot air balloon over Asheville, foreshadowing our future adventures in the western part of the Tar Heel State.
Outside of my work I enjoy leading a healthy life physically and creatively by playing different sports, getting out in nature and making art. I also love learning about design and technology. My favorite thing in the world is meeting new people, which makes me even more excited for my future as a family medicine physician.
---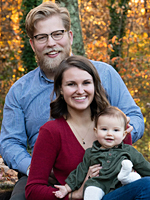 Russell Pace, MD
Resident
Phone: 828-696-1234
Blue Ridge Health - Justice Street Clinic
709 N. Justice Street, Suite B
Hendersonville, NC 28791
Born in Greenville, SC, I enjoyed a childhood filled music, hiking, dancing, and a wonderful family. After graduating from Clemson University with a B.S. in psychology, I worked for Project Hope Foundation delivering Applied Behavior Analysis therapy to families affected by Autism. After joining the class of 2021 at the University of South Carolina School of Medicine Greenville, I found great meaning in my work in High Value Care, Lifestyle Medicine, and Recovery Coaching for individuals with substance use disorders as a part of FAVOR Greenville. Since then, I have been passionate about providing care to patients of all ages, genders, and needs in a comprehensive, continuous, collaborative, and compassionate manner. These experiences naturally led me to the field of Family Medicine, where I continue my interests in full spectrum care and establishing a health-centered environment for all people.

MAHEC Hendersonville instantly seized my attention given the focus on rural full-spectrum care, which includes tons of procedural, obstetric, and pediatric opportunities, POCUS, and an unbelievable relationship with the local Hispanic community. The faculty and residents were clearly achieving all of this while nurturing wellness and wonderful relationships amongst one another. To me, this is clearly a human-centered program which takes care of its patients by first taking care of the people which comprise it.

Outside of medicine, I take pride in a wonderful mess of activities which begin and end with my incredible wife, Holly, our unparalleled toddler, Eleanor, and our God-given dog, Marlow. Together we love taking on new experiences such baking with sourdough, playing role playing games, meditation, taking care of plants, woodworking, photography, hiking, rafting, and traveling to new places.
---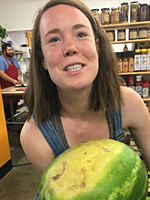 Hallie Weems, MD
Resident
Phone: 828-696-1234
Blue Ridge Health - Justice Street Clinic
709 N. Justice Street, Suite B
Hendersonville, NC 28791
I am originally from Greenville, SC and then left to attend Rhodes College, a small liberal arts school in Memphis, TN. I then headed back home for medical school at University of South Carolina School of Medicine Greenville. There, I became energized by working at a local free clinic and by setting up a healthy meal delivery program for patients and their families.

During my clinical rotations, it was impossible for me to ignore how many hospitalizations were due to diet, addiction, and mental illness. This motivated me to focus my career on serving rural, Southeastern communities where access to healthcare is often extremely limited.

I believe that Family Medicine doctors are the great humanists and communicators of medicine; I could not be more excited to enter this field! MAHEC Hendersonville is the perfect program for me. It combines rural, inclusive medicine and the North Carolina mountains where I feel most free and happy. My interests in medicine include addiction medicine, mental health, LGBTQ+ heath, and culinary medicine. Cooking is my greatest joy; I also love getting my hands muddy in a garden, woodworking, painting, and backpacking with my partner.
---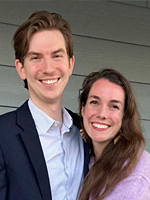 Will Weisgerber, MD
Resident
Phone: 828-696-1234
Blue Ridge Health - Justice Street Clinic
709 N. Justice Street, Suite B
Hendersonville, NC 28791
I grew up in Westminster, Maryland, which is a town just outside of Baltimore. From an early age, I was fascinated with biology and medicine, and knew that I wanted to pursue a career in healthcare. After high school, I made my way down to North Carolina where I attended Davidson College and studied Biology and Anthropology. During my time at Davidson, I had many opportunities that nudged me out of the classroom and into the community. I spent many nights volunteering at a hospice home, did ethnographic research that led me to a church basement to study a nutrition program for the elderly, and took a global health course that culminated in working and learning in a rural Zambian hospital. These experiences, among many others, allowed me to see that medicine was the right choice for me. I then went to medical school at St. Louis University in Missouri. During clinical rotations, I fell in love with the breadth of family medicine, working with underserved populations, and seeing the variety of ways family medicine doctors can impact the communities that they serve.

My primary interests in medicine currently include underserved care, global health, STI counseling, home visits, mental health, and corrections medicine. I'm excited to be joining MAHEC Hendersonville for my training where I'll be able to pursue my goals and interests as they grow and change. Outside of work I enjoy cooking, vegetable gardening, camping, photography, and lounging around with my partner Mary and our two cats.
Resident PGY2
---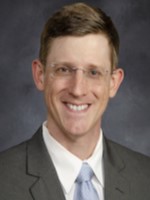 John "Blaise" Ellery, MD
Resident
Blue Ridge Health - Justice Street Clinic
709 N. Justice Street, Suite B
Hendersonville, NC 28791
I hail from the Blue Ridge Mountains of Western North Carolina where I grew up with a love of the outdoors and strong connection to rural spaces. I graduated from the University of North Carolina at Chapel Hill with a degree in Anthropology and like many Tar Heels never left and continued on to finish my medical degree. During my time at UNC I found a passion for international travel and global health. I have traveled extensively throughout South Asia, particularly in the Himalayan region of India. I return routinely to participate in medical clinics and to continue exploring a fascinating subcontinent.
Besides global medicine my clinical interests include the full spectrum of family practice including sports medicine, women's health, pediatrics, and the care of chronic disease. When not in the clinic I can be found imbibing in the many great outdoor activities Western North Carolina has to offer including hiking, kayaking, and rock climbing.
I am thrilled to be returning home to the Blue Ridge Mountains! I could not think of a better place than Hendersonville to complete my training and fulfill my dream of becoming a rural country doctor!
---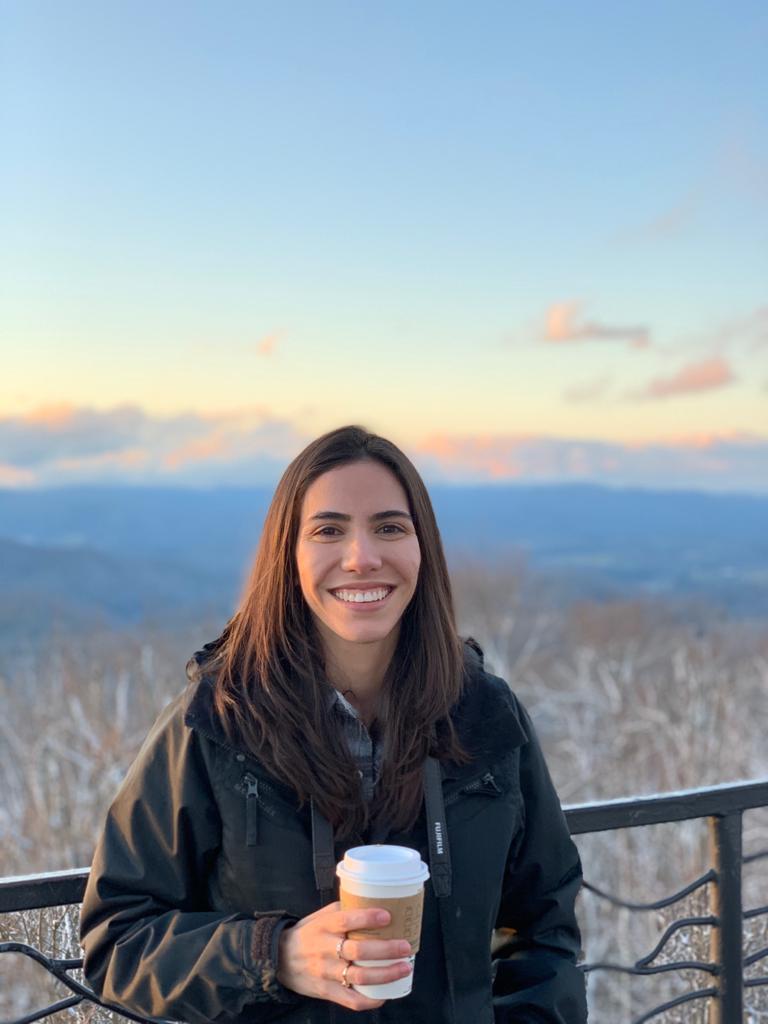 Amanda Fernandez, DO
Resident
Blue Ridge Health - Justice Street Clinic
709 N. Justice Street, Suite B
Hendersonville, NC 28791
I was born and raised in the big city of Miami, FL. I grew up a city girl with a love for the ocean, but I always felt like there was something missing. One year my parents booked a trip to the mountains in Asheville, NC and I saw snowfall for the first time. Surrounded by mountains, trees, and falling snow I knew this was where I was meant to be.
I then started my trek north to the mountains. First with earning my Cell and Molecular Biology degree at the University of South Florida, about five hours north of Miami in Tampa, FL. Then I went on to Edward Via College of Osteopathic Medicine, Carolinas Campus where I earned my medical degree and fell in love with rural Family Medicine. From running my school's free clinic to completing my clinical rotations at a rural site in South Carolina, I saw how important it is to really know your patients and treat them as a whole. I felt the best way I could serve and connect with my future patients would be as their family doctor.
While living in Spartanburg, SC for medical school I spent my free time driving up to the Blue Ridge Parkway and hiking in Pisgah National Forest or DuPont State Forest, so when I heard about MAHEC Hendersonville I knew I had to come visit. I was fortunate enough to have spent two weeks rotating here during my fourth year, and after I left, I found myself comparing each program I visited to MAHEC Hendersonville. The people here treated me like I was part of the family from the very first day, and on top of that they were some of the smartest people I had ever worked with. This program has such a breadth of opportunities in addition to the full-spectrum Family Medicine training. There's an array of procedural training, sideline sports opportunities, POCUS training, opportunities to work with diverse patient populations, extra obstetrics opportunities, and I could go on and on. MAHEC Hendersonville felt like home to me and I couldn't be happier to join this amazing family!
As you could probably guess, in my free time I love to hike – with my dog of course; I also love to read, play guitar, and dabble in photography and videography.
---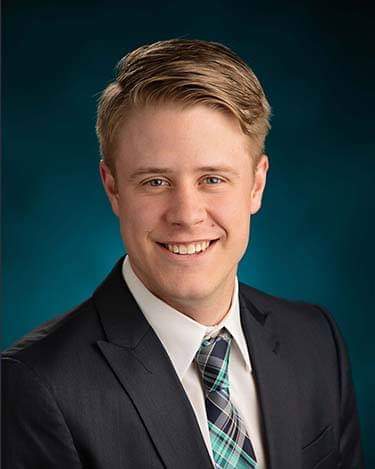 Kyle Gollon, MD
Resident
Blue Ridge Health - Justice Street Clinic
709 N. Justice Street, Suite B
Hendersonville, NC 28791
I grew up next to the Mississippi River on the border of Illinois and Iowa in a city called East Moline (about 3 hours west of Chicago). I was always a die-hard Fighting Illini fan and went on to attend the University of Illinois. My major was psychology and that eventually led me to medicine. I then went to medical school at Southern Illinois University School of Medicine where our focus is on trying to train physicians to work in rural and underserved areas.
I am very excited to continue this type of training at MAHEC in Hendersonville. My focuses as a family physician are underserved medicine, full spectrum care, and political advocacy. Outside of medicine, I am happy to be moving to Western North Carolina with my fiancée. We love the outdoors and everything we have seen from this community and can't wait to begin our lives here. Other big hobbies for me are soccer, NCAA basketball and board games.
---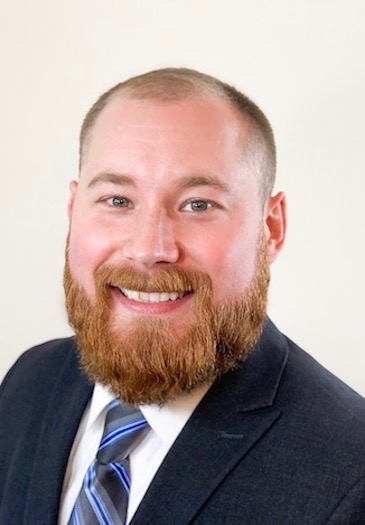 Joseph "Joe" Murcko, DO
Resident
Blue Ridge Health - Justice Street Clinic
709 N. Justice Street, Suite B
Hendersonville, NC 28791
I was born and raised in a small, rural town in upstate New York where I spent much of my childhood outdoors working with my hands. I started my higher education at Binghamton University studying engineering, feeling that my desire to build and problem-solve would lead me to a fulfilling career in the field. However, while spending some time as an intern with a large engineering firm, I also gained some experience working in the healthcare field as a nursing assistant. I soon realized that my true passion was found in directly caring for others. I combined my love of science, desire to problem-solve and passion for helping people into a new life goal – to become a physician.
After completing my bachelor's degree in Cell and Molecular Biology, I moved to Scranton, Pennsylvania where I earned a Master's degree in Biomedical Sciences from Geisinger Commonwealth School of Medicine. Finally, I decided it was time to apply to medical school. To my surprise, this process resulted in a major move away from the Northeast and into the South where I attended medical school at PCOM Georgia. My fiancé and I have fallen in love with the southern United States and are very content with letting the memory of those brutal northeast winters fade away!
During my time as a medical student, I discovered that while I still enjoyed working to build things with my hands, I also enjoyed building relationships with my patients. It was for this reason that I knew Family Medicine was my calling.
I am very excited to be part of the team at MAHEC-Hendersonville! Having grown up in a rural area, I have personally experienced some of the healthcare challenges that are unique to rural and underserved communities. The passion of the faculty and residents to care directly for the local community and help to build solutions to overcome these challenges is something that truly stands out about the program. My fiancé and I are astounded at the beauty of the surrounding area and can't wait to explore the mountains as we camp, hike and kayak with our dog, Maisy.
---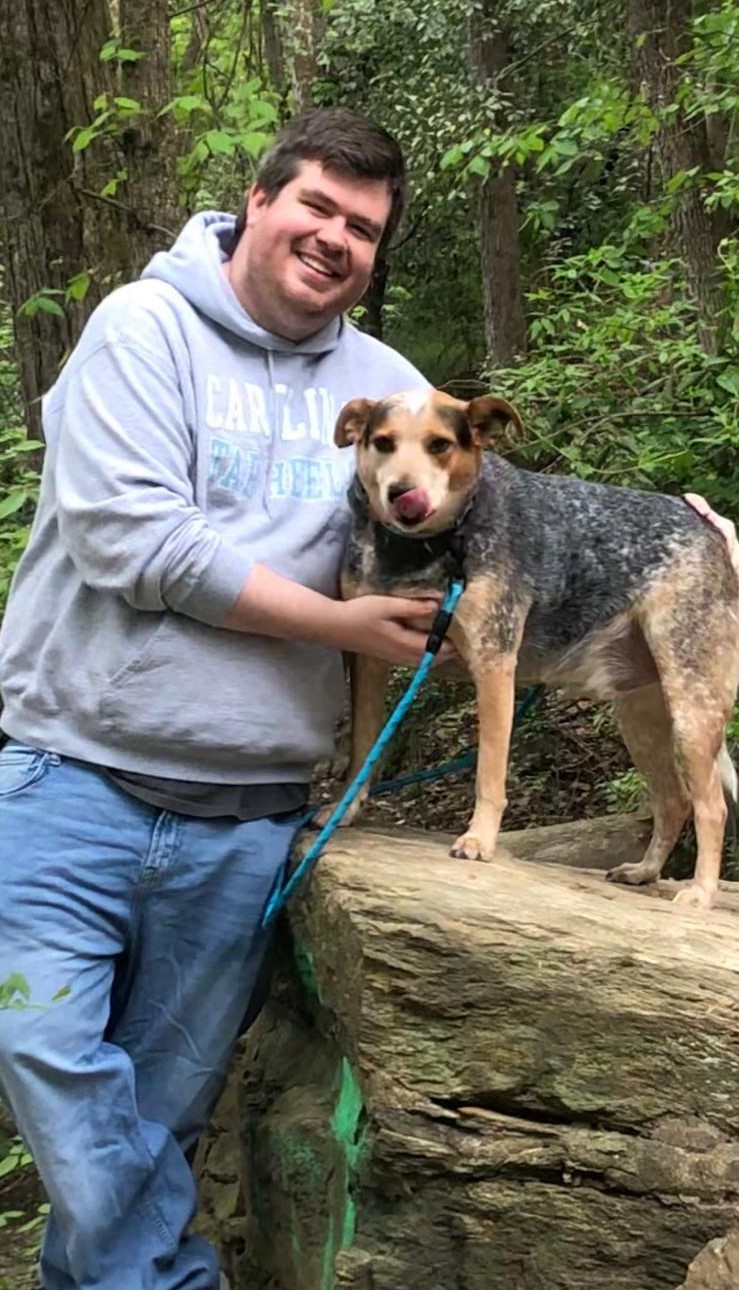 Landon Wallace, DO
Resident
Blue Ridge Health - Justice Street Clinic
709 N. Justice Street, Suite B
Hendersonville, NC 28791
My name is Landon and I'm North Carolina born and raised. I grew up in the small town of Rockingham and graduated from UNC Chapel Hill with a degree in journalism. After a year, I changed my career path and decided I wanted to be involved with healthcare. I completed a post-baccalaureate year of science classes at UNC Greensboro. After that I volunteered at my hometown hospital, shadowed doctors and worked as a CNA to make sure that this second career in medicine was the right one for me. And it turned out to be the best decision I've ever made.

I was accepted to Campbell School of Osteopathic Medicine and after the first year of medical school, I attended the Rural & Underserved Summer Immersion Experience with the Hendersonville Family Medicine residency. For two weeks, I shadowed and lived with the faculty and family medicine residents in Hendersonville and Asheville and got to see what life was like as a rural family doc. I loved the experience and knew that Hendersonville would be a
top choice for residency. I'm beyond excited to join the Hendersonville community along with my blue heeler, Warri.
Resident PGY3
---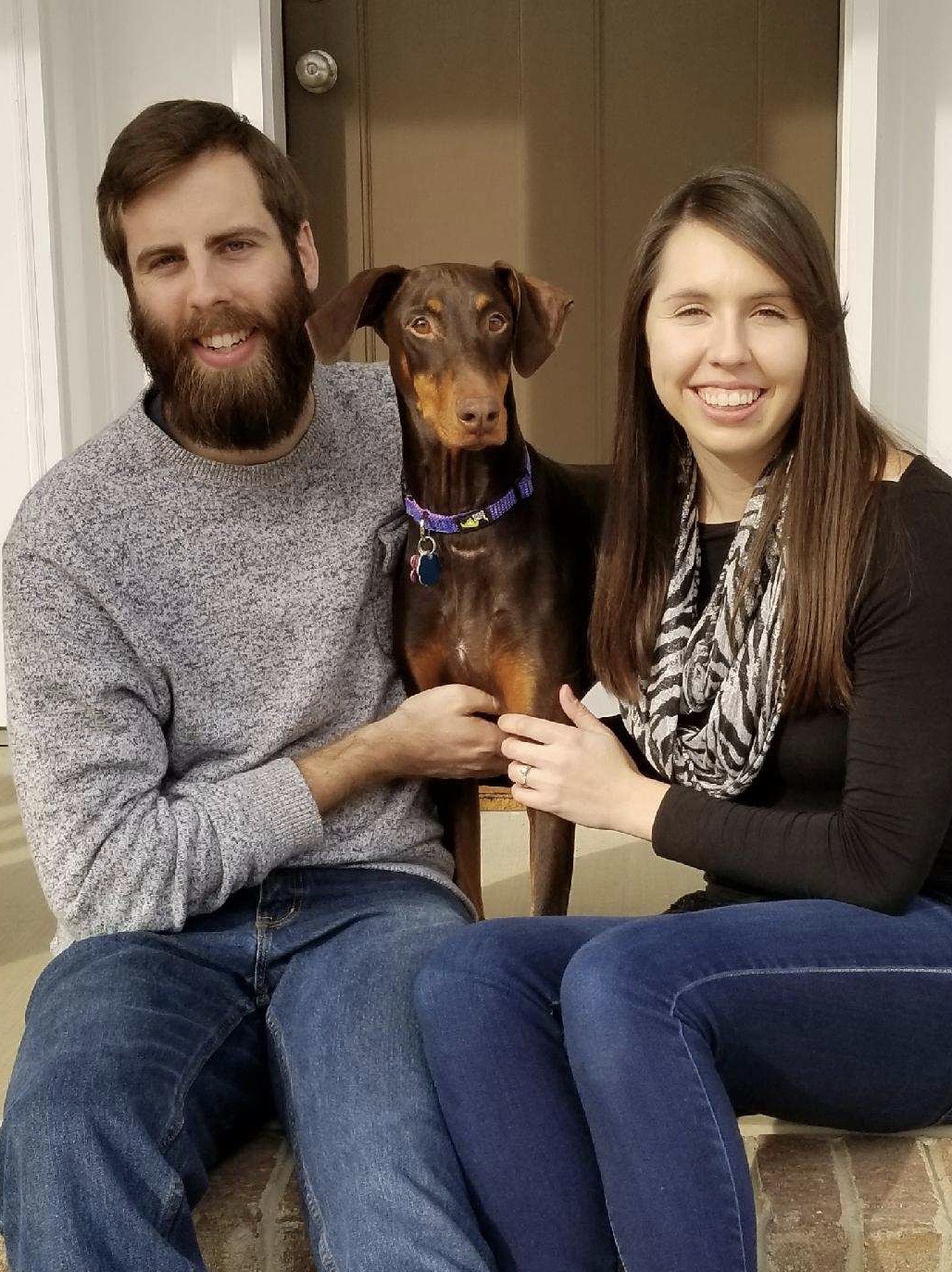 Julia Abraham, MD
Resident
Phone: 828-696-1234 Fax: 828-692-1257
Blue Ridge Health - Justice Street Clinic
709 N. Justice Street, Suite B
Hendersonville, NC 28791
I'm originally from Wisconsin but moved to Charleston, SC, when I was quite young. I'm still a die-hard Green Bay Packers fan though and even own stock in the team! At 16, I moved away from home to complete my last two years of high school at the South Carolina Governor's School for Science and Mathematics. I then went on to Clemson University where I studied microbiology.

Despite having no medical professionals in my family, I've always known I wanted to be a doctor. While at Clemson, I began volunteering at the Anderson Free Clinic and developed a passion for caring for underserved patients. I was fortunate enough to return home to Charleston to complete medical school at the Medical University of South Carolina and continued to work with underserved patients at our student-run free clinic. Family medicine is a natural fit for me and my interests include obstetrics, pediatrics, addictions treatment, and public health policy.

My husband and I are so excited to be moving to western North Carolina! Though we've enjoyed living at the beach for the past few years, our hearts have always been in the mountains. We love to hike, camp, and canoe with our wonderful Doberman rescue, Penny. When not enjoying the outdoors, I love to cook, play the piano, and watch college or NFL football.
---
Anson Alvis, MD
Resident
Phone: 828-696-1234 Fax: 828-692-1257
Blue Ridge Health - Justice Street Clinic
709 N. Justice Street, Suite B
Hendersonville, NC 28791
I am an 'island boy' by birth and sensibility. I was born in Bermuda, a 21-square-mile British overseas territory in the North Atlantic and moved to my parents' home country of St. Vincent and the Grenadines, a 150-square-mile chain of islands in the Southern Caribbean which was only 8 years independent from Great Britain when I was born. I have spent the last 10 years living in a few places: Grenada, Venezuela, and Cuba where I attended La Escuela Latinoamericana de Medicina (The Latin American School of Medicine) in Havana where I got my medical degree.

Being born and growing up on two small islands and eventually going to medical school on an island has taught me that you have to be self-sufficient and creative when you are surrounded by ocean on all sides, and this is embodied in the practice of family medicine. My first memory of seeing a doctor in action was Dr. Cecil A. Cyrus, a jack-of-all-trades physician at his essence, a small island doctor often having to adapt to any situation that presented itself, having to stretch beyond his scope of training and come up with novel fixes and workarounds in a recently postcolonial state. That is what inspired me to pursue a career in medicine and eventually took me to Cuba, which further reinforced my interest in rural family and community medicine where efficient use of resources, a focus on prevention, a bit of island creativity, and the synergy in a system that supports a common healthcare vision can yield profound benefits.

I am very excited to be part of the team at MAHEC-Hendersonville because it embodies the values that I have seen and strove to emulate in full-spectrum medicine. I know there is so much to learn, not only to broaden my training and medical knowledge but also to broaden the human experience interacting with the patients, faculty, staff, and the general population in Hendersonville and surrounding areas. When I interviewed in Hendersonville, there was a sense of community and family both inside and outside the program; it reminded me of small island life but in the Blue Ridge Mountains of North Carolina. I have always loved to explore new places and experiences and to challenge myself. I can't wait to explore what Hendersonville has to offer as I start this new chapter of training and life.
---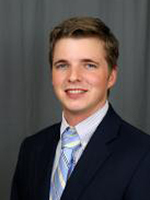 Harrison Daves, DO
Resident
Phone: 828-696-1234 Fax: 828-692-1257
Blue Ridge Health - Justice Street Clinic
709 N. Justice Street, Suite B
Hendersonville, NC 28791
I grew up just outside of Spartanburg, SC, with the dream of pursuing the field of medicine. I went on to study biochemistry at Presbyterian College (Go Bluehose!) and then my medical degree at Edward Via College of Osteopathic Medicine - Carolinas Campus. Because of living in a small community, I could see the need for primary care and the importance of a family physician.

I am excited about ability to pursue the dream of full-spectrum family medicine at MAHEC Hendersonville. This program stood out to me for its compassion for its community and emphasis on training family physicians dedicated to treating the underserved.

I enjoy various hobbies including guitar, hiking, and college football.
---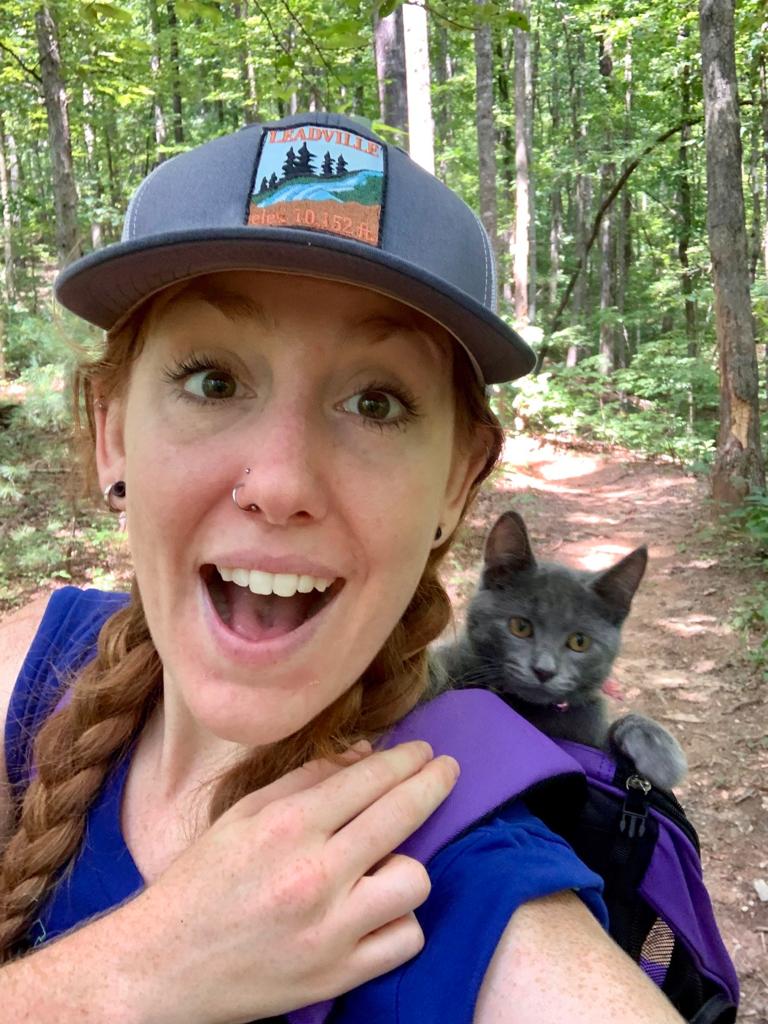 Xan Kellogg, DO
Resident
Phone: 828-696-1234 Fax: 828-692-1257
Blue Ridge Health - Justice Street Clinic
709 N. Justice Street, Suite B
Hendersonville, NC 28791
A long time ago, in a city far, far away, I was born into the rolling hills of Northwest Missouri. There I fell in love with medicine and knew from an early age the career I wanted to pursue. I have always sought adventure, so when the opportunity to go to the big city presented itself, I took it. I graduated medical school from the Chicago College of Osteopathic Medicine. It was a huge adventure, and I'm so grateful I had the experiences I did there, but I knew that life was not for me. When I found out I was accepted into the family medicine residency program in Hendersonville, I was ecstatic, both for the new adventure and to leave the bustling city.

I am falling head over heels for this area of the country and especially this community. Living in these beautiful mountains with so many places to explore is obviously a joy. Even more wonderful, though, are the people of this program and city. I am so excited to be working alongside other physicians who are so passionate about their craft and providing the best care for every patient we see. I love the diversity of our patients and am excited by the resources here to help for their variety of needs. Most importantly, my cat Gunther is also a big fan of being here and you might see us hiking on a trail together. He'll be the fuzzy one in pink!
---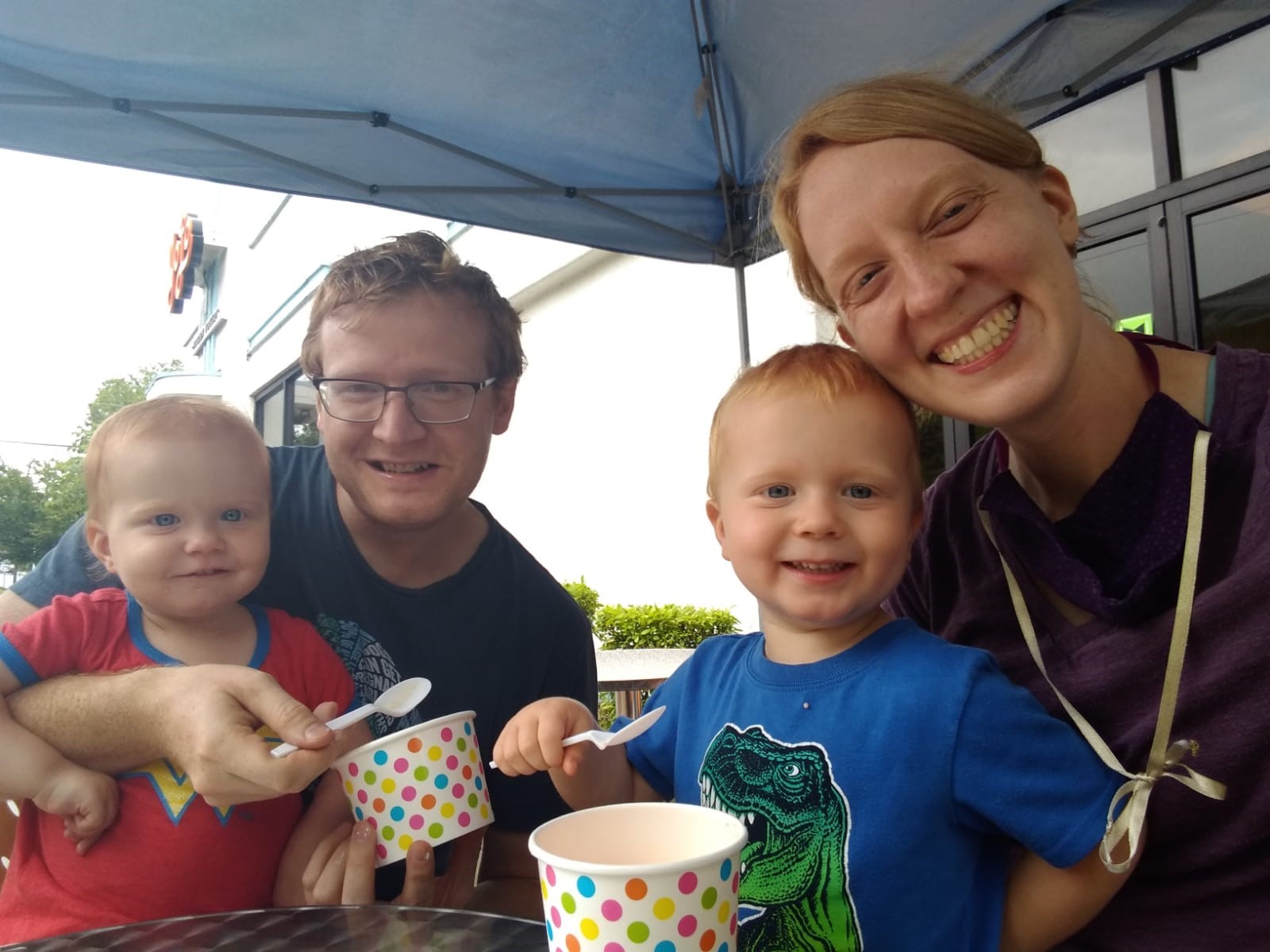 Asman Peiffer, MD
Resident
Phone: 828-696-1234 Fax: 828-692-1257
Blue Ridge Health - Justice Street Clinic
709 N. Justice Street, Suite B
Hendersonville, NC 28791
I was born and raised in a small town in Michigan, and I never imagined I would leave. I loved living in a community where you couldn't go anywhere without seeing a coworker or a family friend and watching the same people I had gone to elementary school with grow up and start their own families. One summer, however, my family took a road trip that wound through the mountains of West Virginia and Western North Carolina; "This is it," I thought looking out over the misty landscape "This is where I need to be."

As fate would have it, in my junior year of college at Cornell, I met my husband and followed him to a job at North Carolina State. During that year I was accepted to University of North Carolina School of Medicine.

I'm interested in the effect chronic illness has on people's daily lives and hearing their stories. I love seeing how community and family create our experience of sickness and healing. From the first time I did a patient interview, there wasn't a doubt in my mind that family medicine was the best way to positively affect health from an interdisciplinary perspective. I spent my clinical years at UNC's unique program in Asheville where I was able to take longer rotations and really get to know patients over months at each clinic I worked at. When it came time to apply to residency, MAHEC had already shaped my values as a physician and the style of practice I hoped to achieve, and the rural track in particular felt like home.

Outside of medicine, I enjoy vegan cooking and baking, reading fiction, crafting, and spending time with my two young children. My husband and I are excited to raise them so close to beautiful hikes and in a community like Hendersonville.
Faculty
---
Evan Beasley, MD
Residency Program Director - Hendersonville
Phone: 828-696-4289 Fax: 828-696-2350
Blue Ridge Health - Chimney Rock Clinic
2579 Chimney Rock Road
Hendersonville, NC 28792
I'm so glad you have found yourself exploring our residency. I truly feel it is like no other program, and in a place like no other. While I was at LSU Medical School in New Orleans, I knew I wanted to do Family Medicine in unique and challenging ways. I wanted to be a part of something excellent and wanted to be in a place where every weekend could feel like vacation. This has been found here as a place that truly values community engagement and change, and we truly are surrounded by natural beauty with some of the best mountain and road biking on the east coast.

During my time here as a resident I started to form a clear picture of what I wanted professionally, and I was ecstatic when the opportunity came to work here in our transition to a Teaching Health Center as I could still practice inpatient, obstetrics, and be a teacher. There are so many opportunities to improve the health of our community and it's truly a place where we are equipped to be a part of that change.

It was important for me to be practicing in a clinic where we truly serve all people, and what a joy to work with such amazing co-faculty and residents. I'm so proud to be a graduate of this program and then have an opportunity to serve as faculty and now Program Director.

I hope you will consider a visit and explore how your values align with ours in helping to equip you for a lifetime of service.
---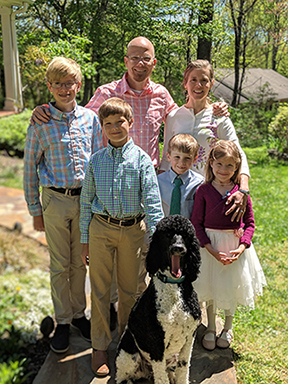 Andrew Morris, MD
Assistant Residency Program Director - Hendersonville
Phone: 828-696-1234 Fax: 828-696-1257
Blue Ridge Health - Justice Street Clinic
709 N. Justice Street, Suite B
Hendersonville, NC 28791
After completing family medicine residency at MAHEC in Asheville, I discovered an enjoyment of clinical education while supervising learners during a 2-year term at Clinica Hombro a Hombro in southern Honduras. Upon returning to the U.S., I was drawn to North Carolina for the third time, the first being at Davidson College and this time to work with a great residency program that benefits from its relationship with four excellent organizations: MAHEC, University of North Carolina, Blue Ridge Community Health Services, and Pardee UNC Health Care.
Each of these organizations contributes to a robust residency experience rolled out in a community health center and community hospital. I consider it a privilege to work alongside innovative and compassionate colleagues who are adapting to both local and national medical needs with new ideas about how to offer quality care to patients from all walks of life. Hendersonville is a place where I have the opportunity to practice the spectrum of what I was trained to do while adding new knowledge and skills to meet my patient's needs; most recently in the areas of MAT, hepatitis C, and point-of-care ultrasound. My other medical activities include being the medical director of two local camps, a volunteer at The Free Clinics, and an instructor/course committee member for the Missionary Medicine for physicians course at Equip International.
My wife, Laura, and I love living here with our four children: Luke, Gabriel, Ana, and Sam. During this season of life, they are my main hobby. It is a joy to raise them here with a sense of community and an appreciation for God's creation as we hike the hills, explore the forests, ski the lakes, and cool off in the streams of Western North Carolina. We are an active part of our local church, Henderson County foster care, and our children's schools. Once you come visit here, you will see why it is so hard to leave.
---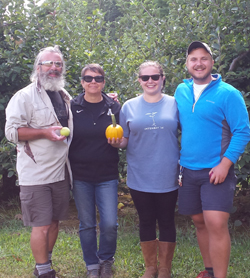 Margaret Baer, LCSW
Behavioral Health faculty
Phone: 828-696-1234 Fax: 828-696-1257
Blue Ridge Health - Justice Street Clinic
709 N. Justice Street, Suite B
Hendersonville, NC 28791
My family and I have lived in the beautiful mountains of North Carolina since 2000. We moved from our home in Little Rock, Arkansas and could not have made a better choice in terms of a place to raise our children and enjoy hiking, biking and being together in the outdoors. I attended the University of Arkansas and completed my Master's Degree in Social Work in 1991. Since then I have had the pleasure of working with a wide variety of clients in many different settings and can honestly say I have never had a job in social work that I did not love. My job as a provider for BRCHS and the behavioral health faculty for our MAHEC residency program is an amazing opportunity that is the perfect balance of clinical work and teaching. I love everything about working with this diverse and energetic group of residents and look forward to many years of helping to educate family physicians about integrated care and the wonderful ways that we can serve patients by joining forces and creating a team of caring providers for each of them. Our son, Levi, is 22 and the proud owner of a bachelor's degree in social work and our daughter, Olivia, is 18 and a senior at Hendersonville High School. I am fortunate to be married to my best friend, Fred, and we look forward to many more years in these beautiful mountains!
---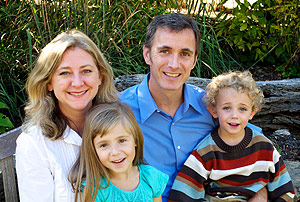 Diana Curran, MD
Faculty
Phone: 828-692-4223 Fax: 828-697-4691
Henderson County Department of Public Health
1200 Spartanburg Highway
Hendersonville, NC 28792
I am a family physician, and have been faculty for the Hendersonville Family Medicine Residency Program since 1996. I teach clinical rotations at the county health department in Obstetrics and Gynecology. In addition, I teach public health, community medicine, laboratory medicine, and coordinate the resident community projects. As the medical director at the Henderson County Department of Public Health since 1999, part of my role is to link family medicine with public health -- enhancing the resident experience in caring for Spanish-speaking, the uninsured, and low-income patients. I graduated from the University of Michigan Medical School in 1993 and did my residency at the MAHEC Family Medicine Residency in Asheville. I have completed a fellowship in Faculty Development at the UNC School of Medicine and have a certificate in Community Preparedness and Disaster Management. My husband, Gary Curran, is also a family physician in private practice in Asheville. We are the proud parents of two children, Genevieve and Paul. We love living in the mountains where we can do our favorite activities including hiking, biking, running, white water rafting and canoeing, photography, spotting wildflowers and teaching our children about wildlife and gardening.



---
Teresa Fralix, MD, PhD
Faculty
Phone: 828-692-4289 Fax: 828-696-2350
Blue Ridge Health - Chimney Rock Clinic
2579 Chimney Rock Road
Hendersonville, NC 28792
As an avid runner, hiker, biker and gardener, Western NC is my outdoor paradise. As a family physician committed to accessible, quality healthcare for all, my faculty position with Blue Ridge Community Health Services is an opportunity to serve the most vulnerable population living in our mountains. After my Family Medicine residency with MAHEC in Asheville, I completed a Rural Faculty Fellowship at the Hot Springs Health Program in Madison County, followed by a faculty position with MAHEC in Hendersonville. I recently returned to WNC after six years at another community health center, and I am very excited to be part of the new teaching health center paradigm. There is no better way to enhance the health of our entire community, particularly our most vulnerable patients, than to train and retain family medicine doctors as part of our community health center work.

---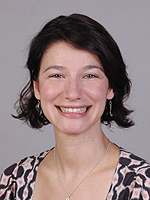 Magdalena Hayes, MD
Faculty
Phone: 828-696-1234 Fax: 828-696-1257
Blue Ridge Health - Justice Street Clinic
709 N. Justice Street, Suite B
Hendersonville, NC 28791
As a WNC native it has been my dream to return to this area for quite some time. I was excited to join the Hendersonville MAHEC Faculty because it allows me to continue doing all the things I've been trained to do, and to help teach residents and medical students.

After working at UCLA Medical Center and in the LA-County Health System, it's a relief to join a smaller medical community. I am very impressed with the Pardee Health System, and the services that are available here. This is a great environment to learn, grow, and deliver high-quality patient care.
When I'm not working I enjoy hiking, cooking, traveling, and attending live music events. Living in Hendersonville is great for access to hiking trails, farmer's markets, and concerts. I also have a 9-year-old German Shepherd Mix named Zora. My family is in Asheville and South Carolina.

---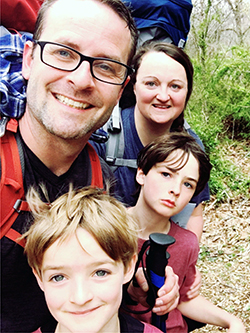 Amber Henson, MD
Faculty - Hendersonville
Phone: 828-696-1234 Fax: 828-696-1257
Blue Ridge Health - Justice Street Clinic
709 N. Justice Street, Suite B
Hendersonville, NC 28791
I came to Hendersonville as my dream residency program-- full scope training, with amazing people set in the middle of the Blue Ridge Mountains. Who could ask for anything more? This program felt like home from my first experience as a medical student, and I'm still amazed I get to work here every day! Born in California, but claiming Georgia as home, I moved around the world and the U.S. for much of my life and was attracted to Hendersonville as a place my family and I could put down roots. I spent a prior career as an Air Force Captain in Germany, Senegal, Tunisia, West Texas, and teaching Air Force History and Leadership at U.C. Berkeley in California. While volunteering as a medic at the Berkeley Free Clinic, I realized this was what I was supposed to do with my life, leading to the Medical College of Georgia and then to residency here in Hendersonville.
What most attracted me as a resident, and what keeps me here as a faculty is the amazing colleagues I get to work with every day who love the work they do, and the difference they get to make in the lives of our patients and community. Most of all, we have in common a commitment to care for the underserved and marginalized -- our clinics turn no-one away and we are trained to recognize and address the social determinants of health in every aspect of the medical care we provide. My personal interests in residency and now as faculty have led me to our 7th Ave (outreach) clinic where I am the physician lead for our Bridges to Health group. I also coordinate medication-assisted treatment for individual patients and for a perinatal MAT group. I particularly enjoy working with our residents as we navigate medical concerns, connect our patients to resources, and walk the journey alongside them. I also love practicing old-fashioned family medicine alongside my mentors and colleagues -- in and out of the hospital, for all ages and socioeconomic backgrounds -- prenatal care to deliveries, newborn visits to adolescent health, acute and chronic care for adults, and hospital service including caring for ICU patients.
My family and I love this area for all its wonderful outdoor activities. We dreamed of my two boys growing up climbing mountains and swimming in the nearby watering holes and waterfalls. We are certainly living the dream. Currently, we live close to downtown and enjoy walking to work, school, or downtown for datenight. We have enjoyed meeting great people who become fast friends, eating out at local restaurants, experiencing cultural events (music, theater, artists), and visiting so many lovely bookstores here and in surrounding communities. Hendersonville really is a great place to live, work and play!
---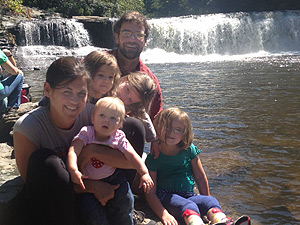 Bryan Hodge, DO
Faculty
Phone: 828-696-1234 Fax: 828-696-1257
Blue Ridge Health - Justice Street Clinic
709 N. Justice Street, Suite B
Hendersonville, NC 28791
Having completed a National Health Service Corps Scholarship at a Community Health Center in underserved St. Louis, I have found myself re-committing to academic teaching and serving an underserved population here with MAHEC and Blue Ridge Community Health. I was drawn to the dedication, innovation, and balance that I found in the residents and faculty at this program. My clinical passions include innovative practice models, improving health disparities by working with diverse and vulnerable patient populations, chronic disease management, and preventative medicine. This has led me to an array of experiences abroad in Honduras, Guatemala, and Kenya, as well as challenges closer to home like working with homeless diabetic patients and group visit models. Working in underserved communities with residents inspires me to create change that matters for those that need it most. I am constantly reminded how family medicine allows me the best opportunity to impact the lives of others in a positive sustainable fashion as well as treat patients as whole individuals. I consider myself very fortunate and inspired to be practicing and teaching in an environment that enthusiastically shares this belief.

Out of the office, I am happily surrounded by the commotion of four young daughters, a supportive wife, and the male companionship of a shih tzu toy dog. We enjoy traveling, camping, running, hiking, and swimming as well as exploring all the joys of Western North Carolina.
---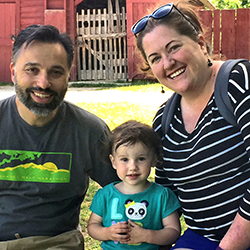 Amy Marietta, MD, MPH
Faculty
Phone: 828-894-2222 Fax: 828-894-2229
Polk Health Center
155 West Mills Street
Columbus, NC 28722
My passion for community and public health started while working as an interpreter and medical assistant in a Latino community clinic in Washington, DC. I completed my medical and public health degrees at UNC Chapel Hill, and I was lucky enough to participate in the first class of the Asheville Longitudinal Program. I quickly fell in love with the people of western North Carolina, its engaged medical community, and the Blue Ridge mountains. I left North Carolina for my training at the Santa Rosa Family Medicine Residency Program in Northern California, where I cared for underserved patients at the program's teaching health center in the heart of wine country.

My life had changed a lot after three years of residency! I married my husband Lance, and we had our little girl Ellie at the beginning of my PGY3 year. After training, we wanted to come back to the North Carolina mountains. The mission and commitment to the underserved at Blue Ridge Community Health Services resonated with me, and I accepted a position as a family doctor at their teaching health center in Hendersonville, also working at their new rural site in Polk county. At Blue Ridge, I provide primary care services at both sites, with a particular interest in reproductive health and prenatal care. I teach family medicine residents at the MAHEC Hendersonville site, the Henderson county health department, and on the obstetrics service at Pardee hospital, where I also deliver my own patients. I am inspired every day by my brilliant, creative, and passionate colleagues dedicated to providing care to come of the area's most vulnerable patients and teaching a love for full spectrum rural family medicine.

My family and I are excited to be back in the mountains with such a great community. We enjoy hiking, swimming, visiting local fairs and farmer's markets, and my daughter's favorite - hanging out with the goats at the Carl Sandberg house!


---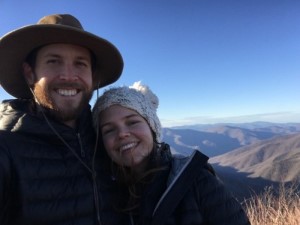 Eric Monaco, MD
Faculty
Phone: 828-696-4289 Fax: 828-696-2350
Blue Ridge Health - Chimney Rock Clinic
2579 Chimney Rock Road
Hendersonville, NC 28792
As a high-schooler growing up in swampy Gainesville, Florida, I started practicing Spanish by volunteering as a translator in rural clinics in the surrounding North Florida region. This experience led to a curiosity for medicine and service, including volunteering for an adolescent palliative care program while in college at the University of Florida. After considering careers in marine biology and wilderness therapy, I ended up at the University of South Florida in Tampa for medical school, where I was inspired towards broad-spectrum family medicine by rotations at rural Indian Health Service hospitals on the Hopi and Navajo reservations, public health research in Nicaragua, and as a founder of Tampa Bay Street Medicine providing medical care to Tampa's large homeless population. This passion for broad-spectrum family medicine took me to Ventura Family Medicine Residency in California, and eventually back east to Appalachia and the Blue Ridge mountains.
I couldn't be more passionate about the founding mission of Blue Ridge Health – to provide quality healthcare that is accessible and affordable for all – and for our service commitment to the area's migrant farmworker population. The MAHEC Hendersonville residents have incredible opportunities for full-scope family medicine practice every single day, and I'm continually impressed by the high caliber of our team.
In free time, I enjoy grilling and good beer, trail running, ultimate frisbee, surfing, sailing, freediving, fishing, canoeing, mountain biking, rock climbing and backpacking, especially when accompanied by my wife and our dog Oso!
---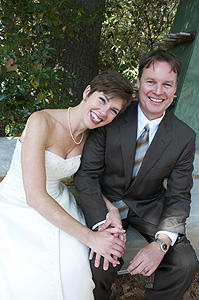 Vicki Power, CNM
Nurse Midwife
Phone: 828-692-4223 Fax: 828-697-4691
Henderson County Department of Public Health
1200 Spartanburg Highway
Hendersonville, NC 28792
All good things come to those who wait.... It is true both for becoming a certified-nurse midwife and of finding a professional and personal home here in Hendersonville. I first discovered midwifery as a biology major at Florida State University, while finishing my pre-med curriculum and after I had already taken the MCAT and had been accepted to DO school. My pregnant advisor had the wisdom to introduce me to her midwives and it was immediately apparent that although I didn't know that midwifery existed, the work was exactly what I had envisioned doing all those years ago when I day dreamed about what I would be when I grew up. While at FSU, I worked both in the microbiology lab and as a telephone counselor and supervisor for two statewide, nonprofit hotlines, the Florida HIV/AIDS Hotline and Healthy Baby Hotline. After graduation, I completed classes to apply to nursing school and worked many odd jobs, always trying to keep a hand in biology or medicine. Some of the more interesting ones were during my time in Los Angeles as a group methamphetamine counselor, as a researcher for an herbal supply company and as front office staff for a star-laden Beverly Hills dermatology office.

I completed my training at Vanderbilt University School of Nursing, graduating with a Masters Degree in Nursing and midwifery specialty in December 2003. For four years, I worked in Florida providing care to the uninsured and underserved as a member of the National Health Service Corps in a community health center. As fulfilling as my work was, I longed for a professional environment with supportive and service-oriented health care providers and a balanced family life. I am deeply grateful to have found that in Hendersonville and moved here with my infant son in September 2007. In addition to professional satisfaction, I was drawn to the area by its beauty and the opportunity to raise my son in this warm and welcoming community and with an appreciation of nature and small-town life. Hendersonville Family Health Center is a family, as corny as that might sound, and we are supportive of each other through good times and bad. My friends here helped my son and I though a difficult separation and divorce, and have welcomed my new husband and stepsons with open arms.

I am proud to be a part of the Family Practice program, to call these doctors both my colleagues and my friends and to help educate our outstanding rural family practice residents each year. Midwifery and family practice philosophies of care are well-suited to work together, providing comprehensive, supportive and preventative care. We all believe in the power of women's bodies to give birth and are supportive of that natural process and of the transition of the family to welcome this new, little life.
---
Hayam Shaker, MD
Faculty
Phone: 828-696-1234 Fax: 828-696-1257
Blue Ridge Health - Justice Street Clinic
709 N. Justice Street, Suite B
Hendersonville, NC 28791
BA: College of Science, Cairo University
MS: Ain Shams University
MD: Kasr Al Aini Medical School, Cairo University

After graduating from the MAHEC Residency program in 2000, I immediately joined the faculty and have been a member of the program ever since. I moved to the United States in 1991 after serving as a physician in Saudi Arabia during the Gulf War. I discovered my passion for teaching after taking care of the underserved population in Egypt. Teaching students, mid-level professionals, residents and patients has always been the highlight of my career. Serving in a rural community has always been fulfilling for me because this is the same environment in which I grew up. Currently, I am interested in my community's nutrition, as both malnutrition and over-nutrition carry significant health risks to the whole population. Outside of work, I am happily surrounded by my three precious sons, Andrew, Samuel and Mark and my lovely daughter Cheryl. I enjoy travelling, swimming, tennis and Middle Eastern cuisine.

---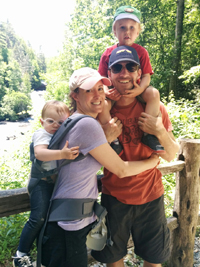 Julie Todd, MD
Faculty
Phone: 828-692-4289 Fax: 828-696-2350
Blue Ridge Health - Chimney Rock Clinic
2579 Chimney Rock Road
Hendersonville, NC 28792
After graduating from medical school at UNC Chapel Hill, I left my east coast roots and headed out to Ventura, California for my Family Medicine Residency training. It was an awesome experience living in a new place and forming a close group of residency friends, but I always planned to come back to North Carolina to be closer to family. It was also very important to me to practice in an underserved area and enjoy where I live. Luckily, I found all of that in Hendersonville.

I was immediately drawn to Blue Ridge because of its mission to take care of the migrant farm worker population. When it turned out I could work with residents and keep practicing inpatient medicine and OB along with this mission, I knew it was a great fit. I am very excited to be joining such a creative, dedicated, and experienced team of providers all working toward the same goals: providing excellent care to those who need it most and training residents to be the best doctors they can be. My favorite parts of family medicine are dermatology, procedures, women's health, and everything to do with obstetrics!

My family has enjoyed getting to know Hendersonville, Asheville, and the surrounding areas. We love local produce, reading, movies, hiking, running, and watching the seasons change.

---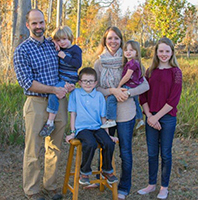 Daniel Yoder, MD
Faculty
Phone: 828-696-1234 Fax: 828-696-1257
Blue Ridge Health - Justice Street Clinic
709 N. Justice Street, Suite B
Hendersonville, NC 28791
As the saying goes, history repeats itself! I was fortunate to train at the Hendersonville Residency from 2008-2011 and had fantastic experience her both personally and professionally. I can truly say that being here was a life enriching experience, one in which I learned how to relate to patients and colleagues professionally. After graduating residency, our family moved to Jellico, TN to work at Dayspring Health, an FQHC on the TN/KY border. While there, I worked with an incredible group of mission- minded physicians providing full spectrum care in three different clinics and in the hospital, including obstetrics. I was pleased to see how well residency at MAHEC Hendersonville prepared me for practice in rural Appalachia. During my time there, we often had students and residents rotating with us and I came to realize how much I enjoyed teaching in the midst of my daily work.

Sadly, the hospital that I was working at chose to stop providing obstetric care and many inpatient services. Through a series of fortunate events, I learned of the faculty opening at the residency and am excited to come back. My wife, Amy, reminded me that she always felt like we might find our way back to Hendersonville someday and we are glad to be here and to be part of the residency.

My interests within medicine include behavioral health and geriatrics, but I truly enjoy the broad scope of family medicine. Outside of work, my family enjoys gardening, home improvement, running, and many other outdoor activities.
---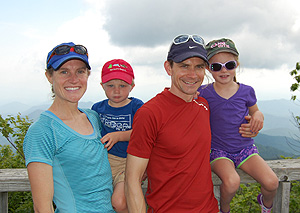 MaryShell Zaffino, MD
Faculty
Phone: 828-692-4289 Fax: 828-696-2350
Blue Ridge Health - Chimney Rock Clinic
2579 Chimney Rock Road
Hendersonville, NC 28792
We moved to Asheville in 2008 for my family medicine residency at MAHEC Asheville. We love the area so much and have met so many wonderful people that we never want to leave. I started working for Blue Ridge Community Health Services shortly after graduating from residency as I wanted to work in a Community Health Center. The work is fulfilling and challenging, and although some days are the latter more than the former, I love what I do and where I work. There are amazing people here, and my job gets more inclusive every day. Initially, I was seeing primarily middle aged adults with a few scattered well child checks. Now I am seeing those patients plus more children, prenatal patients, procedures, including colposcopy, and TEACHING! I'm excited that BRCHS and MAHEC have merged and to have residents in the clinic. It allows me to learn more and to be a better doctor in attempts to provide a better example to learning physicians.

We also love the community here. Between Hendersonville, Asheville, and surrounding areas, there is a lot to do! We particularly enjoy getting outside, riding bikes, hiking, and of course, just hanging out with our children and friends. There are many fun festivals, sporting events, and gathering places. It's a great place to be!