Our People
Click on a category to show related people
Resident PGY1
Resident PGY2
Resident PGY3
Faculty
Resident PGY1
Resident PGY2
Resident PGY3
Faculty
---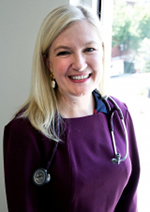 Molly Benedum, MD
Residency Program Director - Boone
Appalachian Regional Healthcare System
148 Hwy 105 Extension, Suite 104
Boone, NC 28607
Molly Benedum, MD, is a board-certified family physician and directs the MAHEC Rural Family Medicine Residency Program in Boone. She provides comprehensive primary care from cradle to grave including newborn and pediatric care and inpatient hospital care. Her clinical interests include women's health, adolescent medicine, integrative medicine, and care for vulnerable and underserved people including the LGBTQ population. Her research and teaching interests include evidence-based medicine and wellness and burnout in the clinical learning environment.
Molly is passionate about teaching the next generation of excellent primary care physicians to serve the Carolinas and has won several teaching awards during her career including an Outstanding Service Award from the University of South Carolina School of Medicine-Greenville.
She earned a Bachelor of Science degree in biology magna cum laude from Furman University and went on to earn her medical degree from the University of North Carolina at Chapel Hill. Dr. Benedum completed her family medicine residency at Carolinas Medical Center in Charlotte. She is a graduate of the UNC Faculty Development Fellowship and the National Institute for Program Director Development Fellowship.
Born in Milwaukee, Wisconsin, she moved to Winston-Salem in grade school. In her spare time, Molly and her husband Joe enjoy playing with their rescue pup Agnes, cooking, and traveling.
---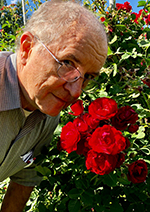 Charles Baker, MD
Faculty
Appalachian Regional Healthcare System
148 Hwy 105 Extension, Suite 104
Boone, NC 28607
Charles Baker, MD, has been a full-scope family physician for more than 40 years, delivering more than 2,000 babies in the High Country of Avery County.

He earned his undergraduate degree at Davidson College and then attended medical school at UNC Chapel Hill. Dr. Baker interrupted his residency training for three years, spending two on the Sioux Indian reservation in Pine Ridge, South Dakota and another year in an inner-city clinic in Pittsburgh, Pennsylvania. Those three years earned him the distinction of being the last of the "grandfathers" - fully certified family physicians who had not finished their residency. Dr. Baker completed his residency in pediatrics at Pittsburgh Children's Hospital in 1979 and then opened a solo practice in the High Hountry where he was double-boarded in pediatrics and family practice. He and his wife Ann raised their three children here and helped them launch careers all over the world in veterinary medicine, international development, and counseling.

Dr. Baker loves mentoring medical students, and teaching has been a meaningful part of his career. His Linville practice has been a full-time teaching site for UNC medical students for more than 30 years and is one of only five sites in North Carolina designated as a gold teaching practice. He has trained students during all four years of their medical school experience and has precepted MAHEC residents for many years. Dr. Baker is thrilled to support the new MAHEC Rural Family Medicine Residency in Boone as he moves into retirement from private practice. He looks forward to teaching residents the importance of delivering "hands on" care and remembering to stop and smell the roses.
---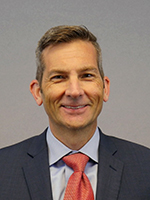 David Brendle, DO
Faculty
Appalachian Regional Healthcare System
148 Hwy 105 Extension, Suite 104
Boone, NC 28607
David Brendle, DO, earned his undergraduate degree in business administration from the UNC Charlotte where he also ran cross country and track. It was in college that he became more interested in health and wellness. This led David to Appalachian State University where he earned a masters in exercise science. Eventually, he made his way to Baltimore, where he worked for the Geriatric Research Education and Clinical Center at the University of Maryland. Much of the research he was involved in pertained to managing comorbidities with diet, exercise, and other lifestyle modifications. David's work there solidified his interest in pursuing a career in medicine. He decided to attend the Lake Erie College of Osteopathic Medicine because he identified with the tenets of osteopathic medicine that include treating the person, not the disease, and the understanding the body is a unit of mind, body, and spirit

After medical school, Dr. Brendle returned to Charlotte to be closer to friends and family and to attend Carolinas Medical Center for his family medicine residency, which is where he met his wife Torre Hinnant, MD. After completing their residency, David and Torre moved to Lenoir and practiced both inpatient and outpatient medicine before moving to Boone in 2016.
Dr. Brendle's medical interests include sports medicine, osteopathic manipulation, and in-office procedures as well as managing chronic conditions. He loves working with premed and medical students and looks forward to working with MAHEC family medicine residents. Outside of the office, David enjoys outdoor activities including road biking, mountain biking, cyclocross, climbing, running, hiking, and skiing. He's also trying to improve his yoga practice—stay tuned!


---
Chris Bullers, MD
Faculty
Appalachian Regional Healthcare System
148 Hwy 105 Extension, Suite 104
Boone, NC 28607
Dr. Chris Bullers grew up in Hickory, North Carolina. He attended Catawba College as an undergraduate and, after working for several years in the pharmaceutical industry, completed medical school at The Brody School of Medicine at East Carolina University. After finishing his family medicine residency at Wake Forest University, he capped his medical training with a sports medicine fellowship at the University of Pittsburgh Medical Center. While there, he participated in the care of athletes—young, elderly, amateur, and professional. He has extensive training in the diagnosis and non-operative treatment of orthopedic problems and also specializes in the management of concussions.

Dr. Bullers enjoys all outdoor activities especially when they involve his wife and two boys. He "practices what he preaches" when it comes to exercise and leading a healthy lifestyle.
---
Daniel Goble, MD
Faculty
Appalachian Regional Healthcare System
148 Hwy 105 Extension, Suite 104
Boone, NC 28607
Daniel Goble, MD, grew up in the Western North Carolina mountains and attended medical school at The Brody School of Medicine at Eastern Carolina University. After moving to Wichita, Kansas for a residency at Via Christi Family Medicine, Daniel found himself longing to return to the mountains. Growing up in WNC, Dr. Goble knew first-hand all that Boone had to offer. After researching Appalachian Regional Healthcare System and finding it made up of dynamic, healthy, and effective teams, his decision to join ARHS was a no-brainer.

Dr. Goble is an ARHS hospitalist, associate professor for the Wake Forest School of Medicine Physician Assistant Program, obstetrics instructor for Equip Ministries' Missionary Medicine Intensive course, and medical director of Boone's Community Care Clinic, which is the only free clinic serving uninsured patients in the High Country. Daniel is looking forward to teaching inpatient medicine as faculty for the Boone family medicine residency program.
Daniel's hobbies include writing, triathlons, kayaking, and playing the bongos—a list that is always evolving. He and his wife, an ob/gyn nurse, also enjoy gardening, backpacking, traveling, and taking care of their animals. They are currently exploring fostering with the local Department of Social Services. Dr. Goble enjoys discussing philosophy with anyone who will listen and is known to enjoy a good sour ale (preferably at the same time).
---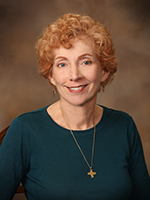 Lisa Kaufmann, MD
Faculty
Appalachian Regional Healthcare System
148 Hwy 105 Extension, Suite 104
Boone, NC 28607
While attending undergraduate and medical school at Duke University, Lisa Kaufmann loved vacationing in the Blue Ridge Mountains. Family obligations led her to pursue her internal medicine residency at the University of Pennsylvania. After completing her residency, she moved to Tucson, Arizona where she started in private practice but moved to the University of Arizona because she loved teaching. While there, Dr. Kaufmann was medical director for the resident/faculty practice site and director of the ambulatory internal medicine curriculum. Lisa subsequently moved to the State University of New York in Syracuse "Upstate," where she was medical director for the resident/faculty practice site for over 10 years before moving into full-time hospital medicine.

In addition to teaching clinical internal medicine in both inpatient and outpatient settings for first-year medical students through fellows, Dr. Kaufmann has taught evidence-based medicine including critical review of medical literature, medical decision making, quality improvement, population health, cross-cultural medicine, and physical diagnosis. She ran the travel health program at Upstate for several years and developed a program for refugee health for the large number of refugees who come to the Syracuse area via the Refugee Resettlement Program. Lisa attended the Clinical Teaching Program at Stanford University School of Medicine under Dr. Kelly Skeff, where she was trained to teach faculty to be effective teachers. She also taught Stanford's program on how to teach medical decision making.

At Upstate, Lisa developed a semester course in mindfulness-based stress reduction for medical students. She also collaborated on a mindfulness-based stress reduction program for the general public and created a mindfulness-based eating disorders program.

Dr. Kaufmann moved to Boone several years ago as a hospitalist and is now the director of the adult hospital medicine group and medical director of the adult inpatient service line. Her hospitalist group is a practice site for the Wake Forest School of Medicine Physician Assistant Program, and its first graduating class awarded her group the Community Partnership Award for teaching and educational experience. Dr. Kaufmann and her colleagues focus not just on treating patients in the hospital but also on improving transitions of care through active collaboration with care management teams, social workers, outpatient nurse navigators, and community organizations such as food banks, churches, neighborhood health centers, social services, and hospices.



---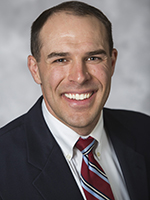 A. Kyle Wilson, MD, MPH
Faculty
Appalachian Regional Healthcare System
148 Hwy 105 Extension, Suite 104
Boone, NC 28607
Kyle Wilson, MD, is orginially from Bakersville, a small town near Roan Mountain, just an hour south of Boone, North Carolina. He attended Wake Forest University as an undergraduate and then The Brody School of Medicine at East Carolina University where he also obtained a Master of Public Health degree. Kyle completed his residency at Emory University School of Medicine. After residency, he joined the core faculty of Emory's Department of Family and Preventive Medicine where he served as an attending to residents, medical students, nurse practitioners, and physician assistants in both inpatient and outpatient settings. Dr. Wilson also served as assistant director of undergraduate medical education, a resident advisor, and faculty advisor for the Emory Family Medicine Interest Group. He developed new residency rotations in HIV treatment in primary care, oncology, and inpatient cardiology and taught didactics for medical students and residents.
Dr. Wilson is honored to serve as core faculty for our MAHEC's Family Medicine Residency Program in Boone. His medical interests include inpatient and outpatient medicine, women's health, general pediatrics, and procedural medicine.

Kyle and his family are excited to call Western North Carolina their home again. His wife, Anna Dean, works at the Centers for Disease Control and Prevention (CDC) in global tobacco surveillance and also serves as adjunct faculty at Gillings School of Global Public Health at UNC Chapel Hill. They love spending time together as a family with their children. They also enjoy following St. Louis Cardinals baseball and college sports.







---
* Denotes a healthcare provider not employed by MAHEC.