Our People
Click on a category to show related people
Residents
Faculty
Residents
---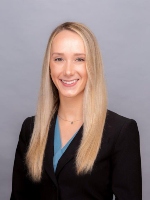 Audrey Bridge, DMD
Resident
MAHEC Dental Health Center
123 Hendersonville Road
Asheville, NC 28803
---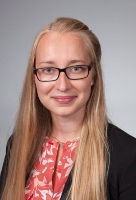 Sasha Demidova, DMD
Resident
MAHEC Dental Health Center
123 Hendersonville Road
Asheville, NC 28803
---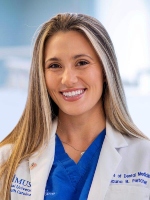 Shauna Fletcher, DMD
Resident
MAHEC Dental Health Center
123 Hendersonville Road
Asheville, NC 28803
---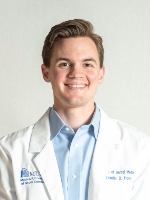 Daniel Horn, DMD
Resident
MAHEC Dental Health Center
123 Hendersonville Road
Asheville, NC 28803
---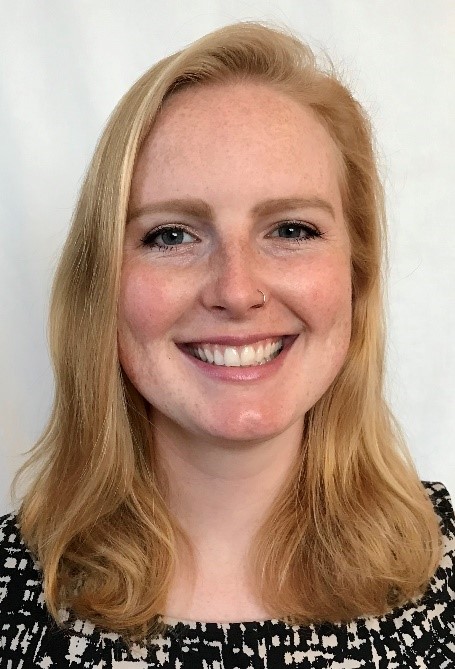 Alice Jamison, DDS
Resident
MAHEC Dental Health Center
123 Hendersonville Road
Asheville, NC 28803
Hi everyone! I was born and raised in Asheville, and am so happy to be back in my hometown! After graduating from Asheville High School, I attended Lawrence University in Wisconsin, graduating with a degree in biology. I then moved back south, to attend the UNC Adams School of Dentistry in Chapel Hill, graduating with my Doctor in Dental Surgery degree in May of 2020. I am excited to join the team at MAHEC and to be able to provide dental care and dental education to the people and communities of Asheville and WNC, which are near and dear to my heart.
In my free time, I love to hike, swim, cook, play and listen to music, throw frisbees, and spend time with family and friends (both new and old, near and far!). I'm looking forward to being back in WNC and once again calling Asheville home!
---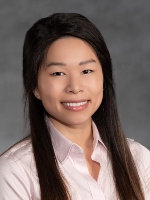 Jennifer Lee, DDS, MS
Resident
MAHEC Dental Health Center
123 Hendersonville Road
Asheville, NC 28803
---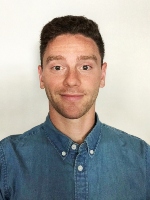 Samuel Miller, DMD
Resident
MAHEC Dental Health Center
123 Hendersonville Road
Asheville, NC 28803
---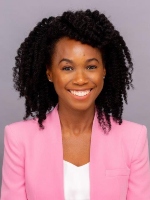 Meeka St Juste, DMD
Resident
MAHEC Dental Health Center
123 Hendersonville Road
Asheville, NC 28803
Faculty
---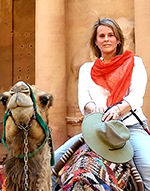 Katherine Jowers, DDS
Department Chair
Phone: 828-398-3601
MAHEC Dental Health Center
123 Hendersonville Road
Asheville, NC 28803
Welcome to our faculty bio Page! I am the Chair of everything Oral Health here at MAHEC, and I am the first UNC-appointed Associate Professor to run this department. It's an exciting position that allows me to create and improve how we treat folks in Western NC and how we educate the future dental practitioners for this region.
I'm a graduate of UNC School of Dentistry. After graduation with honors I completed a residency and fellowship that trained me in hospital work. I spent the next two decades with Mission Hospitals of WNC developing an OR referral practice as well as a mobile dental practice that provided care to the far-flung communities of Western North Carolina. Creating such an unusual approach to care required working with the communities, schools, hospitals, and other agencies, even the State of North Carolina, to make things happen. Our practice covered a 2 1/2-hour radius throughout the region - it was a wonderful growth experience!
Next, I was recruited to East Carolina University School of Dental Medicine where I helped run one of their Learning Centers and teach dental students and residents in Spruce Pine NC. From there I took this position at MAHEC, and am now fully appreciating how the strength and vision of this organization can enable good new ideas to become realities as we create new and better ways to bring people and the care they need together.
My professional focus is operating room full-mouth rehabilitation, care for IDD folks, and collaboration to create and improve oral healthcare in new and better ways.
When not working at MAHEC, I travel (55 countries and counting), cook, sing, enjoy my dog and fire pit, and dive to the great restaurants, hikes, and stuff this region has to offer. I am a native, so I enjoy both my family and my history as well as the great scene Asheville has become!
---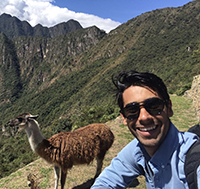 Amadeo Valdez, DDS, MAS
Director, General Dentistry Residency Program
Phone: 828-252-4290 Fax: 828-210-0068
MAHEC Dental Health Center
123 Hendersonville Road
Asheville, NC 28803
I'm honored to practice oral medicine here at MAHEC where I can make a positive impact serving the community while also training dentists. My clinical focus and research interests are dental treatment for oral lesions, salivary gland disorders, facial pain, and medically complex patients and undergoing cancer therapy (pre and post treatment).

I was born and raised in Coahuila in northern Mexico not far from Texas. After six years of training, I obtained my doctor in dental surgery degree at the Universidad Autónoma de Nuevo León. During my final year, I practiced dentistry in underserved rural communities while doing research on dental hygiene and systemic health conditions related to oral health including diabetes in children, rheumatoid arthritis, and gastric cancer.

After finishing my dental studies, I received a scholarship from the Government of Mexico to study abroad and obtained my masters in clinical research at the University of California, San Francisco, where I studied oral health in pediatric patients and those with diabetes. After completing my studies, I did both my general practice and oral medicine residencies at Carolinas Medical Center in Charlotte, NC.

I have recently moved to Asheville and already it feels like home. People here are warm, kind, and always ready to help. In my free time I enjoy hiking with my dogs, painting, reading historical nonfiction, and cooking Mexican food.
---
Mark Cummins, DMD
Dental Faculty
Phone: 828-252-4290 Fax: 828-210-0068
MAHEC Dental Health Center
123 Hendersonville Road
Asheville, NC 28803
Hey there!! I grew up in Lexington, Kentucky…the land of great college basketball and thoroughbred horse racing! It was there, at the University of Kentucky, that I earned my Bachelor of Science and Doctor of Dental Medicine degrees. Following my formal dental education, I completed a two-year general practice residency in dentistry at the Wake Forest University School of Medicine / North Carolina Baptist Hospital in Winston-Salem, NC.

Immediately after residency, I entered private practice in Newport News, VA, and also taught at the Medical College of Virginia's School of Dentistry in Richmond, VA. After a few years, I returned as faculty at Wake Forest University School of Medicine's department of dentistry.

My next career move was to open my own dental practice, near my hometown, in Richmond, Kentucky. I spent fifteen years there as a solo business owner and practitioner. I was very active in the community and my church.

I have always loved the mountains and great scenery with fun things to do so in 2015 my family moved to Asheville. The area matches my desires in more ways than one. I joined MAHEC dental faculty in 2015, and enjoy a balance of patient care and teaching, where I can share my knowledge and experiences with younger dentists.

I am married and have three boys. I enjoy gardening, photography, hiking, outdoor grilling, working out, and my hot tub!!
---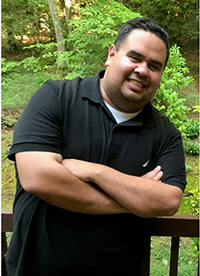 Blake Gutierrez, DDS
Director, Columbus Clinic
Phone: 828-722-0003 Fax: 828-210-0068
MAHEC Dental Health Columbus
130 Forest Glen Drive
Columbus, NC 28722
I am excited to be here at MAHEC after a coast-to-coast journey! I was born and raised in Utah at the base of the Wasatch Mountains. After my undergraduate studies were completed at Brigham Young University, I attended the University of the Pacific Arthur A. Dugoni School of Dentistry in San Francisco, California, gaining a love of dentistry and helping others achieve their oral health goals. Following my graduation from dental school, I complete a 1 year AEGD residency at the University of New Mexico.
My career took me back to my home state of Utah where I helped to organize and direct a dental clinic within an established community health center. It was there that I developed an even greater love of practicing in rural communities and helping people that haven't had the ability to access dental care on a routine basis. All of these experiences have led me to MAHEC and helping to fulfill the mission of providing quality care to the community.
It is great being here in the mountains of western North Carolina. I'm in awe of the beauty every day and have loved exploring around my new "home". The people have made me feel welcomed and I am looking forward to gaining and growing friendships for many years.
---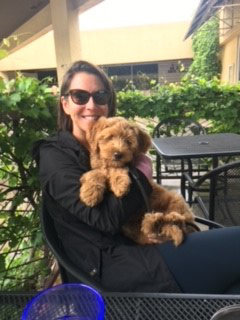 Jessica Planer, DDS
Community Dental Faculty
Phone: 828-252-4290 Fax: 828-210-0068
MAHEC Dental Health Center
123 Hendersonville Road
Asheville, NC 28803
I am a North Carolinian through and through! I was born and raised in Raleigh and attended college and dental school at UNC-Chapel Hill. I was fortunate enough to do my General Practice Residency at MAHEC in 2011-2012….and to get married to my husband Chris who is also a dentist and MAHEC graduate. We moved away for a few years after residency but missed the mountains and soon returned to western North Carolina to stay.
I truly enjoy all aspects of general dentistry and my heart is in helping people and treating patients like family. My work in private practice, dental education, and public health is a unique blend and has made me a better dentist, educator, and person. I am very active in continuing education and hold leadership positions in the Buncombe County Dental Society and the North Carolina Academy of General Dentistry. When I am not working I am soaking up quality time with our young daughter and our labradoodle Flossy who is more human than dog!
---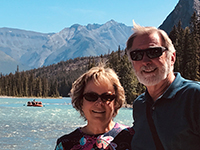 Richard Shields, DDS
Community Dental Faculty
Phone: 828-252-4290 Fax: 828-210-0068
MAHEC Dental Health Center
123 Hendersonville Road
Asheville, NC 28803
Having finally moved to WNC three years ago from southwest Michigan, after visiting my wife Pat's parents here in Asheville for over 30 years, it's an honor to be joining the dental faculty and outstanding team here at MAHEC!

I received my Doctor of Dental Surgery degree from the University of Michigan School of Dentistry in 1983. Previous to that, I graduated from Aquinas College in Grand Rapids with a Bachelor's degree in history and Spanish, and elementary teaching certification. I served in the US Navy for four years during the Vietnam War and then taught middle school science and Spanish prior to entering dental school.

I established my dental practice in 1983 in a small town in southwest Michigan, not too far from where I grew up. Over the course of 32 years, the practice grew to seven operatories with two full-time dentists and three hygienists. In preparation for a transition to a new dentist-owner, we embarked on a major facility upgrade and expansion about eight years beforehand, incorporating many technological features to better serve our patients. Our planning paid off, and we were abundantly blessed with the addition of a talented young associate who "overlapped" for a couple of years before purchasing our practice in 2015.

Over my years in private practice, I attended to the dental needs of the many physically and mentally impaired citizens in our rural county, and provided access to dental care for children in the Healthy Kids program. I was able to use my proficiency in Spanish to serve the local Spanish-speaking community. We provided preventive dental education to children in the local schools and offered dental screenings for kids coming into kindergarten. In 2007 and 2010, Pat and I and our hygienists brought week-long dental clinics to a small village in El Salvador, as part of the sister parish initiative through our church.

Pat and I love living here in the mountains with our two pooches who love hiking with us. The weather is better than Michigan's and we get to enjoy the outdoors so much more! Additionally, I enjoy improving my skills in watercolor painting, reading, and travel. Serving as part-time faculty in the MAHEC Dental Health Center and Center for Advanced Training, and sharing my expertise from my many years as a solo practitioner, is a perfect post-retirement career!
---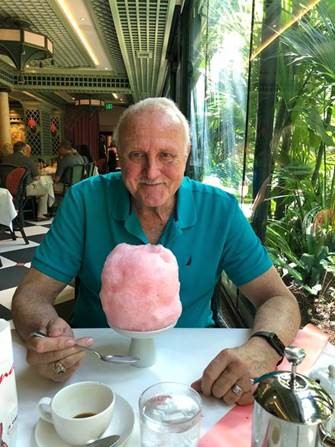 Norman Zarr, DDS
Community Dental Faculty
Phone: 828-722-0003 Fax: 828-210-0068
MAHEC Dental Health Columbus
130 Forest Glen Drive
Columbus, NC 28722
Hello Folks,
It is not true, only a rumor, that my dental texts were chiseled on stone tablets, although I have had the pleasure of being involved in dentistry for over fifty years.
A brief overview of my educational background begins with undergraduate studies at the University of Miami, then on to the University of Tennessee College of Dental Medicine. I was a commissioned Naval Officer and subsequently worked in public health serving migrant labor camps on the Eastern Shore of Virginia. I entered private practice in general dentistry in Miami, Florida next and continued for the next thirty-eight years.
I had the privilege of serving as a Dental Board Examiner for the state of Florida, as well as an Adex (formerly NERB) National Board Examiner. After leaving private practice I was most fortunate to begin a new career in teaching at Nova Southeastern College of Dental Medicine as an Assistant Professor in Clinical Dentistry. After five years, I went on to Midwestern University College of Dental Medicine where I served as a Clinic Care Coordinator for three years.
I am extremely fortunate to have had the opportunity to join the excellent MAHEC Dental Team. I have found this to be a wonderful addition to my lifelong career in dentistry.
Dentistry has allowed me so many wonderful life experiences-travel, boating, flying, skiing, and scuba diving to name a few. Spending time with my family tops the list. My wife Dana and I have four children, eight grandchildren, and Daisie, the wonder dog!
---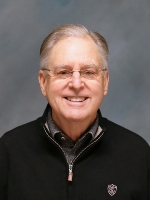 Ken Hornowski, DDS
Community Dental Faculty
Phone: 828-252-4290 Fax: 828-210-0068
MAHEC Dental Health Center
123 Hendersonville Road
Asheville, NC 28803
I am excited to be a Community Faculty member for the incredible staff of the MAHEC team.
I was born in Asheville (rare these days), went to Asheville High School before enrolling at UNC - Chapel Hill for my undergraduate course work. During my last college years I worked part time at the research lab in Vascular Surgery. In 1975 I started Dental School at the UNC School of Dentistry and finished in 1979. I began practice in Asheville as an associate dentist and four years later started my own practice here eventually ending up with a staff of eighteen with three dentists. I was and am extremely proud of what we accomplished. The practice is as strong now as it ever was.
After more than twenty years in practice I fulfilled a dream and began teaching in the AEGD Residency at the UNC School of Dentistry. I covered clinic and taught the practice management curriculum to all of the residents. Fifteen years later I retired as we were starting to have grandchildren. This was a blessing I wasn't going to miss.
My lifetime travel path has been: Asheville, Chapel Hill, Asheville, Chapel Hill and then back to Asheville. As you can tell I love to branch out!
I have two incredible daughters with four grandchildren (soon to be five). I have been married to my wife Mary for forty six years after meeting and dating in high school.
So here we are. Now I can do what I thoroughly enjoy without leaving town. I was elated when the opportunity came along.
In my spare time I enjoy being with my family, keeping my grandkids, playing golf, fishing with lifetime friends and enjoying all life has to offer.
---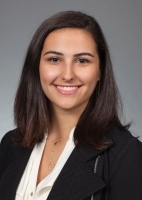 Michelle Osta, DMD
Community Dental Faculty
Phone: 828-252-4290 Fax: 828-210-0068
MAHEC Dental Health Center
123 Hendersonville Road
Asheville, NC 28803