Our People
Click on a category to show related people
Fellows
Faculty
Past Fellows
Fellows
---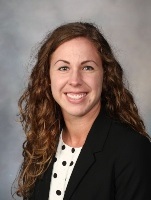 Katie Alfonso, DO
Sports Medicine Fellow
Phone: 828-257-4730 Fax: 828-257-4738
MAHEC Family Health Center at Biltmore
123 Hendersonville Road
Asheville, NC 28803
Hello there! I'm Kathryn, and I can't be more excited to be here at MAHEC for fellowship.

I grew up in North Dakota, and after receiving a degree in nutrition at the University of North Dakota, I attended medical school at Pacific Northwest University of Health Sciences in Washington. I recently completed residency training in Physical Medicine & Rehabilitation at Mayo Clinic in Rochester, MN. There I developed a particular interest in musculoskeletal disorders and sports medicine. I'm looking forward to the opportunity to get to know the Asheville community =)

My happy place is in the mountains, and in my free time you can find me running the trails, camping, or chasing the next sunset with my dog, Tucker. My professional interests include diagnostic and interventional ultrasound, women's health in athletics, and human performance and biomechanics.
---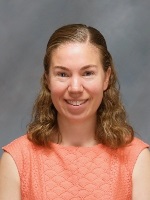 Laura Jacobson, MD
Sports Medicine Fellow
Phone: 828-257-4730 Fax: 828-257-4738
MAHEC Family Health Center at Biltmore
123 Hendersonville Road
Asheville, NC 28803
My name is Laura Jacobson, and I am one of the incoming primary care sports medicine fellows at MAHEC. I grew up in Sheboygan, WI with my parents and younger brother. Growing up, I enjoyed having the opportunity to play a variety of sports but came to love soccer the most. I attended the University of Wisconsin-La Crosse as a molecular biology and Spanish major and was lucky to be able to continue playing soccer during my time there. I then moved to Chicago for medical school. During medical school I found my niche in family medicine, and knew that I wanted to pursue a career that included both primary care and sports medicine. I moved back to La Crosse, WI and completed my residency at Gundersen Health System. Outside of medicine, I enjoy traveling (especially visiting National Parks), hiking, kayaking, playing soccer, and reading. I am looking forward to starting my sports medicine fellowship at MAHEC and am excited to explore Asheville!
Faculty
---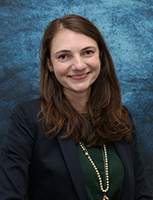 Jessica Knapp, DO, CAQSM
Director, Primary Care Sports Medicine Fellowship Program
Phone: 828-258-0670 Fax: 828-257-4738
MAHEC Family Health Center at Biltmore
123 Hendersonville Road
Asheville, NC 28803
I grew up in Erie, PA in a tight knit family. I started my training as an undergrad at Penn State Behrend where I was inducted into the college's Athletics Hall of Fame in 2014 for my achievements as a long-distance runner that included being named Female Athlete of the Year twice among other awards. Then continued to stay in my home town and went to Lake Erie College of Osteopathic Medicine for her medical training. While in medical school, I served as head coach for high school and middle school cross country and track teams. Then I decide it was time to get out of the snow belt and trained in Wilmington, NC for family medicine and then completed a sports medicine fellowship at the University of Connecticut. After my fellowship, I worked as core faculty at Tufts Family Medicine Residency and spent several years teaching the physical exam courses at Tufts School of Medicine and Harvard School of Medicine. We decided to move out of the city in 2018 to be closer to friends and family, leave the snow, and enjoy the mountains! Since moving we have had our daughter Jane whose pics grace my presentations.
MAHEC has been a great organization to move to. We have made friends within the department and community. Teaching learners is absolutely my favorite part of my job and energizes me. I appreciate how willing MAHEC has been to embrace change culture.
I am very interested in research and over the past few years earned the Young investigator's Research Grant Award and Humanitarian Award from the American Medical Society for Sports Medicine. I serve as the national subcommittee chair for Faculty Development American Society of Sports Medicine and completed the North American Primary Care Research Group Research Fellowship. My work focuses on female athletes and disordered eating, body image issues, the female athlete triad (energy deficiency, menstrual disturbances, and bone loss), the benefits of sports participation for young girls, group visits to encourage pediatric patients to get moving, health equity, and managing change.
---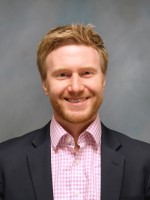 Kyle Judkins, DO, CAQSM
Sports Medicine Faculty
MAHEC Family Health Center at Biltmore
123 Hendersonville Road
Asheville, NC 28803
Pardee Family and Sports Medicine, Mills River, NC; MAHEC Sports Medicine Fellowship Core Faculty, Asheville, NC; Team Coverage: Brevard High School, Warren Wilson College, Cataloochee Ski Patrol Physician Partner, Medical Director for Hellbender 100 Mile Mountain Race, 2022.
---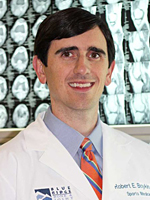 Robert Boykin, MD
Sports Medicine Faculty
Dr. Robert Boykin is a sports medicine and shoulder surgeon with EmergeOrtho, Blue Ridge Region in Asheville, NC. Originally from South Carolina, Dr. Boykin graduated as a Morehead Scholar with highest distinction from the University of North Carolina at Chapel Hill where he was a member of Phi Beta Kappa. He then received his medical degree from Vanderbilt University, where he was elected President of the Alpha Omega Alpha Honor Society and Vice-President of his medical school class. Dr. Boykin completed his internship and residency training in the Harvard Combined Orthopaedic Surgery Residency Program in Boston, Massachusetts. He served as Administrative Chief Resident for the Massachusetts General Hospital while also working at the Brigham and Women's Hospital, Beth Israel Deaconess Medical Center, and Children's Hospital Boston. During his time in residency Dr. Boykin assisted with care of the New England Patriots, Boston Red Sox, and Boston Bruins.
Dr. Boykin then received subspecialty training in sports medicine and arthroscopic surgery at The Steadman Clinic and Steadman Philippon Research Institute in Vail, Colorado. During his time in Vail he traveled with the U.S. Ski Team and worked with numerous professional athletes. After fellowship he traveled to Annecy, France where he completed additional subspecialty training in advanced shoulder surgery at the Alps Surgery Institute.
Dr. Boykin is currently an Adjunct Assistant Professor for UNC-Chapel Hill School of Medicine and is president elect of the North Carolina Orthopedic Association. He is a member of the prestigious American Shoulder and Elbow Surgeons Society and currently serves as associate editor for the Jounral of Shoulder and Elbow Arthroplasty. He has published articles in peer reviewed journals, authored book chapters, and presented sports medicine research at national and international meetings. He also has served as a team physician for the U.S. men's and women's alpine ski team, a consultant to the Royal Spanish Tennis Federation for hip research in tennis players, and is currently a team physician for Asheville High School, North Buncombe High School, Montreat College, and Warren Wilson College.
Past Fellows
---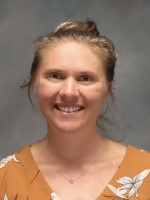 Mia Snapp, DO
Past Sports Medicine Fellow
Clincial Faculty Fort Collins Family Medicine Residency in Fort Collins, Colorado
---
Katherine Walker, DO
Past Sports Medicine Fellow
Carillion Clinic, Roanoke, VA, Team Physician James River HS
---
Joshua Wu, DO
Past Sports Medicine Fellow
Harris Orthopaedics and Sports Medicine, Silva, NC, Team Coverage for Western Carolina University, Andrews HS, Blue Ridge School, Swain HS, Hayesville HS, Murphy HS, Rabun County HS (GA), Smoky Mountain HS, Robbinsville HS.
---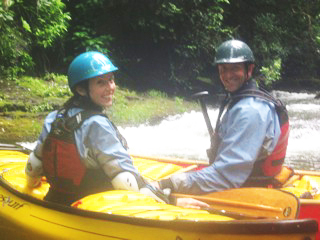 Patricia Feeney Hall, DO
Past Sports Medicine Fellow
Celo Health Center, Burnsville, NC, Mountain Community Health Partnership, Primary Care Sports Medicine and Family Practice
---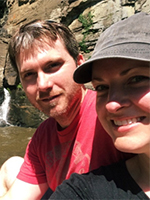 Patrick King, MD
Past Sports Medicine Fellow
Emerge Ortho, Erwin High School, UNCA, Weaverville, NC
---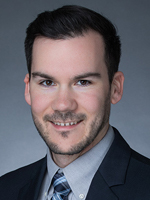 Kevin Metzger, DO
Past Sports Medicine Fellow
Holston Medical Group (HMG), Sports Medicine, Johnson City, TN, Team Physician Unicoi High School and Milligan University (NAIA)
---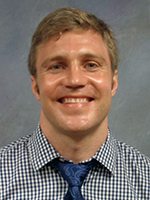 Jonathon Mongold, DO
Past Sports Medicine Fellow
Indiana University Health Arnett, West Lafayette, Indiana, Team Physician Coverage Harrison High School and Professional and Amateur Boxing and MMA
---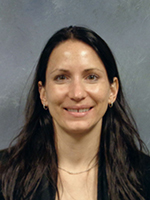 Kristie Nichols, MD
Past Sports Medicine Fellow
Primary Care Telemedicine with Plushcare/Accolade, Team Physician Rally Women's Cycling Team
---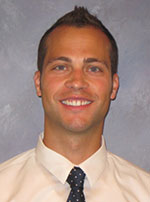 Alex Senk, MD
Past Sports Medicine Fellow