Our People
Click on a category to show related people
Fellows
Faculty
Past Fellows
Fellows
---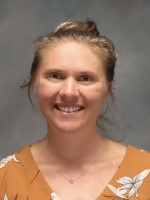 Mia Snapp, DO
Fellow
MAHEC Family Health Center at Biltmore
123 Hendersonville Road
Asheville, NC 28803
Faculty
---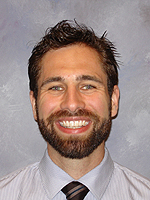 Aaron Vaughan, MD
Director, MAHEC Sports Medicine, Director, Primary Care Sports Medicine Fellowship
Phone: 828-258-0670 Fax: 828-257-4738
MAHEC Family Health Center at Biltmore
123 Hendersonville Road
Asheville, NC 28803
Dr. Vaughan graduated from Wright State University Boonshoft School of Medicine and later attended the University of Virginia where he completed his residency in Family Medicine. Following his residency, he completed a primary care sports medicine fellowship at the University of North Carolina-Chapel Hill where he was the team physician for Carolina Hurricanes Professional Hockey team as well the University of North Carolina-Chapel Hill.

Aaron moved to Western North Carolina in 2013 where he serves as the Sports Medicine Director at MAHEC as well as the Primary Care Sports Medicine Fellowship Director. He continues his appointment as a Clinical Assistant Professor for the University of North Carolina-Chapel Hill. He is active at the national level with the AMSSM (American Medical Society for Sports Medicine) conducting research on a yearly basis.

Locally, he serves as the team physician for Warren Wilson College. He provides medical coverage for multiple local teams including Asheville Rugby Football Club. From a community perspective, Dr. Vaughan has been the medical director for multiple events including the 2018 and 2019 International Tennis Fed Cup, Biltmore Marathon, the Lake Logan Triathlon, the Asheville Turkey Trot, the Hellbender 100 mile trail race, and the Haute Route international cycling race. He is on the board of directors for the Asheville Buncombe Regional Sports Commission which brings in high-level athletic events to the Asheville and Western North Carolina region.

His primary professional interests are in non-surgical orthopedics, ultrasound medicine, regenerative medicine, Exercise is Medicine, and traumatic brain injury/concussion management.

Aaron is happy to call Asheville home and enjoys travel, trail running, cycling, among other outdoor activities.
---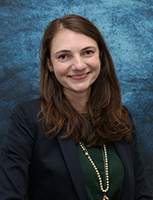 Jessica Knapp, DO, CAQSM
Assistant Director, Primary Care Sports Medicine Fellowship Program
Phone: 828-258-0670 Fax: 828-257-4738
MAHEC Family Health Center at Biltmore
123 Hendersonville Road
Asheville, NC 28803
Dr. Knapp is a research fellow with the North American Primary Care Research Group. Her work and research focuses on female athletes and disordered eating, body image issues, the female athlete triad (energy deficiency, menstrual disturbances, and bone loss), the benefits of sports participation for young girls, and group visits to encourage pediatric patients to get moving.

An athlete herself, Jess started her training as an undergrad at Penn State Behrend where she was inducted into the college's Athletics Hall of Fame in 2014 for her achievements as a long-distance runner that included being named Female Athlete of the Year twice among other awards.

Jess went to Lake Erie College of Osteopathic Medicine for her medical training. While in medical school, she was served as head coach for high school and middle school cross country and track teams. She trained in Wilmington, NC for her primary care residency and then completed a sports medicine fellowship at the University of Connecticut. After her fellowship, Dr. Knapp worked as core faculty at Tufts Family Medicine Residency and spent several years teaching the physical exam courses at Tufts School of Medicine and Harvard Medical School. During that time, she earned the Young investigator's Research Grant Award and Humanitarian Award from the American Medical Society for Sports Medicine.

Currently,Dr. Knapp serves as a subcommittee chair for the American Society of Sports Medicine in addition to her research fellowship.

Jess and her husband moved to Asheville a few years ago to be closer to friends and family and these beautiful mountains.
Past Fellows
---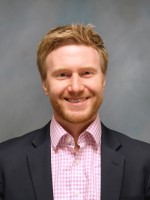 Kyle Judkins, DO
Sport Medicine Fellow
---
Joshua Wu, DO
Sports Medicine Fellow
---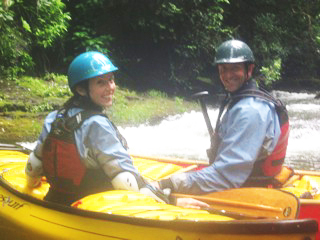 Patricia Feeney Hall, DO
Sports Medicine Fellow
---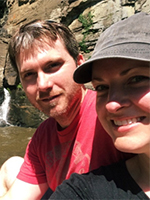 Patrick King, MD
Sports Medicine Fellow
---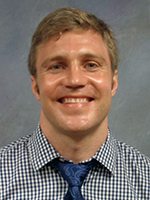 Jonathon Mongold, DO
Fellow
---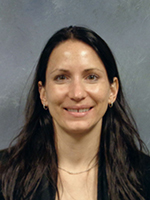 Kristie Nichols, MD
Fellow
---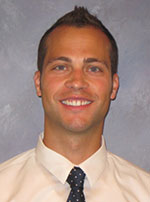 Alex Senk, MD
Fellow