Our People
Click on a category to show related people
Fellows
Faculty
Fellows
Faculty
---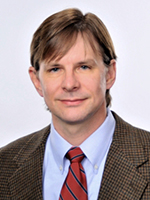 Mark Mason, MD
Consultation/Liaison Fellowship Program Director and Psychiatry Residency Faculty
Phone: 828-213-4502
Mission Hospital
428 Biltmore Avenue
Asheville, NC 28801
Dr. Mason came to Asheville in 2008 to work at the Julian F. Keith Alcohol and Drug Abuse Treatment Center in Black Mountain, NC. After three years of addiction and general psychiatry at that facility, he began working for the department of psychiatry at Mission Hospital.
Originally from Memphis, TN, Dr. Mason received his undergraduate degree in industrial and systems engineering from Georgia Tech, then completed medical school and psychiatry residency at the University of Tennessee. He was awarded the Psychiatry Resident of the Year in his fourth year of training. After a year as chief resident, he remained in the department as an associate professor and was awarded the Golden Apple Teaching Award both as a resident physician and as an attending.
His primary focus of practice has been hospital-based consultation/liaison psychiatry, but he has broad experience in various practice environments including community mental health and private practice clinics, public and private hospitals, rehabilitation facilities, and skilled nursing facilities.
---
Steve Buie, MD
Chair, Department of Psychiatry
Psychiatry Residency Program Director
Phone: 828-398-3601 Fax: 828-333-5465
MAHEC Center for Psychiatry and Mental Wellness
125 Hendersonville Road
Asheville, NC 28803
Dr. Buie attended medical school at the University of North Carolina and completed an internal medicine residency at Columbia University and psychiatry residency at Cornell University. Dr. Buie founded The Pisgah Institute for Psychotherapy and Education in 1994 and has a breadth of clinical experience in adult psychiatry.
Dr. Buie is an American Psychiatric Association Distinguished Life Fellow and member of the American College of Psychiatry. He is a past president of the North Carolina Psychiatric Association and is a representative in the American Psychiatric Association Assembly. In recognition of his significant contributions to psychiatry, he was awarded the Distinguished Alumnus Award from the UNC School of Medicine in 2014 and is a member of the Academy of Educators at the UNC School of Medicine.
---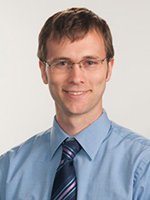 Trace Fender, MD
Psychiatry Residency and Consultation/Liaison Fellowship Faculty
Phone: 828-213-4502
Mission Hospital
428 Biltmore Avenue
Asheville, NC 28801
Dr. Fender completed his general psychiatry residency at the University of North Carolina at Chapel Hill in 2013. He was selected as a chief resident for his final year of training. Since 2013, he has been practicing hospital-based psychiatry at Mission Hospital in Asheville, NC. His clinical work at this time is predominantly consultation-liaison psychiatry and electroconvulsive therapy.
Dr. Fender works with residents throughout their time at MAHEC in the evidence-informed decision-making course. He supervises and provides didactic instruction for PGY3 residents during their time on the consultation-liaison service and electroconvulsive therapy rotation. He also coordinates the consultation-liaison case conference series.
---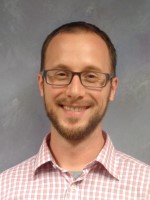 David Freeman, MD
Psychiatry Residency and Consultation/Liaison Fellowship Faculty
Phone: 828-213-4502
Mission Hospital
428 Biltmore Avenue
Asheville, NC 28801
Dr. Freeman is a graduate of Eastern Tennessee State University Quillen School of Medicine and completed his general psychiatry residency at Virginia Commonwealth University (formerly Medical College of Virginia) in Richmond, VA. He was a PGY4 chief resident and then completed a consultation and liaison psychiatry fellowship at VCU.
Since 2015, he has lived in Asheville, NC, with his wife and three children. His primary role is that of clinician, managing one of the adult Copestone units, and providing emergency room and consultations as needed. He is an adjunct assistant professor at UNC Chapel Hill and provides instruction for medical students and MAHEC psychiatry residents. He enjoys working with learners at all levels. When not at the hospital, he is home with family or eating popcorn in one of our local independent theaters.
---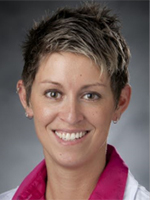 Elena Perea, MD
Psychiatry Residency and Consultation/Liaison Fellowship Faculty
Phone: 828-213-4502
Mission Hospital
428 Biltmore Avenue
Asheville, NC 28801
Dr. Perea grew up outside of Philadelphia, but has been coming to the Asheville area since age 5. She went to Wake Forest University for her undergraduate degree (and therefore does not follow any successful college sports teams), where she studied anthropology, was on the varsity track and field team, and played club Ultimate Frisbee.
She went to UNC School of Medicine and remained in Chapel Hill for her general psychiatry residency. She did one year of Child and Adolescent fellowship prior to joining the faculty at UNC School of Medicine for 4.5 years. She then spent 4.5 years at Duke, rounding out her 18 years in the triangle, before moving to Asheville permanently in 2019.
Dr. Perea has won multiple teaching awards at several institutions and strongly identifies as an educator. Clinically, she enjoys CL psychiatry and the intersection of mind and body, brain and behavior, medicine and psychiatry. She is an adjunct professor at UNC and can usually be found causing trouble with a student or resident.
In her spare time, she tries to keep up with her twin sons and husband, and is an avid equestrian who competes throughout the southeastern United States.
---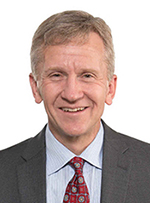 Richard Zenn, MD
Psychiatry Residency and Consultation/Liaison Fellowship Faculty
Phone: 828-213-4502
Mission Hospital
428 Biltmore Avenue
Asheville, NC 28801
Dr. Zenn comes to Mission Health from Northwell Health (formerly the North Shore Long Island Jewish Health System), where he was the Chairman of Psychiatry at Glen Cove Hospital since 2003. He also had an active outpatient psychiatric practice at 10 Medical Plaza in Glen Cove as part of Northwell Physician Partners. At Glen Cove Hospital, he consulted on the inpatient and acute rehabilitation services, led the well regarded inpatient psychiatric unit, and supervised the development of integrated behavioral health services within the Family Medicine Department at Glen Cove Hospital as part of their Patient-Centered Medical Home initiative. Dr. Zenn was Chairman of the Medical Board, Credentials Committee, and the Medical Staff Health Committee at Glen Cove Hospital.

Dr. Zenn has been an active member of the teaching faculty in the Department of Psychiatry at Zucker-Hillside Hospital, and was an Assistant Professor of Psychiatry at the Hofstra Northwell School of Medicine. Dr. Zenn supervised R4 psychiatry residents in brief/time-efficient psychotherapy, most recently co-developing an innovative curriculum for residents to become proficient in Interpersonal Psychotherapy. He has taught several different courses in psychotherapy, managed care, and psychopharmacology, and has been awarded the Outstanding Teacher of the Year award by graduating residents in 2000 and 2016. In addition, Dr. Zenn was Co-Chair of the NSLIJHS Behavioral Health Performance Improvement Coordinating Group, and has been involved in many different initiatives, including suicide prevention activities, for Northwell Health. Dr. Zenn was part of the NSLIJHS Physician High Potential program from 2011-2013.
Dr. Zenn was named a Distinguished Fellow of the American Psychiatric Association and has served on the Board of Directors for the Greater Long Island Psychiatric Society. He was also on the Advisory Board of the Committee for Physicians Health of the Medical Society of the State of New York.

After graduating from the Boston University School of Medicine in 1987, Dr. Zenn completed residency at Hillside Hospital/Long Island Jewish Medical Center between 1987 and 1991, serving as Chief Resident in 1990-1991. He served in the U.S. Air Force as a psychiatrist from 1991 through 1995, and was awarded the Meritorious Service Medal. Dr. Zenn returned to Hillside Hospital and served as an attending in the Ambulatory Care Center until becoming the Director of the Hillside Behavioral Healthcare Group from 1997 through 2002.

Dr. Zenn is married to Deanna, and has a son and a daughter. He and his wife are avid runners, with Dr. Zenn having competed in five marathons and numerous half marathons, and Deanna completing eleven marathons. Dr. Zenn grew up in the Detroit area and attended Boston University as an undergraduate.