Our People
Click on a category to show related people
Fellows
Faculty
Fellows
---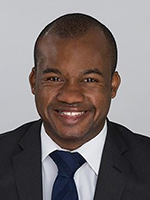 Ronald Magee, MD
Fellow
Phone: 828-398-3601 Fax: 828-333-5465
MAHEC Center for Psychiatry and Mental Wellness
125 Hendersonville Road
Asheville, NC 28803
My name is Ron and I am overjoyed to be a part of the MAHEC family and participate in the tremendous work they are doing here in vibrant Asheville and western North Carolina in general.

I was born in Providence, RI, but my family moved around to Massachusetts, Minnesota, Colorado, and Ohio. I went to college at Washington and Lee University in Lexington, Virginia, where I fell in love with the vast beauty that is the Blue Ridge Mountains. During college, I tutored children at local elementary schools and delivered food to families in need in the surrounding community. I also spent a summer volunteering in the Dominican Republic and putting my Spanish major to good use. After completing my medical school education at Brown University, I am elated to live in the mountains once again and serve the people that live there.

I chose psychiatry because of the wonderful and unique communication that psychiatry encourages between caregiver and patient. I also seek to play a large role in increasing access to mental health resources so that patients from all walks of life may receive the care they need. With its emphasis on reaching the underserved, evident warmth, and scenic location, MAHEC was definitely the right choice for me. If you have any questions, please do not hesitate to contact me!
Faculty
---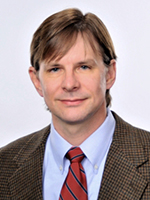 Mark Mason, MD
Consultation/Liaison Fellowship Program Director and Psychiatry Residency Faculty
Phone: 828-213-4502
Mission Hospital
428 Biltmore Avenue
Asheville, NC 28801
Dr. Mason came to Asheville in 2008 to work at the Julian F. Keith Alcohol and Drug Abuse Treatment Center in Black Mountain, NC. After three years of addiction and general psychiatry at that facility, he began working for the department of psychiatry at Mission Hospital.
Originally from Memphis, TN, Dr. Mason received his undergraduate degree in industrial and systems engineering from Georgia Tech, then completed medical school and psychiatry residency at the University of Tennessee. He was awarded the Psychiatry Resident of the Year in his fourth year of training. After a year as chief resident, he remained in the department as an associate professor and was awarded the Golden Apple Teaching Award both as a resident physician and as an attending.
His primary focus of practice has been hospital-based consultation/liaison psychiatry, but he has broad experience in various practice environments including community mental health and private practice clinics, public and private hospitals, rehabilitation facilities, and skilled nursing facilities.
---
Steve Buie, MD
Chair, Department of Psychiatry
Psychiatry Residency Program Director
Phone: 828-398-3601 Fax: 828-333-5465
MAHEC Center for Psychiatry and Mental Wellness
125 Hendersonville Road
Asheville, NC 28803
Dr. Buie is program director of the Psychiatry Residency and chair of the Department of Psychiatry and Mental Wellness. He treats adults with all psychiatric conditions with particular interests in bipolar disorder, attention deficit/hyperactivity disorder, depression, and anxiety disorders. He is trained in transcranial magnetic stimulation (TMS), a treatment for severe depression. Dr. Buie attended the University of North Carolina - Chapel Hill as an undergraduate on a Morehead Scholarship. He obtained his medical education at the University of the North Carolina School of Medicine. He completed a residency in internal medicine at a Columbia University training hospital in New York and a psychiatry residency at Cornell Medical College, also in New York. Dr. Buie is an adjunct associate professor of psychiatry at the University of North Carolina School of Medicine. He is a Distinguished Life Fellow of the American Psychiatric Association and was named a Distinguished Alumnus of the UNC School of Medicine. He is a past president of the North Carolina Psychiatric Association, is president of the North Carolina Psychiatric Foundation, and is a member of the American College of Psychiatrists. In his free time, Dr. Buie enjoys hiking the beautiful trails of the Blue Ridge mountains, making wine and working in his permaculture garden.
---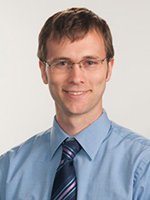 Trace Fender, MD
Psychiatry Residency and Consultation/Liaison Fellowship Faculty
Phone: 828-213-4502
Mission Hospital
428 Biltmore Avenue
Asheville, NC 28801
Dr. Fender completed his general psychiatry residency at the University of North Carolina at Chapel Hill in 2013. He was selected as a chief resident for his final year of training. Since 2013, he has been practicing hospital-based psychiatry at Mission Hospital in Asheville, NC. His clinical work at this time is predominantly consultation-liaison psychiatry and electroconvulsive therapy.
Dr. Fender works with residents throughout their time at MAHEC in the evidence-informed decision-making course. He supervises and provides didactic instruction for PGY3 residents during their time on the consultation-liaison service and electroconvulsive therapy rotation. He also coordinates the consultation-liaison case conference series.
---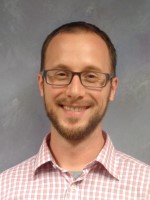 David Freeman, MD
Psychiatry Residency and Consultation/Liaison Fellowship Faculty
Phone: 828-213-4502
Mission Hospital
428 Biltmore Avenue
Asheville, NC 28801
Dr. Freeman is a graduate of Eastern Tennessee State University Quillen School of Medicine and completed his general psychiatry residency at Virginia Commonwealth University (formerly Medical College of Virginia) in Richmond, VA. He was a PGY4 chief resident and then completed a consultation and liaison psychiatry fellowship at VCU.
Since 2015, he has lived in Asheville, NC, with his wife and three children. His primary role is that of clinician, managing one of the adult Copestone units, and providing emergency room and consultations as needed. He is an adjunct assistant professor at UNC Chapel Hill and provides instruction for medical students and MAHEC psychiatry residents. He enjoys working with learners at all levels. When not at the hospital, he is home with family or eating popcorn in one of our local independent theaters.
---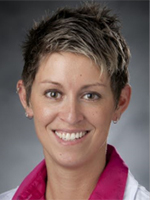 Elena Perea, MD
Associate Program Director (inpatient)
Phone: 828-213-4502
Mission Hospital
428 Biltmore Avenue
Asheville, NC 28801
Dr. Perea grew up outside of Philadelphia, but has been coming to the Asheville area since age 5. She went to Wake Forest University for her undergraduate degree (and therefore does not follow any successful college sports teams), where she studied anthropology, was on the varsity track and field team, and played club Ultimate Frisbee.
She went to UNC School of Medicine and remained in Chapel Hill for her general psychiatry residency. She did one year of Child and Adolescent fellowship prior to joining the faculty at UNC School of Medicine for 4.5 years. She then spent 4.5 years at Duke, rounding out her 18 years in the triangle, before moving to Asheville permanently in 2019.
Dr. Perea has won multiple teaching awards at several institutions and strongly identifies as an educator. Clinically, she enjoys CL psychiatry and the intersection of mind and body, brain and behavior, medicine and psychiatry. She is an adjunct professor at UNC and can usually be found causing trouble with a student or resident.
In her spare time, she tries to keep up with her twin sons and husband, and is an avid equestrian who competes throughout the southeastern United States.