Our People
Faculty
Faculty
---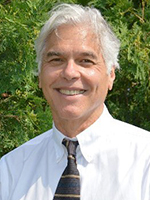 Stephen Wyatt, DO
Addiction Psychiatry Fellowship Program Director
Phone: 828-398-3601
MAHEC Center for Psychiatry and Mental Wellness
125 Hendersonville Road
Asheville, NC 28803
Stephen A. Wyatt, D.O, is a Board-Certified Psychiatrist with added subspecialty certification in Addiction Psychiatry. He practiced emergency medicine for 12 years prior to entering a psychiatry residency at University Hospitals of Cleveland. He was then accepted into the NIDA clinical research fellowship in addiction psychiatry at the Yale School of Medicine. He is an adjunct professor of psychiatry at University of North Carolina. He is a past president of the AOAAM. He is the current Chairman of the NC Psychiatric Associate Addiction Psychiatry Committee and Vice Chair of the Coalition on Physician Education in Substance Use Disorders a national organization focused on addiction medicine medical school education. He was a Co-Chair for the 2020 focused update of the ASAM Clinical Guidelines for Office Based Opioid Treatment. He is a clinical expert for the SAMHSA funded Provider Clinical Support System, PCSS; Medication Assisted Treatment and Implementation Projects.
---
Steve Buie, MD
Chair, Department of Psychiatry
Psychiatry Residency Program Director
Phone: 828-398-3601 Fax: 828-333-5465
MAHEC Center for Psychiatry and Mental Wellness
125 Hendersonville Road
Asheville, NC 28803
Dr. Buie is program director of the Psychiatry Residency and chair of the Department of Psychiatry and Mental Wellness. He treats adults with all psychiatric conditions with particular interests in bipolar disorder, attention deficit/hyperactivity disorder, depression, and anxiety disorders. He is trained in transcranial magnetic stimulation (TMS), a treatment for severe depression. Dr. Buie attended the University of North Carolina - Chapel Hill as an undergraduate on a Morehead Scholarship. He obtained his medical education at the University of the North Carolina School of Medicine. He completed a residency in internal medicine at a Columbia University training hospital in New York and a psychiatry residency at Cornell Medical College, also in New York. Dr. Buie is an adjunct associate professor of psychiatry at the University of North Carolina School of Medicine. He is a Distinguished Life Fellow of the American Psychiatric Association and was named a Distinguished Alumnus of the UNC School of Medicine. He is a past president of the North Carolina Psychiatric Association, is president of the North Carolina Psychiatric Foundation, and is a member of the American College of Psychiatrists. In his free time, Dr. Buie enjoys hiking the beautiful trails of the Blue Ridge mountains, making wine and working in his permaculture garden.
---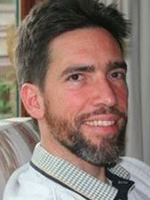 Steven Buser, MD
Addiction Psychiatry Fellowship Faculty
Phone: 828-257-6395
Julian F. Keith Alcohol and Drug Abuse Treatment Center
201 Tabernacle Rd
Black Mountain, NC 28711
Dr. Buser trained in medicine at Duke University and served 12 years as a physician in the U.S. Air Force. He is board certified in psychiatry as well as addiction medicine. He currently works in an addiction hospital focusing on detoxification and rehabilitation services. He is a graduate of the Clinical Training Program at the C.G. Jung Institute of Chicago and has worked for over 30 years as a psychiatrist with a focus on Jungian oriented psychotherapy. He has written numerous books in the psychiatric field, including DSM-5 Insanely Simplified: Unlocking the Spectrums within DSM-5 and ICD-10. He has been published in the New York Times and has been a mental health expert on the Lawrence O'Donnell Show. He currently also serves as Publisher at Chiron Publications, a 300-title publication house specializing in psychological work.
---
Blake Fagan, MD
Chair of Family Medicine
Chief Education Officer, MAHEC
Family Medicine Faculty Physician
Professor, Department of Family Medicine, UNC School of Medicine
Phone: 828-257-0670 Fax: 828-257-4738
MAHEC Family Health Center at Biltmore
123 Hendersonville Road
Asheville, NC 28803
I am from Missouri and still a big Cardinals baseball fan. I went to undergraduate school at the University of Missouri at Columbia and spent the coldest winter of my life in Chicago for a year before starting medical school in Nashville, Tennessee. I completed my residency at MAHEC in 2001 and have been on the faculty ever since.
What brought me to the residency, and what keeps me here as faculty are the people at MAHEC. The faculty are very committed to helping the underserved and teaching residents and students. The Asheville area made the choice to stay here a lot easier.
I love mountain biking and trail running, and the hiking around here isn't bad either. I hope you get to visit us and see what a great city Asheville is, see the great outdoor activities available here, and the high quality residents and faculty.
This place rocks!
---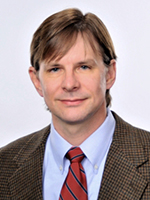 Mark Mason, MD
Consultation/Liaison Fellowship Program Director and Psychiatry Residency Faculty
Phone: 828-213-4502
Mission Hospital
428 Biltmore Avenue
Asheville, NC 28801
Dr. Mason came to Asheville in 2008 to work at the Julian F. Keith Alcohol and Drug Abuse Treatment Center in Black Mountain, NC. After three years of addiction and general psychiatry at that facility, he began working for the department of psychiatry at Mission Hospital.
Originally from Memphis, TN, Dr. Mason received his undergraduate degree in industrial and systems engineering from Georgia Tech, then completed medical school and psychiatry residency at the University of Tennessee. He was awarded the Psychiatry Resident of the Year in his fourth year of training. After a year as chief resident, he remained in the department as an associate professor and was awarded the Golden Apple Teaching Award both as a resident physician and as an attending.
His primary focus of practice has been hospital-based consultation/liaison psychiatry, but he has broad experience in various practice environments including community mental health and private practice clinics, public and private hospitals, rehabilitation facilities, and skilled nursing facilities.
---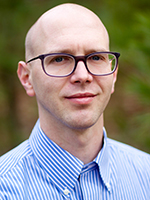 Nathan Mullins, MD
Addiction Medicine Fellowship Director
Ob/Gyn Generalist
Phone: 828-771-5500 Fax: 828-771-5454
MAHEC Ob/Gyn Specialists
119 Hendersonville Road
Asheville, NC 28803
Dr. Nathan Mullins is a board-certified obstetrician and gynecologist and addictionologist with expertise in substance used disorders in pregnancy. He works as the medical director for an opioid treatment program as well as part-time faculty for the Mountain Area Health Education Center (MAHEC) ob/gyn residency program. Dr. Mullins earned his medical degree from the University of Kentucky College of Medicine and completed his residency at MAHEC.
Nathan obtained his DATA-2000 waiver in 2016 and began treating pregnant and postpartum patients with buprenorphine for opioid use disorder as part of multidisciplinary team at MAHEC where he supervises and educates MAHEC residents and serves as a consultant for community physicians on the treatment of opioid use disorder in pregnant patients. Dr. Mullins is also the medical director for a community-based opioid treatment program that uses both methadone and buprenorphine to treat opioid use disorder.
---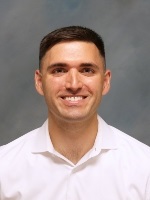 Dustin Patil, MD
Addiction Psychiatry Fellowship Associate Program Director
Phone: 828-257-6200
Julian F. Keith Alcohol and Drug Abuse Treatment Center
201 Tabernacle Rd
Black Mountain, NC 28711
Dr. Dustin Patil is an Addiction Psychiatrist at the Julian F. Keith Alcohol and Drug Abuse Treatment Center and an Adjunct Assistant Professor of Psychiatry at the University of North Carolina. He earned his medical degree at the University of Tennessee Health Science Center. He completed his general psychiatry residency training at Boston Medical Center/Boston University School of Medicine, where he also completed a fellowship in addiction psychiatry. He is board certified in addiction psychiatry, general psychiatry, and addiction medicine.

Despite an undistinguished pseudo-academic career, bereft of any honors, he enjoys his work treating patients with substance use disorders and teaching trainees about addiction.
---
Shuchin Shukla, MD, MPH
Family Medicine Faculty Physician
Opioid Educator
Phone: 828-257-4730 Fax: 828-257-4738
MAHEC Family Health Center at Biltmore
123 Hendersonville Road
Asheville, NC 28803
Hey there! I was born and raised in New Orleans, where I did my undergrad and medical school and public health school at Tulane. Hurricane Katrina hit 2 weeks into my first year of med school, so that very much influenced my understanding of how race, place, socioeconomics, history, and health are all intertwined. It also set me on a path of pursuing social justice through the practice of medicine. I was so fortunate to develop skills to pursue this path at Montefiore family medicine residency in the Bronx, and also focus on underserved care, HIV primary care, Hepatitis C treatment, transgender health, substance use disorder, Spanish-speaking communities, un-documented communities… all of my favorite things! I also met my partner in NYC and we stayed for years until our family expanded. The prospect of childcare in NYC inspired us to head to Asheville, where my partner was born and raised, and we have been here since 2017. I'm so blessed to be able to do the things I love at MAHEC since starting here in 2019!
MAHEC has shown me how much of an impact you can make in a rural region compared to an urban one. The clinical issues I worked on in NYC are just as pertinent in Western North Carolina, except there are even scarcer resources, and so MAHEC's work seems ever more relevant. The scale of WNC combined with MAHEC leadership and clinical excellence allows for innovation to quickly develop initiatives to address a host of issues: doula-care for people of color, opioid addiction treatment for recently incarcerated persons, Hepatitis C curative treatment for the uninsured, COVID testing for remote populations… it's been amazing to see how my colleagues and residents meet new challenges with brilliance and determination! And the collaborative spirit with UNC School of Medicine, UNC school of Public Health, local/regional/state government, area non-profits, community members… it's really been inspiring for me!
Currently, my professional focus is on substance use disorder: treatment, training, capacity building, equity, criminal justice reform. We have an amazing team here working on this in family medicine but also OBGYN and psychiatry! I also work on Hepatitis C and HIV initiatives, and contribute to public health initiatives.