Updated Management of Crohn's Disease: A Longitudinal Program for Gastroenterology Trainees (Four Week Virtual Series)
Available through May 12, 2021
Closed
Medicine
Description
Among its other wide-reaching impacts, the Coronavirus pandemic has also interfered with the ongoing care of IBD patients. Closures of outpatient clinics and, consequently, lack of access to treatment have been key factors, but circumstances such as job loss have also contributed to ever sicker IBD patients.
This 4-week, virtual longitudinal curriculum on the management of Crohn's Disease (CD) is designed with the needs of gastroenterology trainees in mind. Through a total of four 1.5 hour sessions, the program will promote a better understanding of CD management for trainees and address a continuum of care: from the mild to severe patient, including special populations and tools such as therapeutic drug monitoring (TDM). Trainees will be provided with a comprehensive and applicable curriculum on CD which can be implemented on their next day back in practice.
Each week of the program, content will contain a didactic lecture to address a particular aspect of CD management, followed by virtual case-based discussions with faculty. This format will solidify and expand upon the didactic session's content, while building a community of practice among physicians. Participants may select any or all of the sessions to attend. Educational credit certificates will be provided to participants per each session they attend.
This program is offered by the faculty of the University of North Carolina at Chapel Hill, which houses an internationally-renowned inflammatory bowel disease center, and includes faculty members who are authors of three recent guidelines on inflammatory bowel disease. The course directors are: Dr. Millie Long – a current gastroenterology and hepatology program director – and Dr. Hans Herfarth – who also co-directs UNC's Multidisciplinary IBD center.
This program is supported by an educational grant from Janssen Biotech, Inc., administered by Janssen Scientific Affairs, LLC.
By registering for this workshop, you are granting permission for your contact information to be shared with UNC Chapel Hill, which is a collaborating partner of this continuing education activity.

MAHEC and UNC Chapel Hill assume permission to use audio, video and still images from this program for promotional and educational purposes. Please speak with a staff member if you have any concerns.

MAHEC and UNC Chapel Hill engage in evaluation activities to better understand the impact of our programs. By registering for this course, you agree that we may use your personal information in evaluative research regarding this program. Any reports published will be de-identified and reported in aggregate format.
Jointly Provided by
Endorsed by: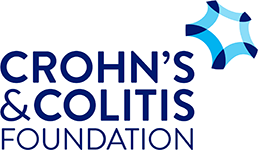 and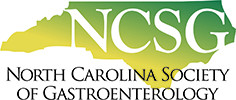 Target Audience
Trainees in Gastroenterology (Physicians, PAs, and NPs)
Objectives
Upon completion of this activity, participants should be able to:
Explain the management of mild to moderate CD, including available therapeutics (medical, complementary and nutritional supplementation/management)
Define the management of moderate to severe CD, including positioning of therapies and use of biosimilars and TDM
Improve the management of the hospitalized, severe CD patient, including the management of infectious complications such as c. difficile, cytomegalovirus, or abscess
Articulate an evidence-based approach to the post-operative CD patient
Faculty
Jessica Allegretti, MD, MPH
Hans Herfarth, MD, PHD
Kim L. Isaacs, MD, Ph.D
Animesh Jain, MD
Millie D. Long, MD, MPH
Alan Moss, MD, FACG, AGAF, FEBG
Kim N. Weaver, MD