NCONA Annual Virtual Conference - Patient Navigation: Towards Achieving Cancer Health Equity in the Face of a Pandemic
Mar 26, 2021
Closed
Medicine
Mental Health
Nursing
Description
The coronavirus pandemic has brought to light the deep inequities in our current model of healthcare. The disproportionately high levels of COVID-19 cases, including hospitalizations and deaths among non-White racial groups reflect poorer conditions among these minority groups. There is also an inequitable distribution of health resources. Patient Navigation continues to be a viable option that can help address the fundamental weaknesses of our system and ensure we achieve optimal outcomes.
The UNC Friday Center will be hosting this virtual program.
By registering for this conference, you are granting permission for your contact information to be shared with NCONA, which is a joint provider of this continuing education activity.
Jointly Provided by
In Collaboration with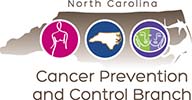 Target Audience
Nurse Practitioners, Nurses, oncology nurse navigators, administrators, care coordinators, fellows, medical students, nursing students, patient navigators, community health workers, case managers, social workers, psychologists, patient advocates, community ambassadors, lay health advisors, community educators, peer support specialists and lay volunteer patient navigators.
Objectives
Describe the current state of the pandemic in NC
Define the role of health equity in a crisis
Recognize the impact of the pandemic for cancer patients in North Carolina
Describe innovative telehealth strategies for patient navigation to bridge the digital divide
Review the role of the navigator in connecting patients with trial matching apps
Review Rapid Case Ascertainment (RCA) that facilitates population-based cancer prevention and control with early contact with patients
Faculty
LaSonia M. Barnett, MA
Tracy Battaglia, MD, MPH
Hala Borno, MD
Angelo D. Moore, PhD, MSN, RN, NE-BC
Steven R. Patierno, PhD
Brian Rivers, PhD, MPH